Carrot malai kulfi
Carrot malai kulfi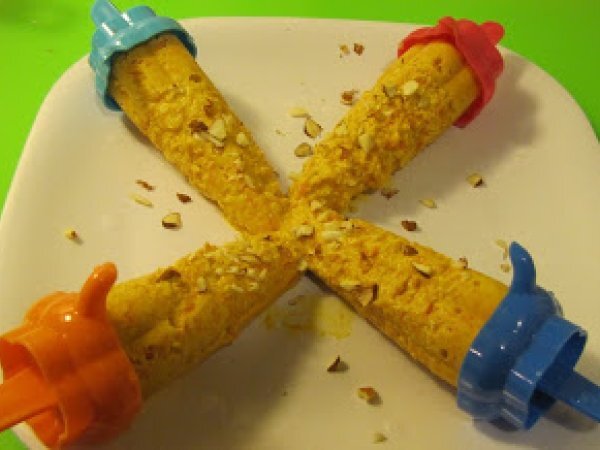 Preparation
Take the grated carrots and boil in 1/2 cup milk until cooked and let it cool.
After it cool keep aside one tbsp cooked grated carrot. Blend the remaining carrot into a nice paste.
Take 3 cup milk and boil till it become half quantity. Now added this carrot paste to the milk and stir nicely and boil for 5 min.
Add the grated paneer,sugar,cardomom, chopped almonds and also the grated carrot which was kept aside.
Stir for 2 minutes, take it of the flame and let it cool. Once it cools pour the mixture in the kulfi moulds and freeze for 6-7 hours.
To remove the kulfi from the kulfi moulds, keep the kulfi mould under running water for 1-2 min and slowly pull it out and your kulfi is ready.
Questions:
You may like
Recipes