Cheese souffle
Cheese souffle
A Souffle is a puffed up pastry using egg yolks and beaten egg whites as a rising agent. Savoury or sweet this is one dish that has always held my rapt attention. There is something so elegant about this classic dish that deeply attracts you towards it, propelling you to try it atleast once in your lifetime, without which you think your culinary journey just cannot be complete.
Preparation
Preheat oven to 180C. Measure and prepare all your ingredients.

Bring eggs to room temperature before using them - cold egg whites incorporate less air than those at room temperature.
Generously brush the insides of a souffle dish with melted butter.
Melt butter in a pan over moderate heat. Stir in the flour and mix well.

Cook for a minute stirring constantly till the mixture is smooth, make sure that the flour does not brown.
Add egg yolks and stir until the mixture is blended and smooth.
In a bowl, with a mixer on high speed, beat egg whites with a pinch of salt until short, stiff peaks form.

With a flexible spatula,very gently fold a third of the cheese sauce into whites until well blended.

Add remaining sauce and gently fold in just until blended.
Spoon the batter till about half way up in prepared souffle dishes.

Add a little water to the baking tray on which the dishes are kept to create a little steam in the oven.
Bake in a preheated oven at 180C for 25-30 minutes until souffle is puffed and golden brown on top and center moves only slightly when dish is shaken gently.

Serve immediately.
Photos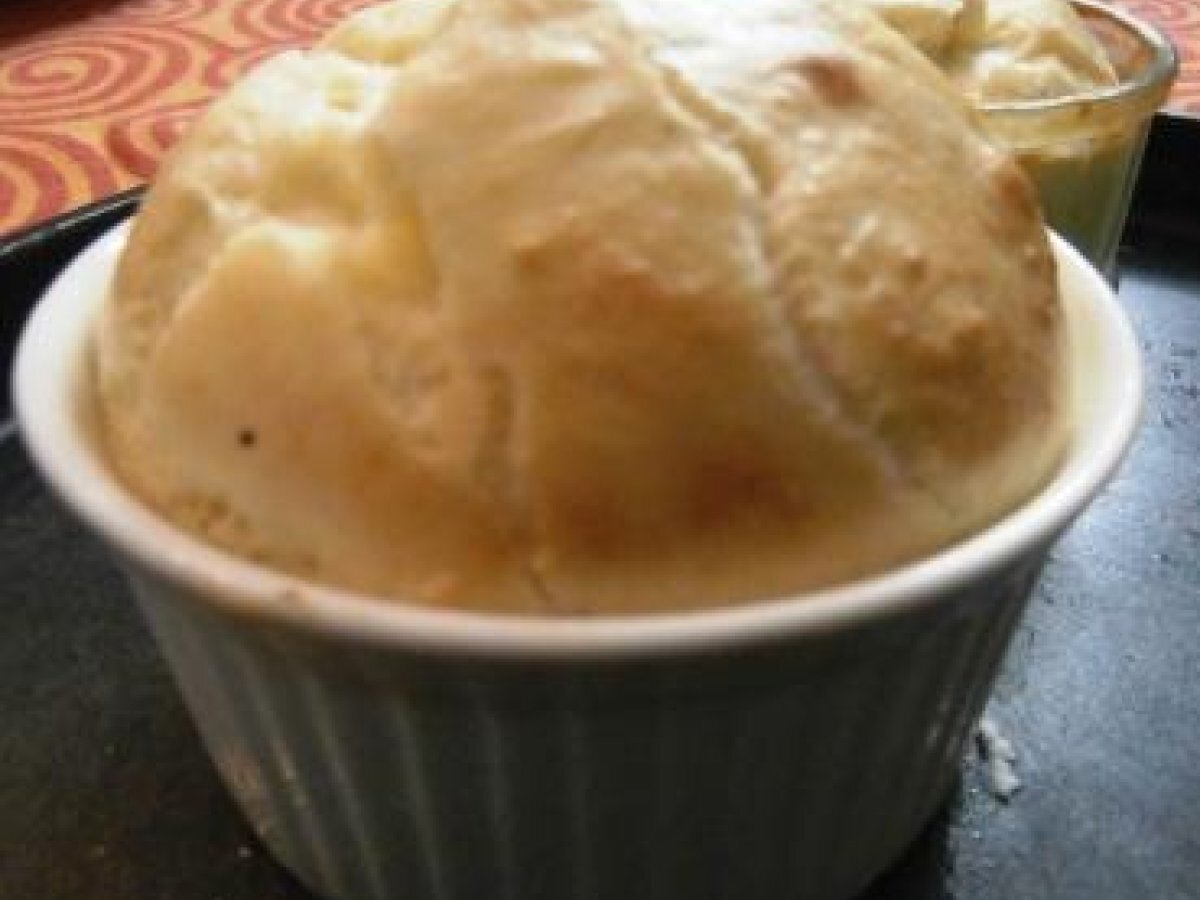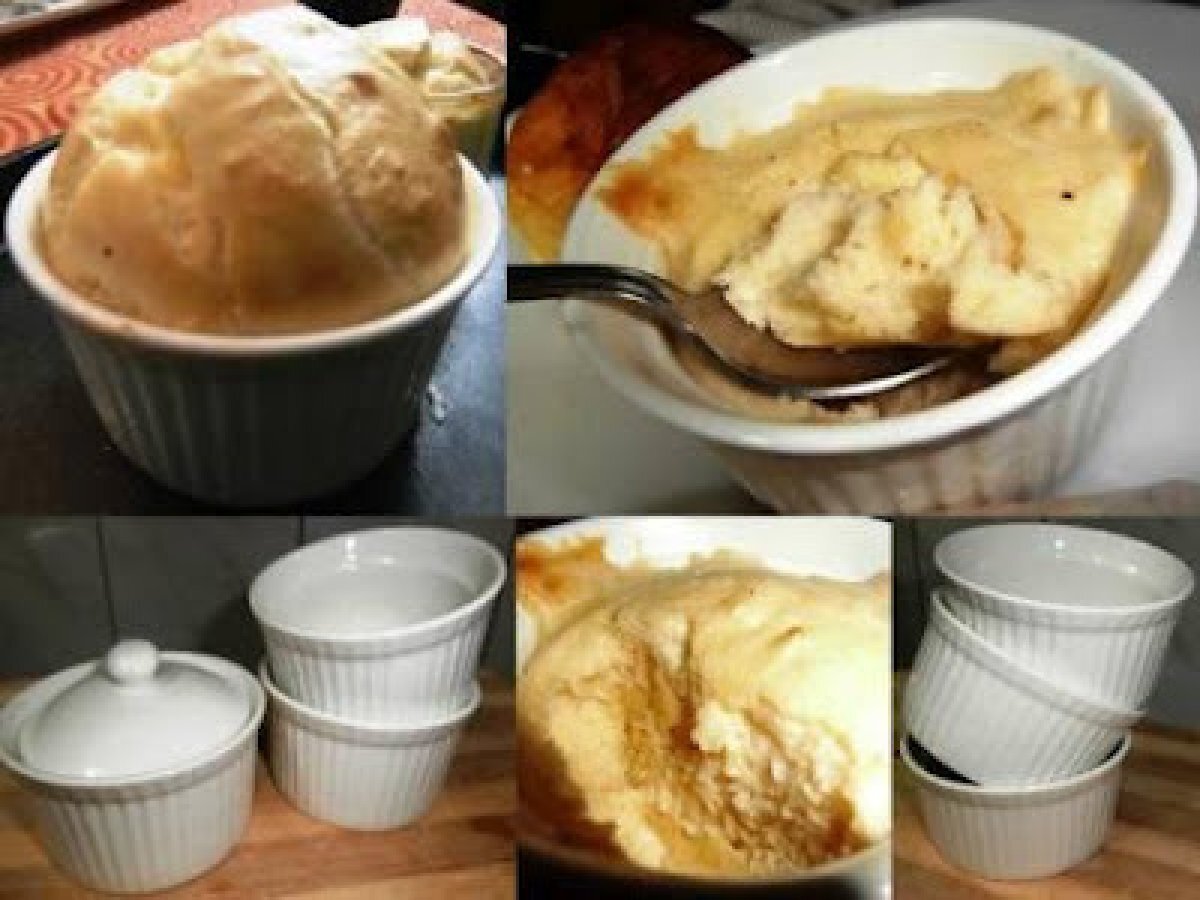 Questions:
Related recipes
Recipes