Chinese bbq pork
Chinese bbq pork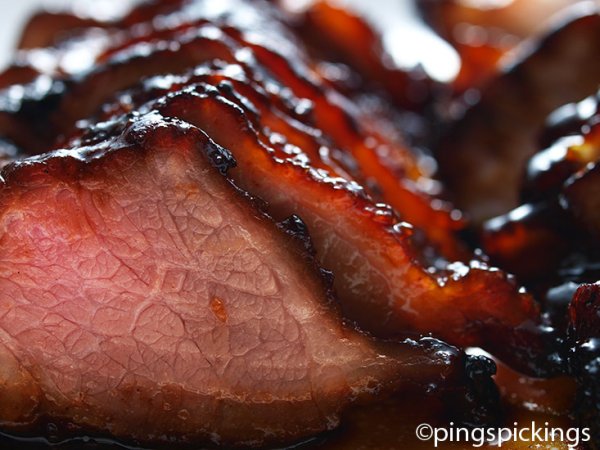 Preparation
Divide belly into 2 - 3 strips. (The thicker the strips the longer it takes to cook).
Put everything into a baggy, coat the meat well and leave to marinade overnight in the fridge.
When ready, preheat oven to 200˚C.
Remove strips of meat from the baggy, saving the marinade for basting. Place meat on parchment-lined baking tray. Roast for 15 mins. Turn meat over, baste with marinade and roast for another 10 - 15 mins. Remove from oven.
Heat a non stick pan or grill pan, brush the meat with the leftover marinade. Char meat a little or as much as you like, baste and char other side. Remove from pan and leave to rest for 10 mins before slicing.
Questions:
You may like
Recipes