Chinese broccoli with abalone
Chinese broccoli with abalone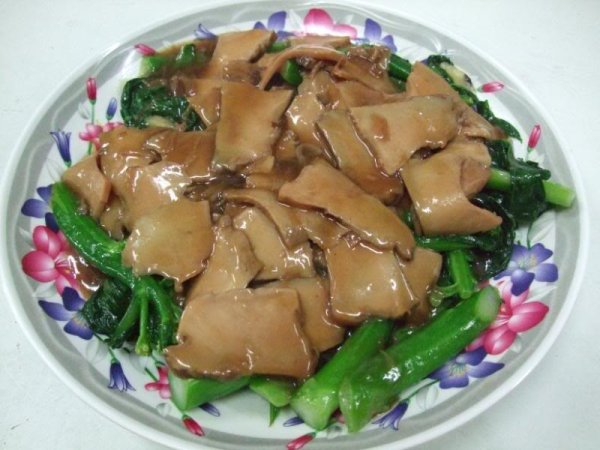 Here a good receipt to change! another way of cooking broccolis! it is easy to realize!
Preparation
Cut the broccoli in half so it's not so long. Boil a pot of water. Add in the broccoli and left it boil for until the broccoli starts to change to a lighter green, should not cook for more than 3 minutes. The longer you cook it the softer it gets, and soft is not good. You want the broccoli to be crispy. Add in a dash of salt. Drain and rinse with cold water.
Heat the pan with 2 tbsp oil. Add in the garlic and fry until golden. Add in the broccoli and stir fry for 1-2 minutes. Add in dash of salt, sugar, and fish sauce for taste. Remove from heat and place on plate.
Heat a pan with the 1 tsp oil and add in the abalone. Now add in the brothe. Let it simmer a little and add in the abalone seasoning. Stir until thicken and place on top of broccoli.
Questions:
You may like
Recipes