Conch, Dried Scallops, Mushrooms Herbal Soup
Preparation
Soak the dried conch, dried scallops until they are reconstituted. Soak all the mushrooms.
Put chicken pieces in a pot and cover with enough water to cover the chicken pieces, bring to the boil and continue to boil until all the scums float to the top. Turn off heat and discard the scumpy water and wash the chicken pieces with cold water.
Return clean chicken pieces to the pressure cooker, add in the reconstituted conch, scallops, mushrooms, wolfberries, yuk chuk and enough water to cover the ingredients.
Close the lid of pressure cooker and when pressure builds up to 15 libra, reduce heat to maintain pressure for 45 minutes.
Release pressure before opening lid of pressure cooker.
Adding more hot water(according to how many servings you need) to the soup and bring back to the boil.
Using a gravy separator, remove the oil from the soup. Serve soup while it is hot.
Photos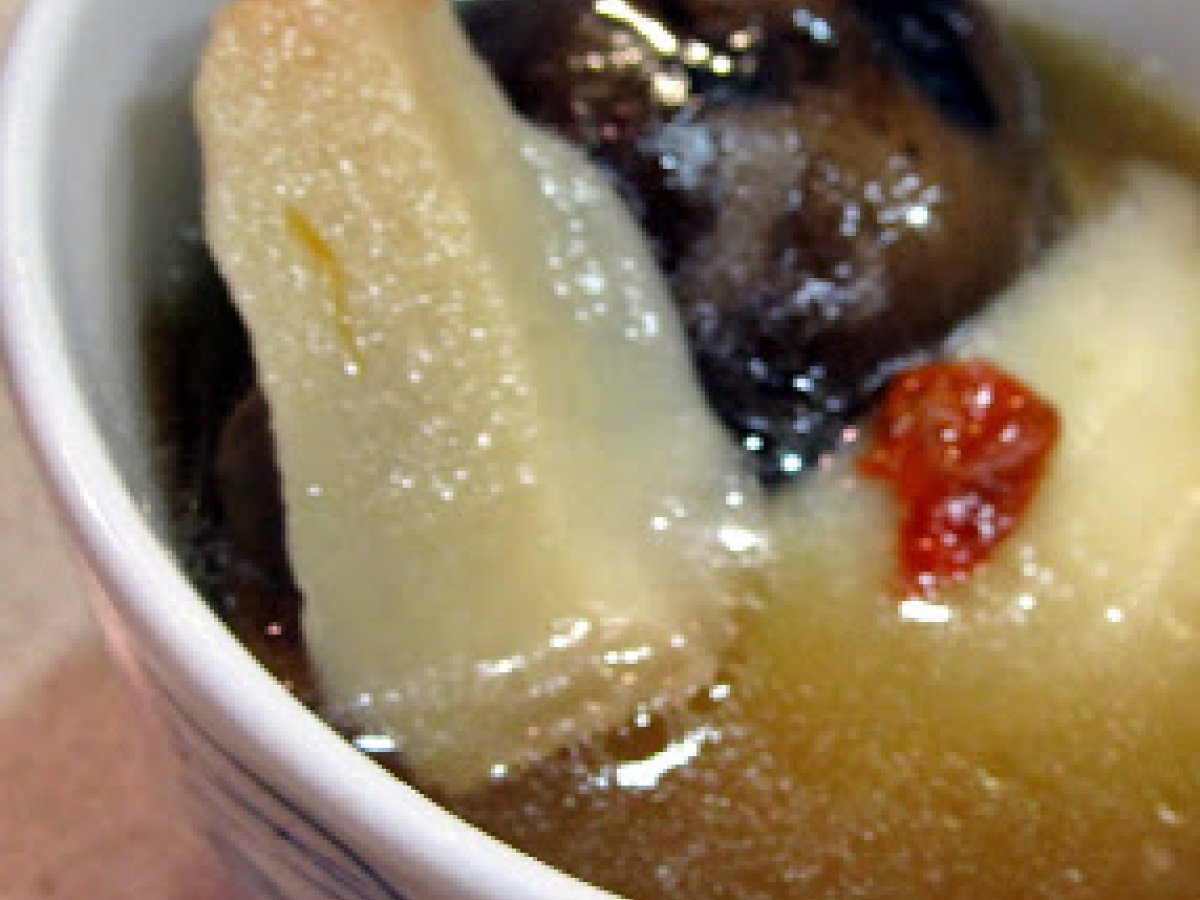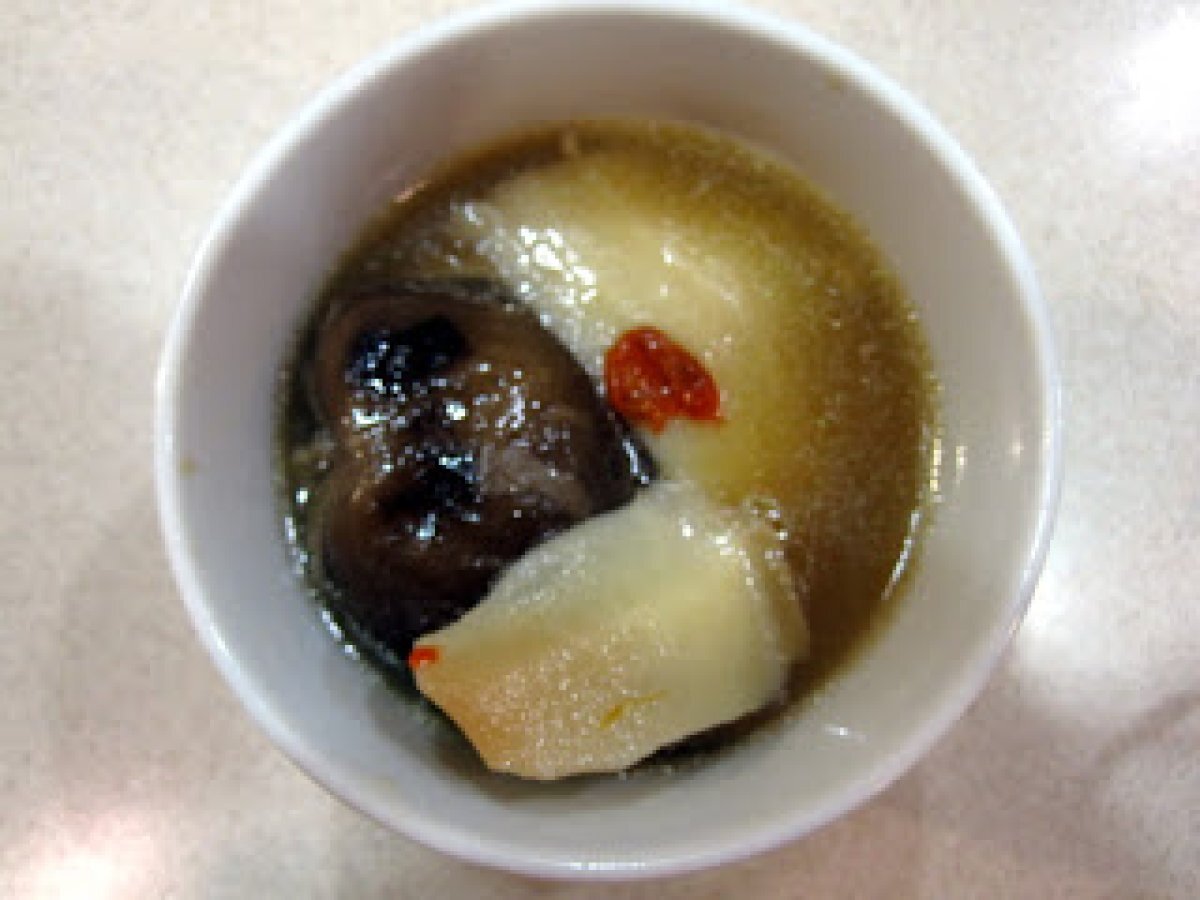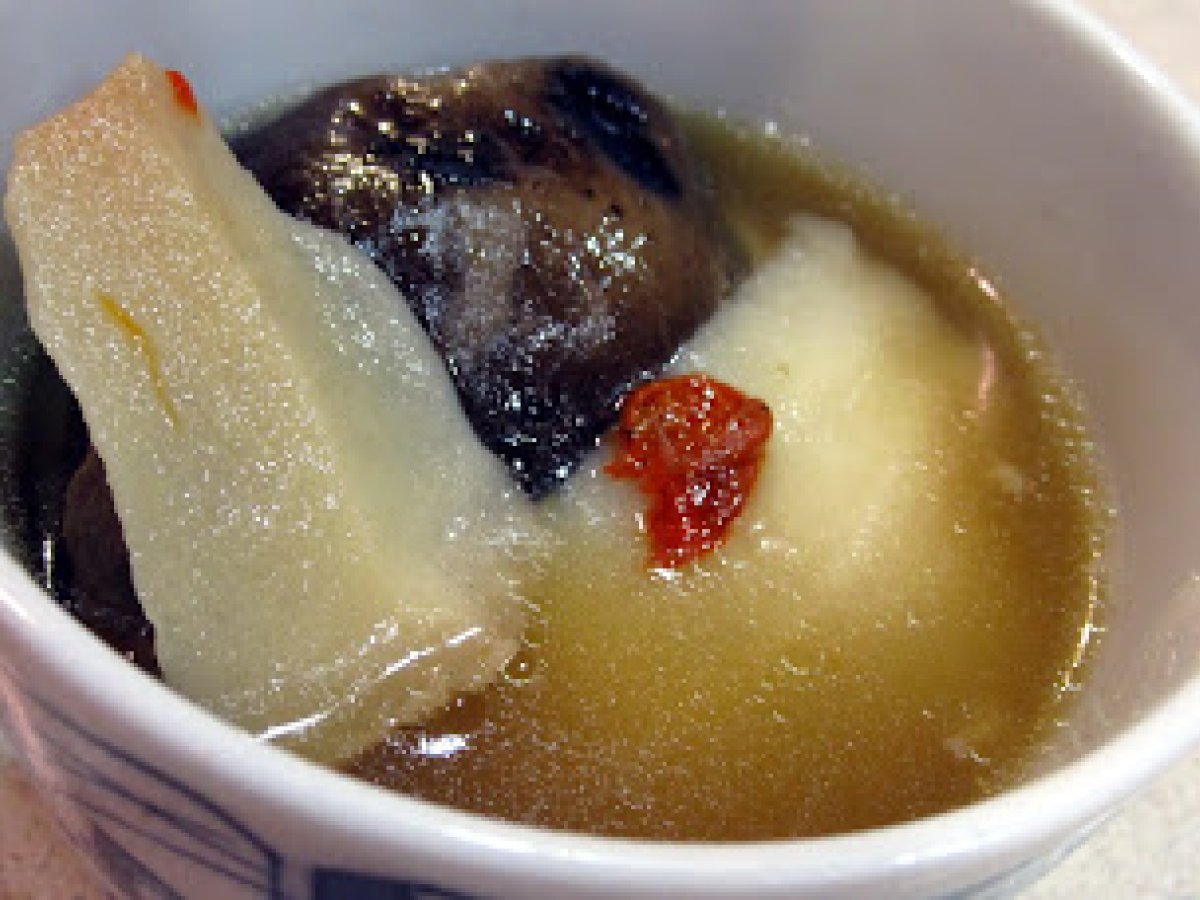 Questions:
You may like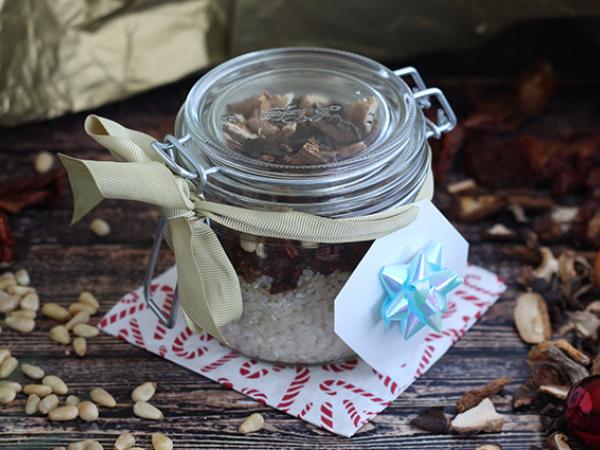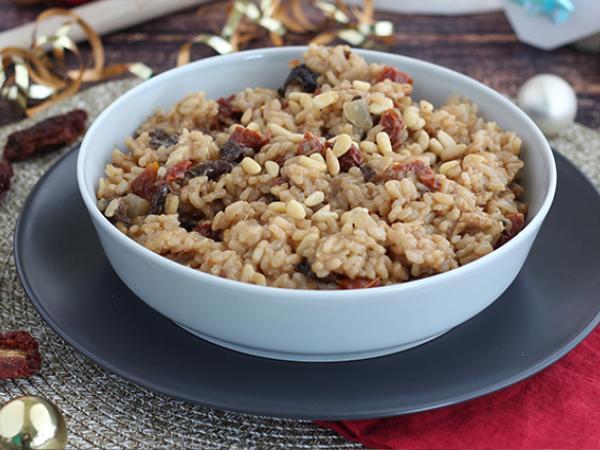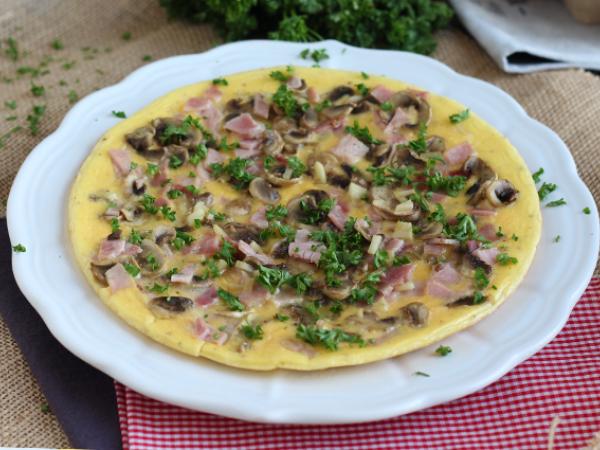 Recipes