Dal saat nizam & shahi tukhra ( classic indian recipes )
Preparation
Dal saat Nizam:

Wash all the dals and soak in water for 30 minutes.

Put the lentils in a pan, add 1 litre water, chilli powder, turmeric powder, salt, green cardamom, cloves, black cardamom, cinnamon, bay leaves, ginger and garlic paste.

Bring to a boil, lower the heat and simmer until the liquid is absorbed.
Heat ghee and add each tempering ingredients one after the other and pour over the simmering dals and stir well.

Remove the lentils and pass through a fine mesh soup strainer into a separate pan.

Return the lentils to heat, add tamarind pulp, whole wheat and about 720 ml water.

Bring to a boil, lower the heat and simmer, stirring occasionally, until of thin custard consistency.
Remove, sprinkle lemon juice, stir and adjust seasoning.

To serve:

Remove to a bowl, garnish with crisp golden fried onions and mint leaves.

Serve with parathas / naan / phulka / rice or as an accompaniment.
Shahi Tukhra:

To prepare the rabri:

Put milk in a pan, bring to a boil, lower the heat and then keep, stirring constantly, until milk is reduced to 125 ml and acquires a granular consistency.

Remove and pass through a fine mesh soup strainer into a bowl, add cardamom powder and kewra essence.
Mix well and refrigerate.

To prepare the bread:

Remove the crust and cut into roundels.

Heat ghee in a kadai and deep fry the roundels over medium heat until golden brown and crisp.

Drain and keep aside.
To prepare milk with saffron:

Break the saffron strands with pestle or back of a spoon.

Pour milk in a large, flat, thick - bottomed pan. Add saffron and bring to a boil.

Remove and keep aside.

To prepare the syrup:

Boil sugar with 70 ml water to make a syrup of one - string consistency, removing scum at regular intervals.

Stir in the kewra essence.

Keep warm.
To prepare the tukhra:

Soak the fried bread in boiled milk, placing the bread roundels 2.5 cm apart.

Put the pan on heat and simmer until milk is almost absorbed, turning once, very carefully, with a spatula, ensuring the bread does not break.

Pour the warm syrup over and cook over low heat for two to three minutes until bread absorbs the syrup.

Assembling:

Make a bed of thin saffron rabri on individual plates.

Carefully remove and arrange tukhra over it, spread equal quantities of rabri on top, garnish with nuts, sprinkle saffron and cover with silver varakh.

Serve warm.
Photos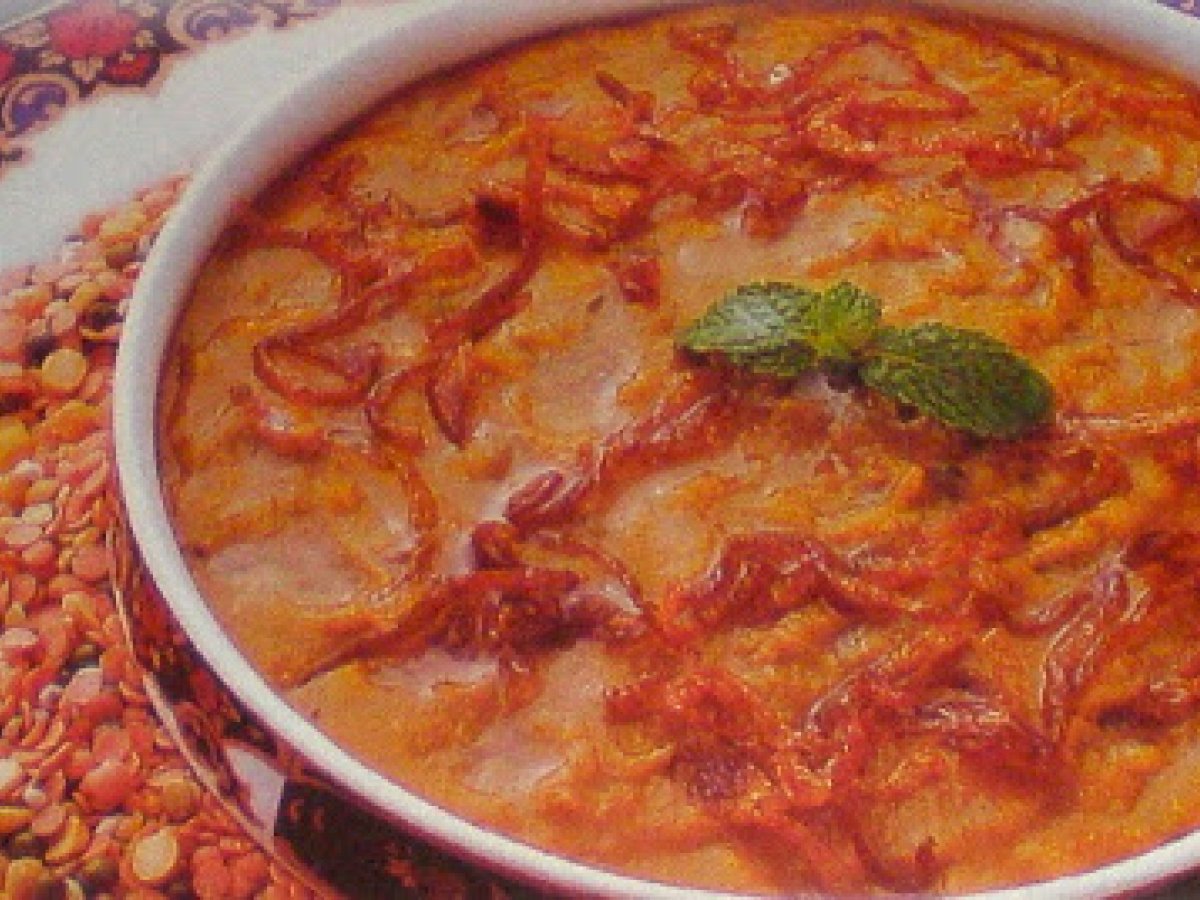 Questions:
You may like
Recipes
Related articles