Filipino egg omelette
Filipino egg omelette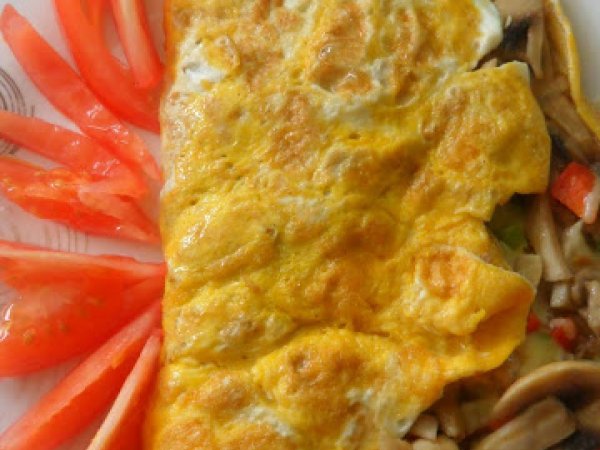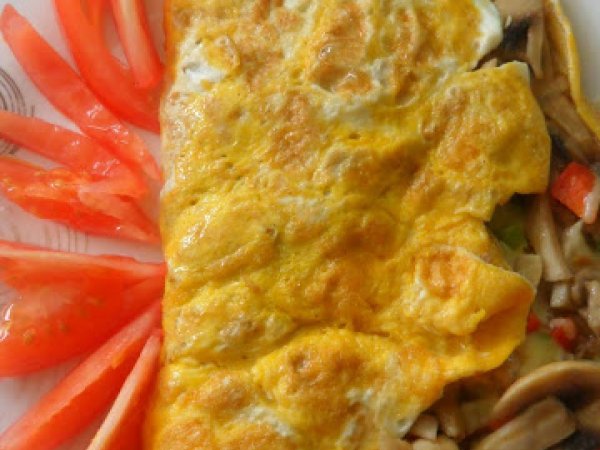 Preparation
Heat the frying pan over a medium heat.
Saute onion and garlic.
Add in the tomatoes and saute until it becomes a bit soggy.
Put in the red and green capsicum then set aside.
Fry the scrambled egg until cooked.
Put the vegetables on top of scrambled egg then add the cheese.
Bake for 3-5 minutes or until the cheese is melted.
You can serve it that way or you can fold the egg into half like the ones in the picture.
Related recipes
Recipes