Fluffy egg omlette with chicken sausage filling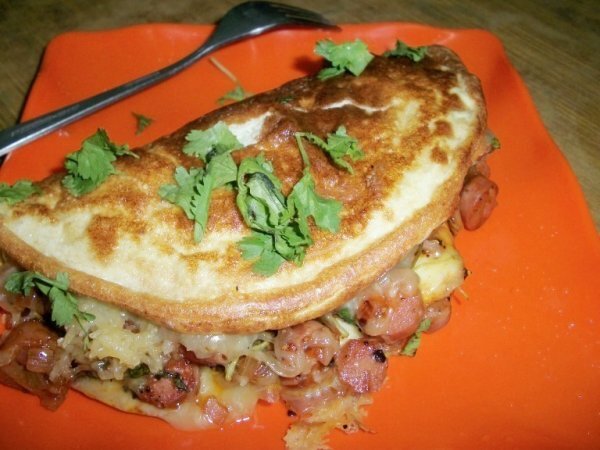 Preparation
Make the filling by heating oil and add in onions and fry for 1 min.Add in chicken sausage and fry for 4-5 mins.

Add in salt and pepper to taste and mix well.Add in tomato ketchup and mix well.

Add in coriander leaves and mix well.Set this aside.

Make the omlette by beating eggs till fluffy...Mix egg yolk with salt, baking powder and milk and pour this into the fluffed egg whites.Mix gently till combined.

Heat a nonstick pan on low heat and add in 1 tblspn of oil.

Pour this egg mixture into the pan.Cover and cook on a slow flame till top sets and feels cooked..

Spoon over the sausage filling on one side of the omlette and sprinkle with cheese.

Fold it and leave it on the pan till cheese melts.

Tip this into a plate and serve..
Questions:
Related recipes
Recipes