Grilled chicken tenders
Grilled chicken tenders
Preparation
Marinated both the tenders and breasts in some Italian dressing with the addition of some of my Finger Lickin Rub, because now keep a large container of it in our easy reach kitchen cabinet, and because we love this stuff.
Also added some fresh herbs from our garden, chopped them up first. Just take the tenders and put them into a zip type plastic bag, add enough of the dressing to coat well then shake some of the rub and toss well.
Seal the bag removing any excess air space, and then refrigerate overnight or for several days if you wish. Chicken Tenders on the grill, with barbeque sauce, almost done.
Once you are ready to grill, skewer several tenders onto a 12-inch bamboo stick, and then grill on your hot fire until browned well on both sides.
We like to brush on some of East Meets West Barbeque sauce at the last 10 minutes of grilling, flipping sides after about 5 minutes and coating it well.
Photos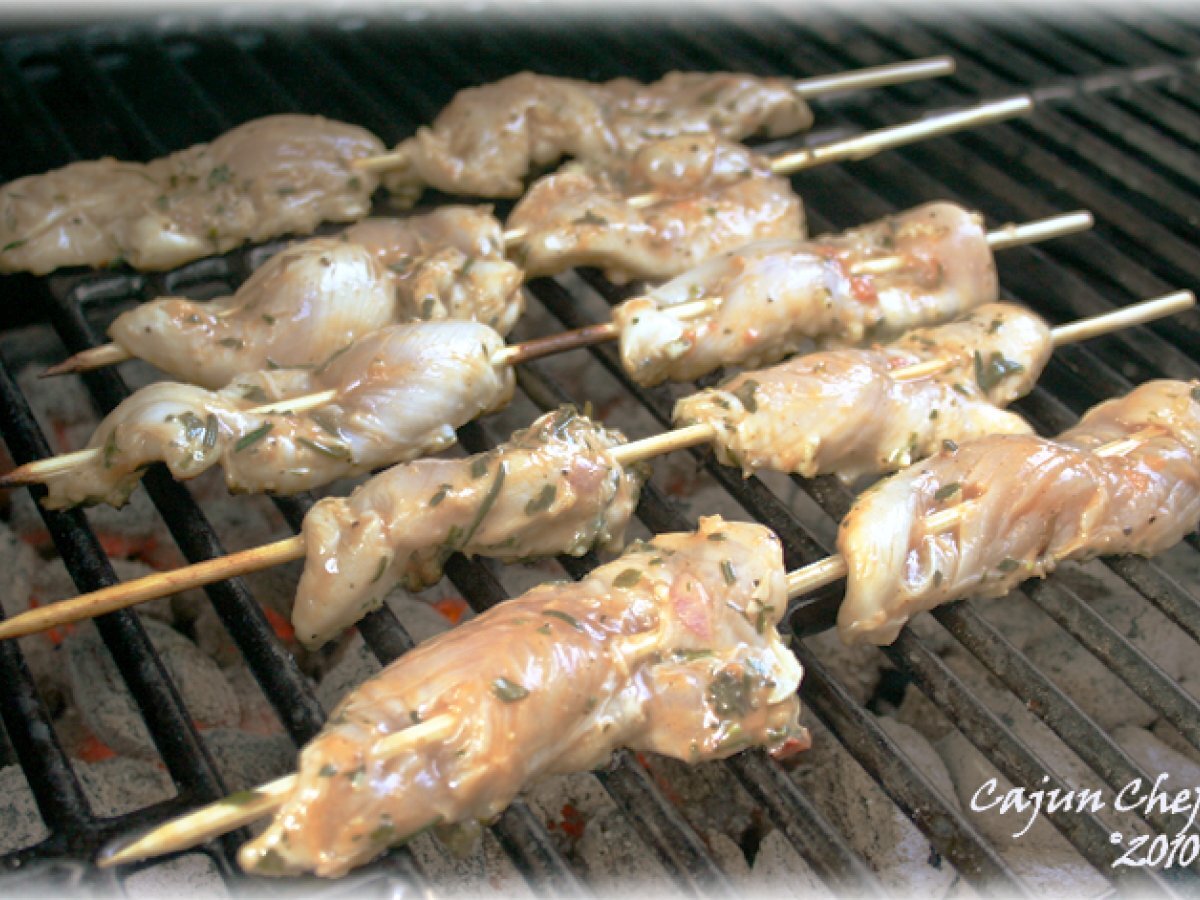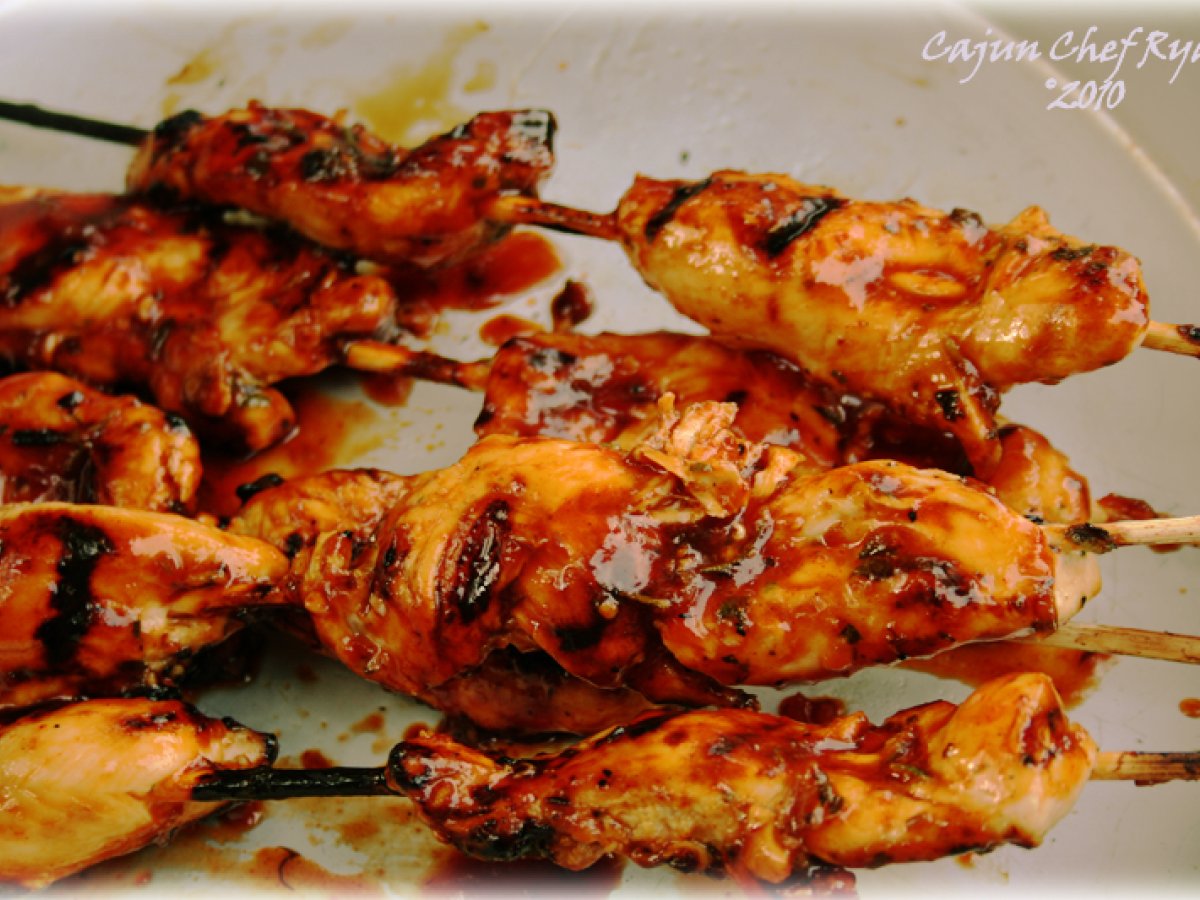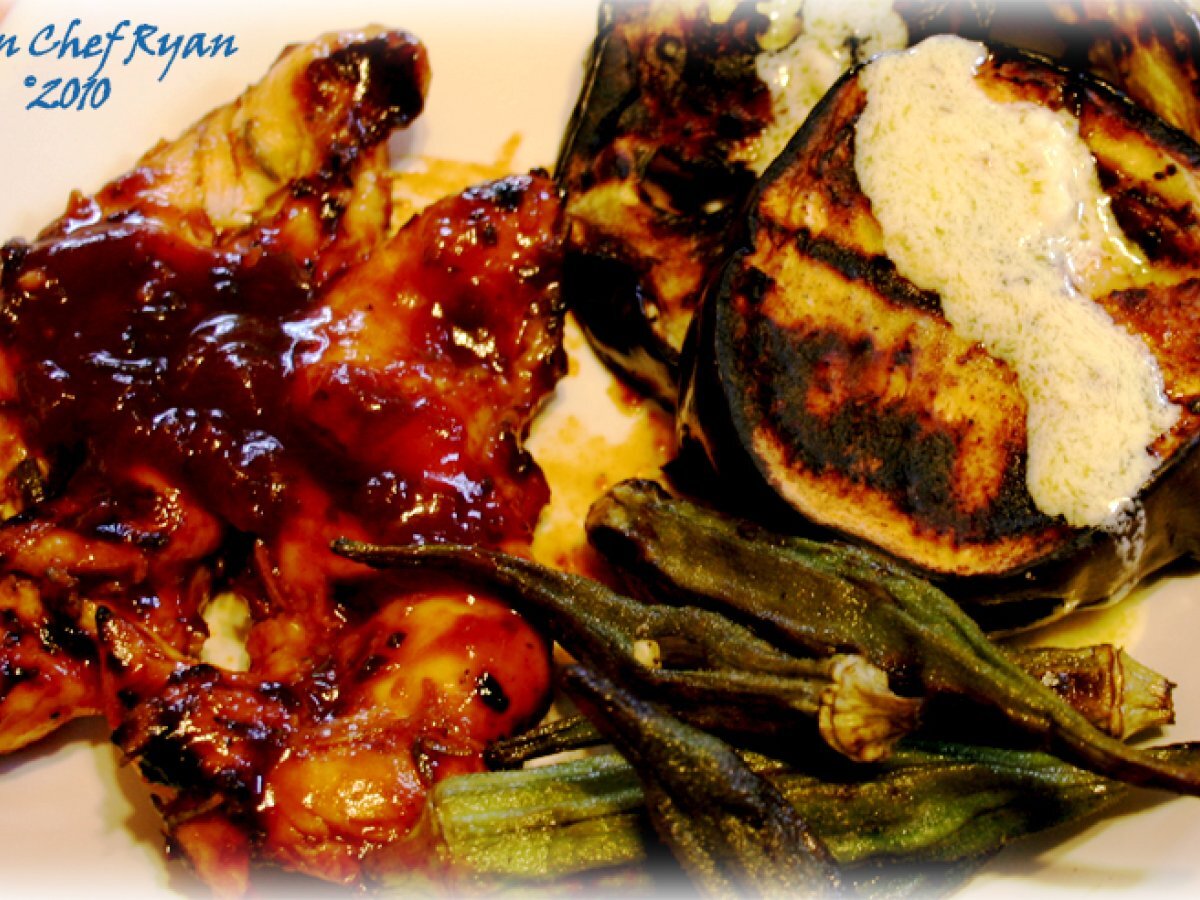 Questions:
Related recipes
Recipes