Grilled swordfish with avocado-salsa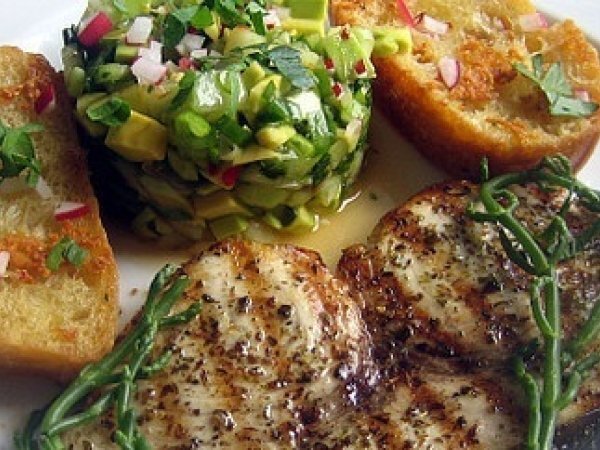 Preparation
Prepare the ingredients...
...mix the spices, sprinkle the fish with lemon juice, then season with the spice-mix. Finely dice the Avocado and immediately mix with the lime juice. Grate the garlic, cut spring onions in very thin slices, peal and half the cucumber, discard the juicy inner part with a spoon, then finely dice. Wash and chop the coriander. Whisk water, vinegar and sugar seasoning to taste with the chilisauce.

Add cucumbers, onions and coriander to the avocado, mix with the dressing and leave to stand covered in the fridge.

Grill the fish, serve with salsa on top (or on the side), serve with a nice salad or some grilled or wok-fried veggies on the side.
Questions:
Related recipes
Recipes