Honey Roasted Chicken Leg
Preparation
Wash clean the chicken legs, make 2 slits on them and rub in some salt. Add in honey, black pepper, light and dark soya sauce, crushed garlic.
Turn and mix them once in a while, then keep refrigerated overnight. Take them out an hour or so before roasting.
Arrange them, devoid of marinade, skin up, on a baking tray lined with alluminium foil.
Bake in preheated oven 220 deg C for about 10 minutes, then turn them over to the other side and continue baking for another 10 minutes.
Turn again to brown the skin for another 15 minutes. or till meat is cooked thoroughly.
Insert a fork into the thickest part of the chicken leg and if no blood comes out, then the it is cooked.
Meanwhile thicken the remaining marinade with 1/2 teaspoon cornflour.
Remove chicken legs onto serving plate, garnish with the vegetables. Spoon over the gravy onto the chicken legs.
Serve hot.
Photos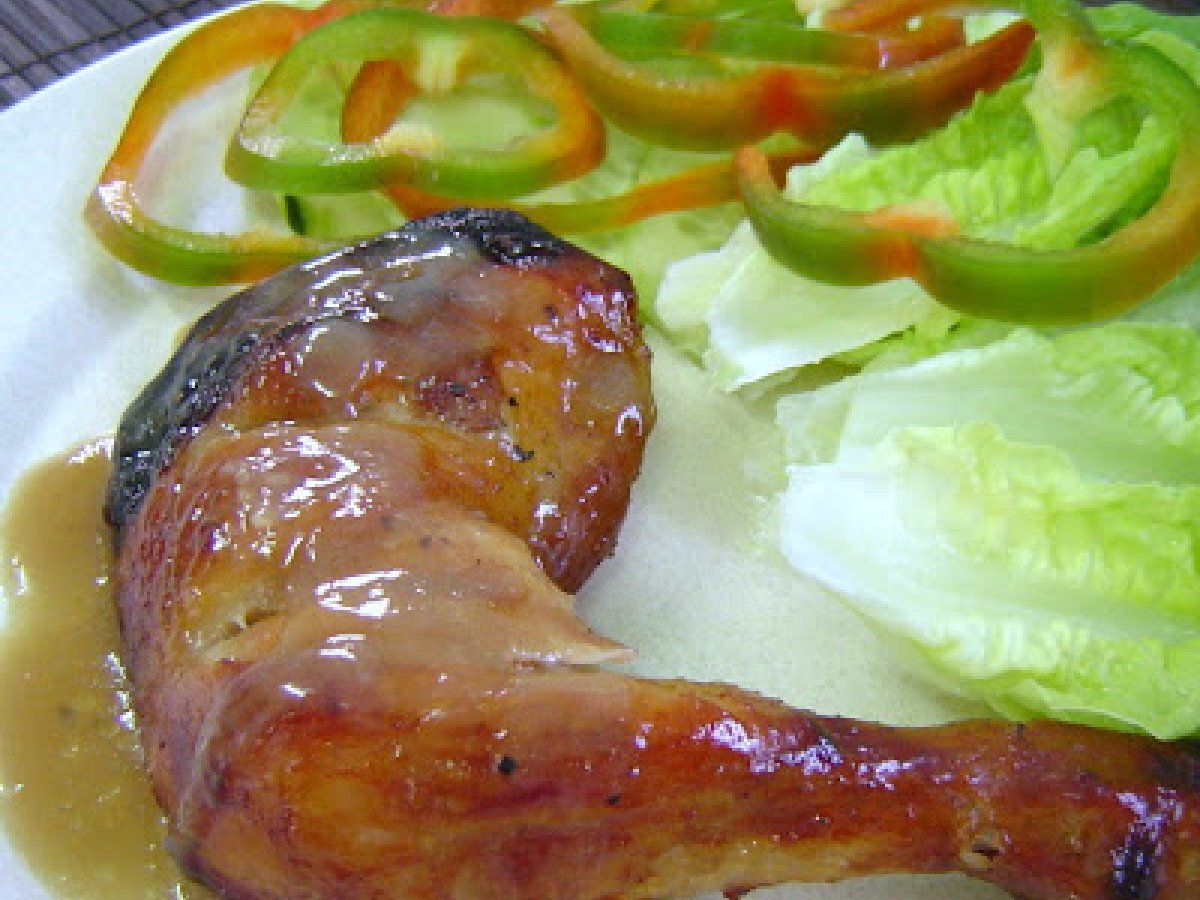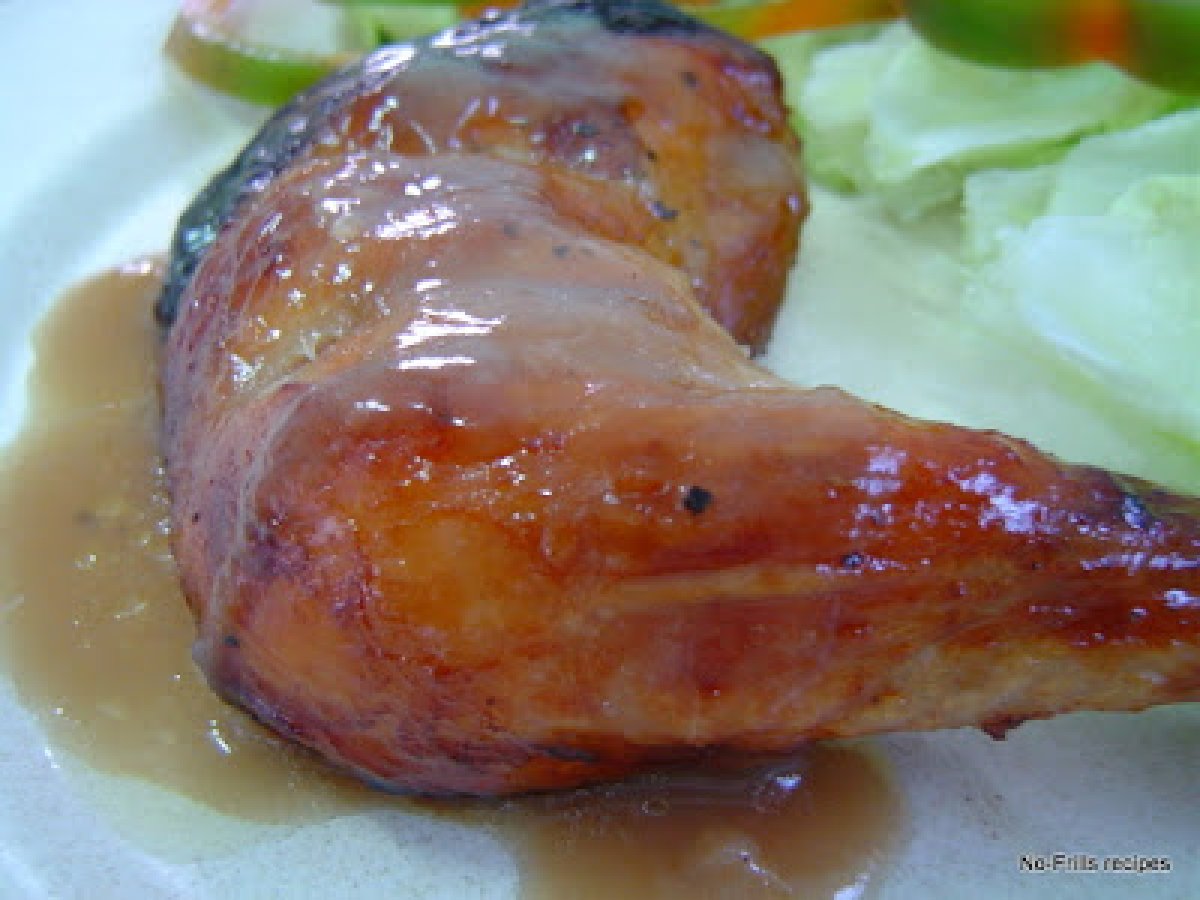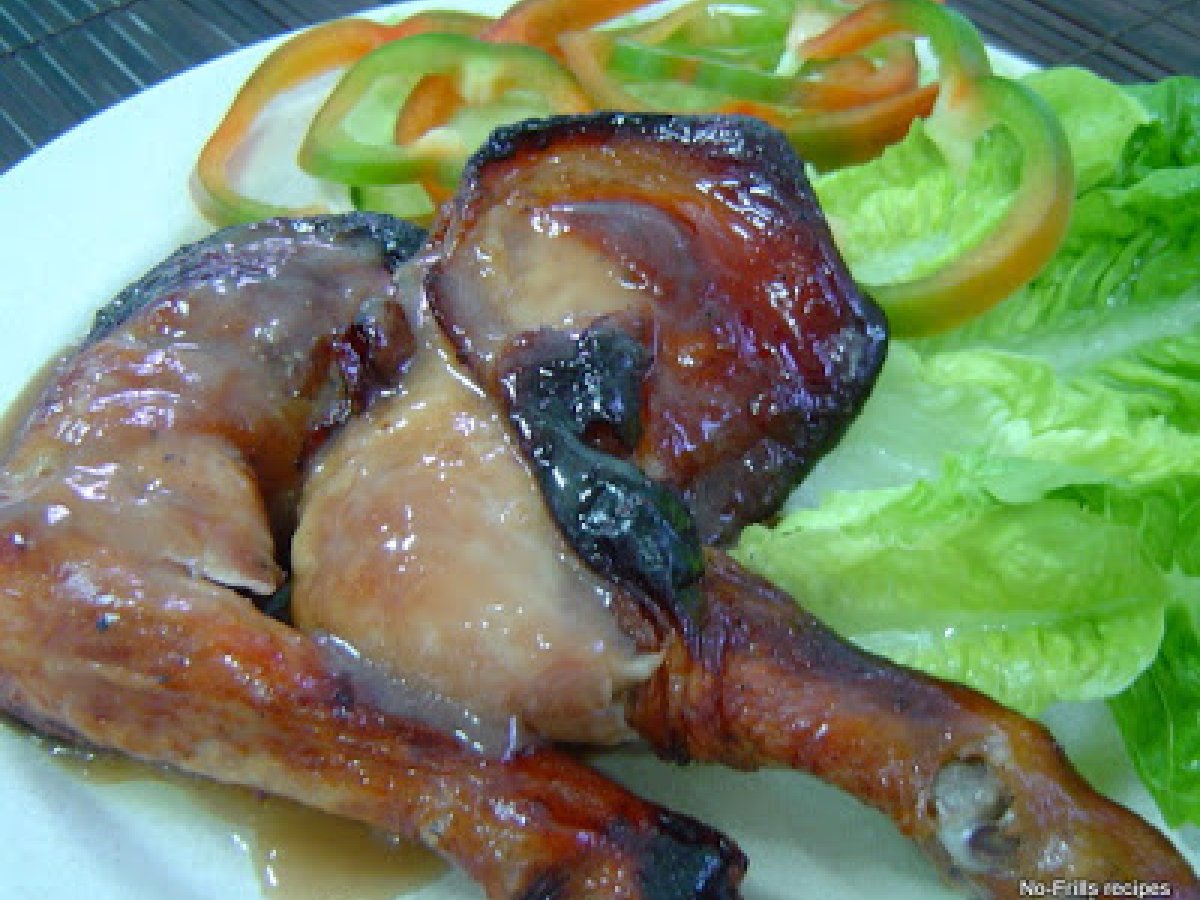 Questions:
You may like
Recipes