Leeky chicken soup
Leeky Chicken Soup
Preparation
Place the chicken and bay leaf in a small pan and add water to almost cover.
Place over high heat, bring to a boil, reduce to a simmer and poach the chicken until cooked through, about 10 minutes.
Meanwhile, heat the EVOO in a soup pot or Dutch oven over medium heat. Add the leeks and garlic, season with salt and pepper, then stir, cover and cook for 7-8 minutes.
Add the wine and cook out for 1 minute, then add the stock and bring to a boil. Reduce the heat to a simmer.
Remove the chicken from the poaching liquid and dice, then stir into the stock. Strain the poaching liquid and add it to the soup.
Add the egg pasta, thyme and lemon zest. Cook at a low boil until the pasta is tender.
Stir in the parsley and adjust the salt and pepper.
Serve with crusty bread spread with soft cheese.
Observations:
Cook's Note: To clean leeks, chop them first and then wash them. Trim the tough tops and root ends, halve them lengthwise, then slice them 1 2-inch thick. Fill a large bowl or sink with water, add the leeks and separate the slices to let the grit fall away. Remove the leeks with a skimmer and dry in a salad spinner or on a clean kitchen towel.
Photos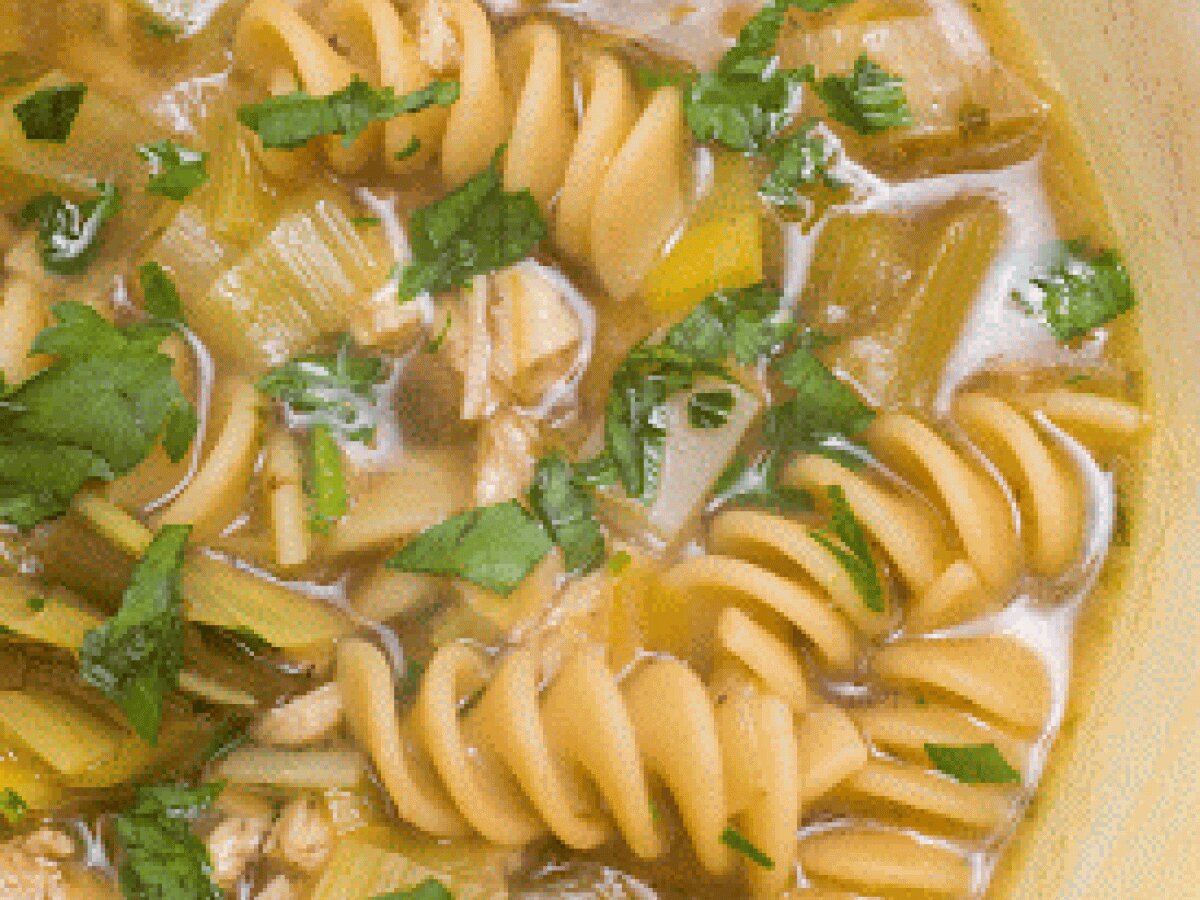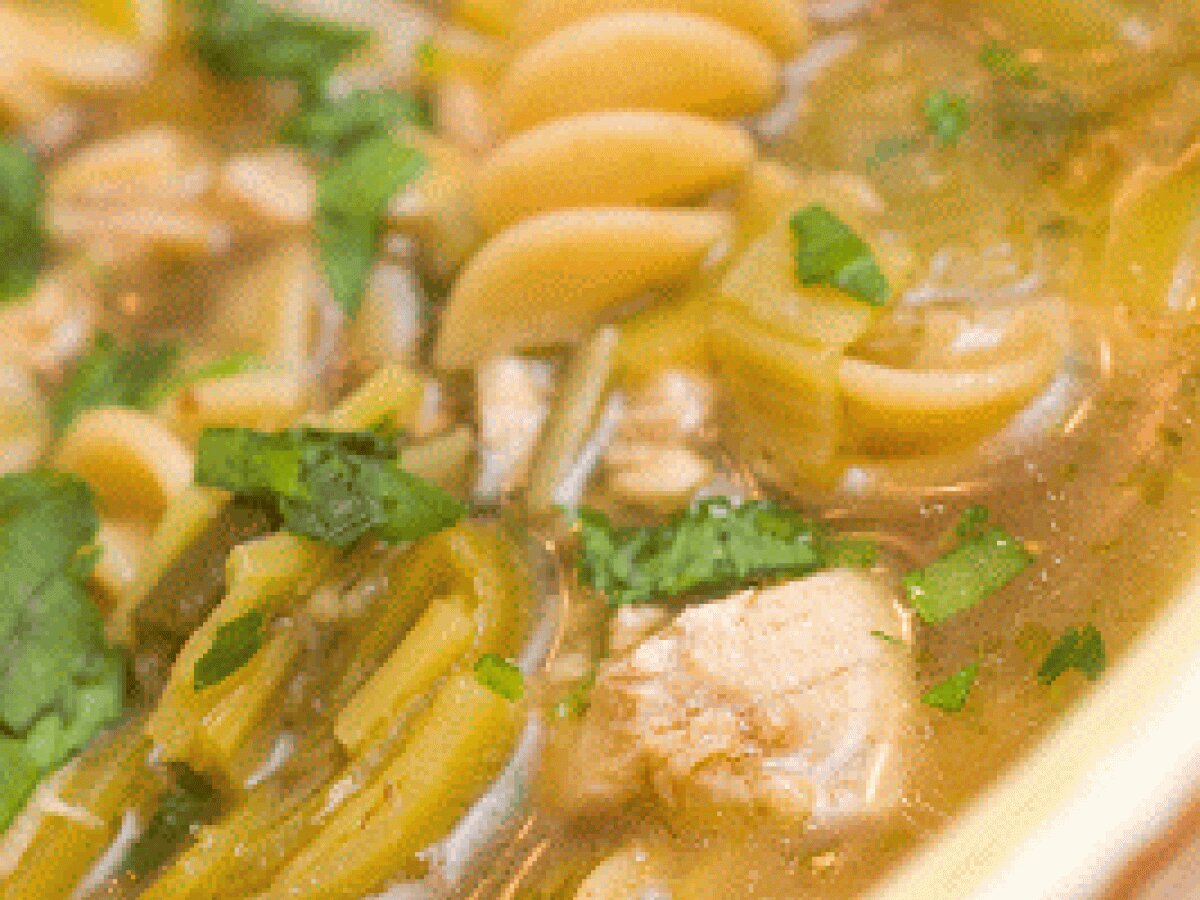 Questions:
You may like
Recipes