Lontong sayur - indonesian cooked vegetables in coconut milk with rice cake
Lontong sayur - indonesian cooked vegetables in coconut milk with rice cake
A delicious Indonesian recipe.
Preparation
In a pot, combine water, 1 tablespoon sugar and bamboo shoots, cook until boiling, and drain. Deep fry or bake tempe and tofu until done.
Combine shrimp stock and 1 package of coconut cream powder; stir occasionally. Bring to a boil and set aside.
Cooking : Stir fry spices paste/ground ingredients in a large saucepan over medium heat for 1-2 minutes, add salam leaves, galangals, and lemongrasses, cook for another 1 minutes until fragrant.
Add stink beans, bamboo shoot, tempe, tofu and another package of coconut cream powder, stir until mixed.
Add shrimp stock and shrimp, stir and boil for another 5-10 minutes or until the shrimps are done.
Serve with lontong, sambal and kerupuks (any kind of kerupuks, either tapioca or shrimp ones).
Photos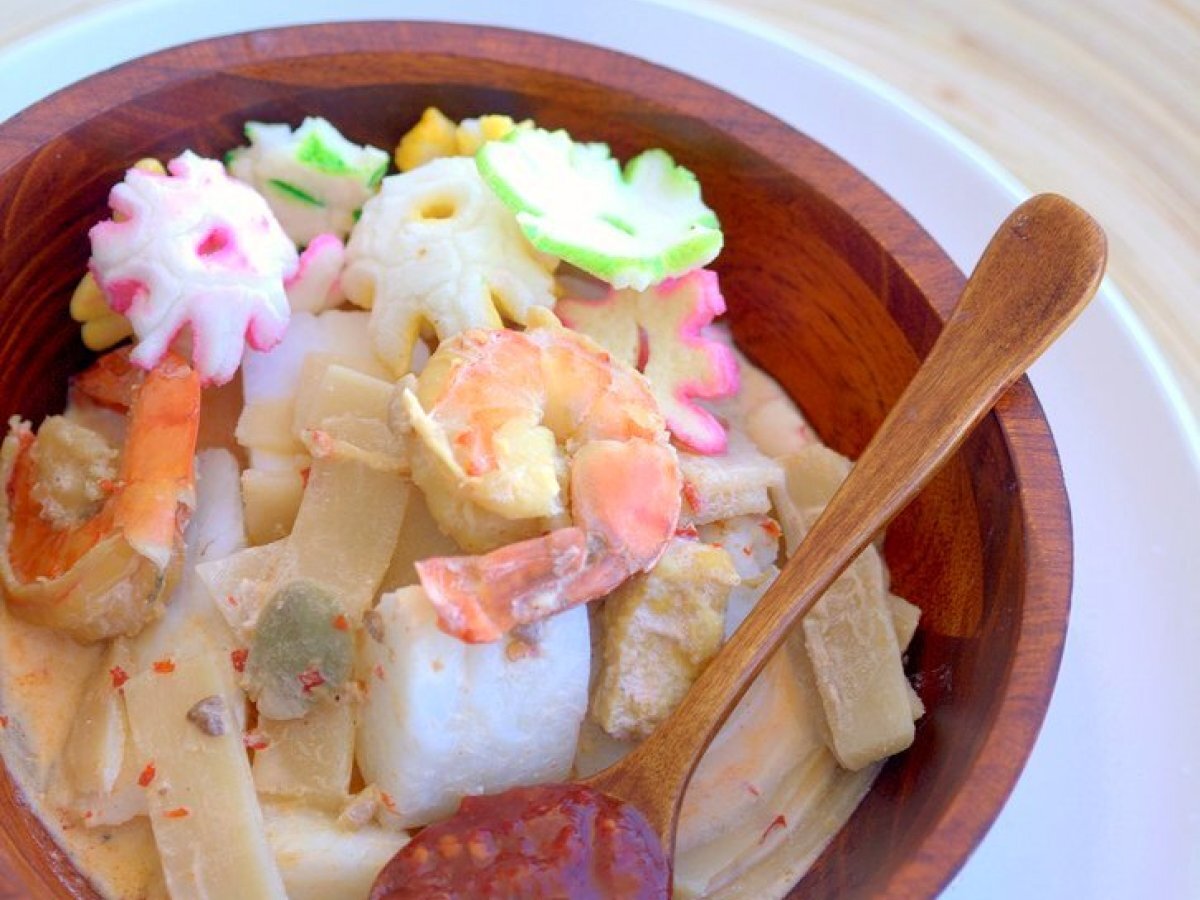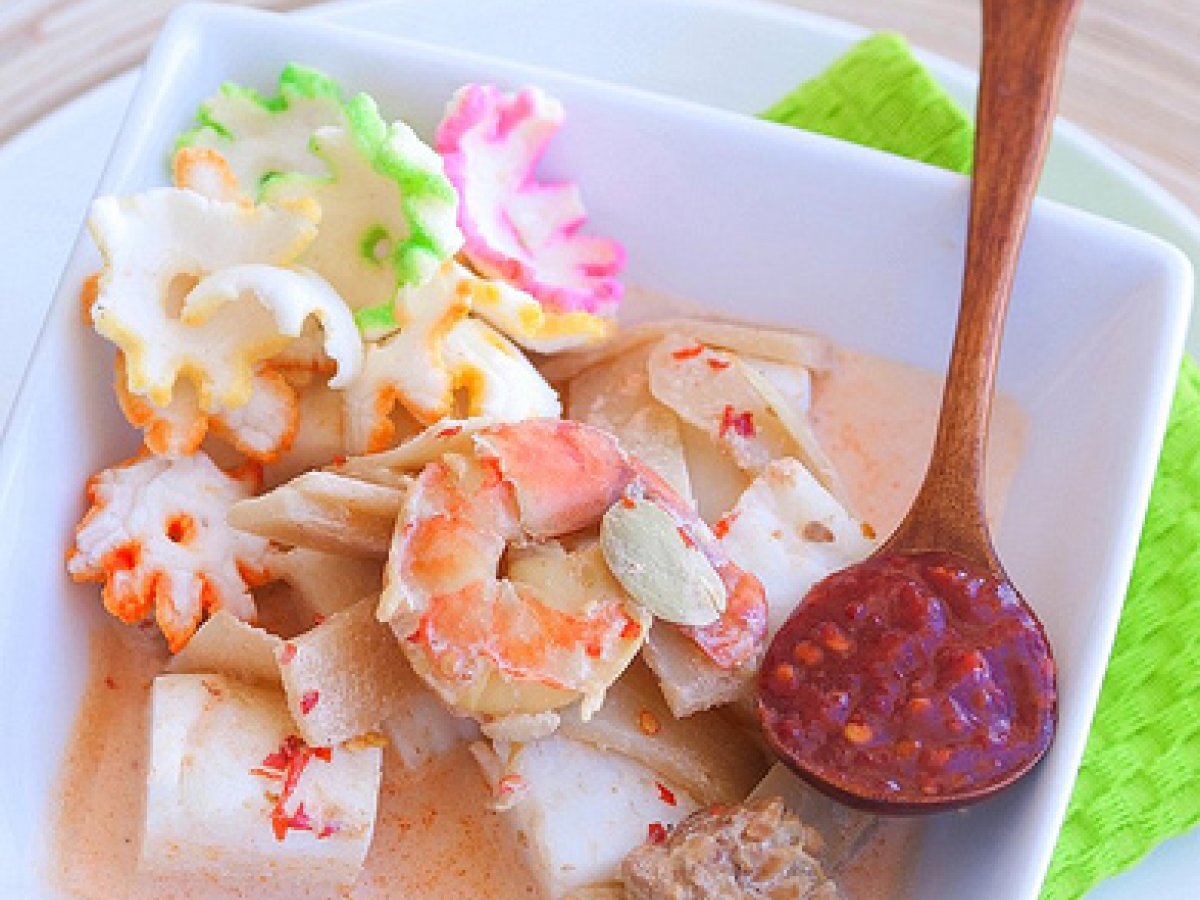 Questions:
You may like
Recipes
Related articles