Meat filled bread rolls
Meat filled bread rolls
A party recipe, bread and meat in one go!
Preparation
Mix the flour with the sugar and yeast. Then add the soft butter and lukewarm milk. Mix it slightly together and add the salt. Knead to a nice dough.

Put the dough into a bowl, cover with a towel and let rise for 1,5 hours.
Mix the ingredients for the filling together and form 12-15 golf size balls.
When the dough has risen to double its size, roll it into a fat sausage and cut it into 12-15 pieces.
Now this is how you fill the rolls:

flatten one piece of dough with the palm of your hand, then take it into your hand.
Put one meat ball on it and now fold the remaining dough over the meat and pinch the dough together with your fingers.

Make sure to really pinch the "seams" together so they will not open during baking.
Now set the roll down on a lightly floured surface and turn it in circles with your palms so it becomes a nice round ball.

Put it on a baking tray and cover with a towel.
Go on doing this with the rest of the dough.
Let the rolls rest for another 10 minutes then brush with some egg yolk and bake at 200 C for 25-35 minutes.
The next day I cut the remaining rolls into half and put them into a glass dish the open side up.

I put a slice of mozzarella on to the meat and sprinkled that with paprika, rosemary and pepper. Sprinkle with some grated cheese and bake for 15 minutes at 180 C.
Photos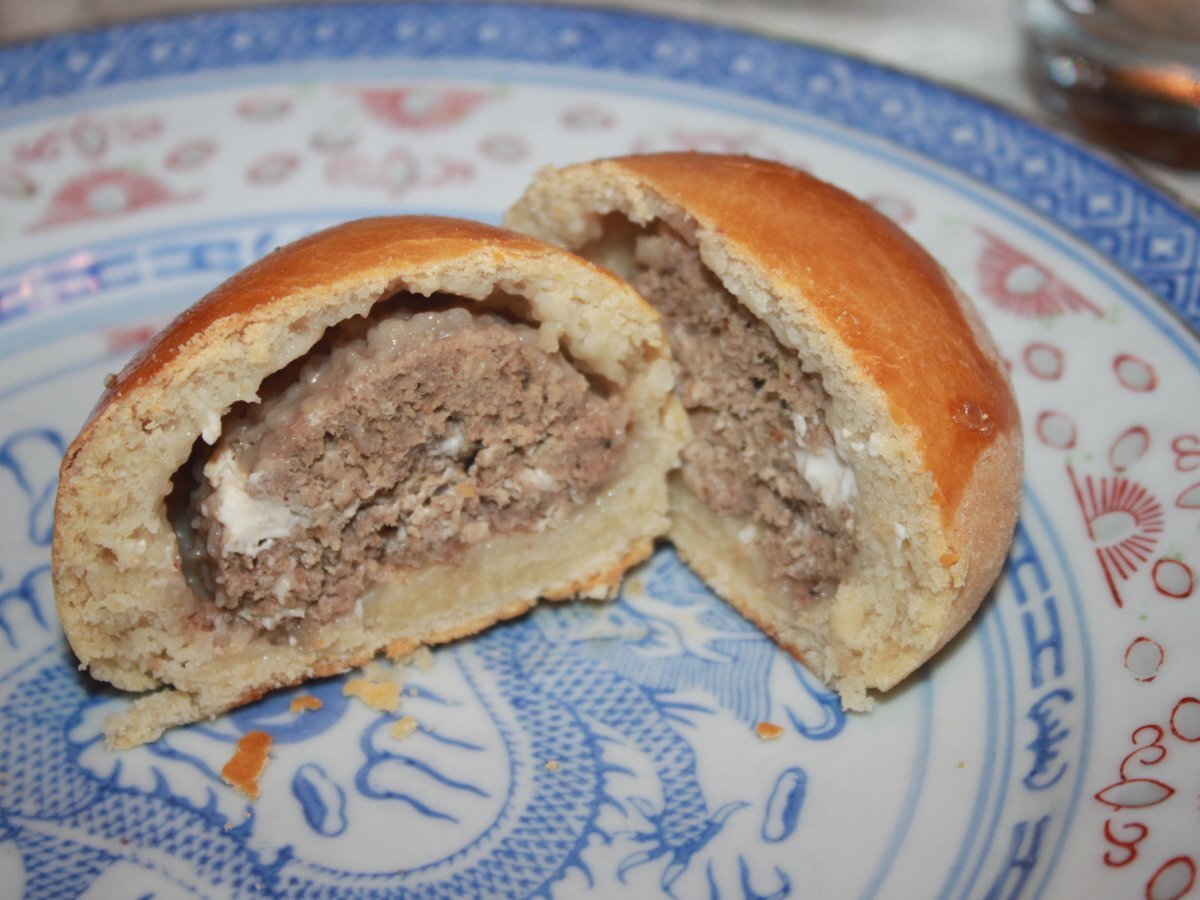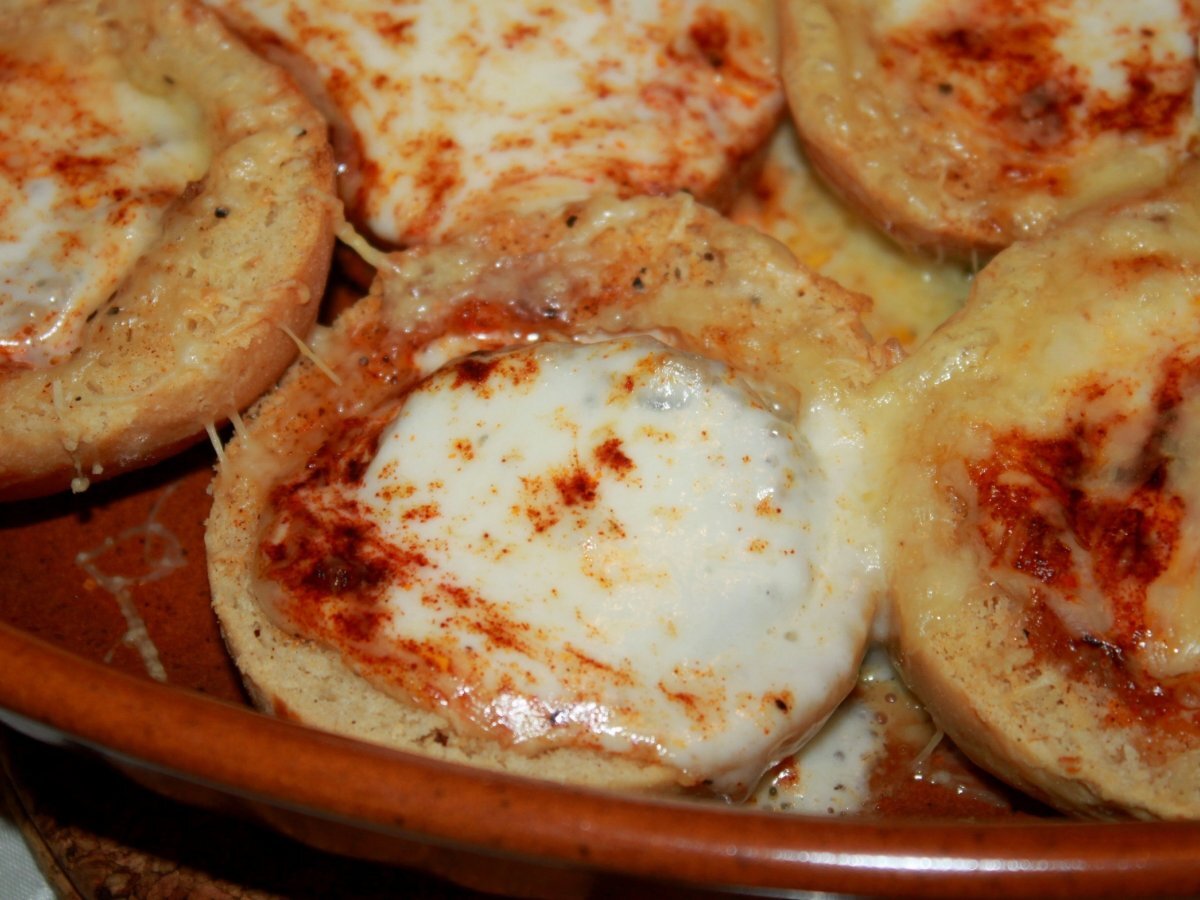 Questions:
Any chance you could have a nutritional value per serving on these. They look like something I had some 50 years ago that was made by a friend's mother in Kansas. Now I am diabetic and I could use the carb count on a filled roll.
Answer:
I am sorry, I don't have a carb count, but as it is made with white flour, it's probably high in carbs and sugar, as white flour is sugary. You could use whole-wheat flour, maybe that would help?
Related recipes
Recipes