Mediterranean rice salad : tuna, olive, sun-dried tomatoes and lemon
Mediterranean rice salad : tuna, olive, sun-dried tomatoes and lemon
Let's make a rice salad : add some tuna, sun-dried tomatoes and olives to add a Mediterranean touch to it !
Preparation
Follow the package instructions to cook the rice and drain it when it is al dente. Leave to cool down on a tray or a cool water bath.
Prepare all the ingredients :
- Drain the tuna and crumble it,
- Cut the black olives into rings,
- Wash the lemon and remove the zests,
- Drain the sun-dried tomatoes and cut them into small slices.
Transfer the rice into a large bowl when it's cold. Add the tuna, the olives and sun-dried tomatoes. Mix well.
Pour the olive oil, then add the lemon zests. Mix well until combined.
Add some salt if you want, and decorate with some fresh basil leaves ! There you are, your salad is ready !
Observations:
Can I add more lemon to the salad ?
You can add more lemon zest to decorate your plate and add extra lemon taste to your salad !

How long does rice salad last in the fridge?
You can keep your salad for some days in the fridge in a airtight container, or wrapped with plastic foil.

What can i add in a Mediterranean salad ?
If you want to add a crunchy touch to your salad, you can add some grilled almonds to it !

How to cool down rice to make rice salad ?
Don't refresh it under cold water, it will be sticky. Put it on a tray or in a cool water bath : put some ice cubes in a large bowl and add a bowl into it. Put the rice in the bowl and leave to cool down.

Which type of rice is best for a salad ?
We used parboiled rice. It will keep its texture !

Can I add mayonnaise to the rice salad ?
Don't add mayonnaise to this salad, it will alter the taste of the garnish.
Photos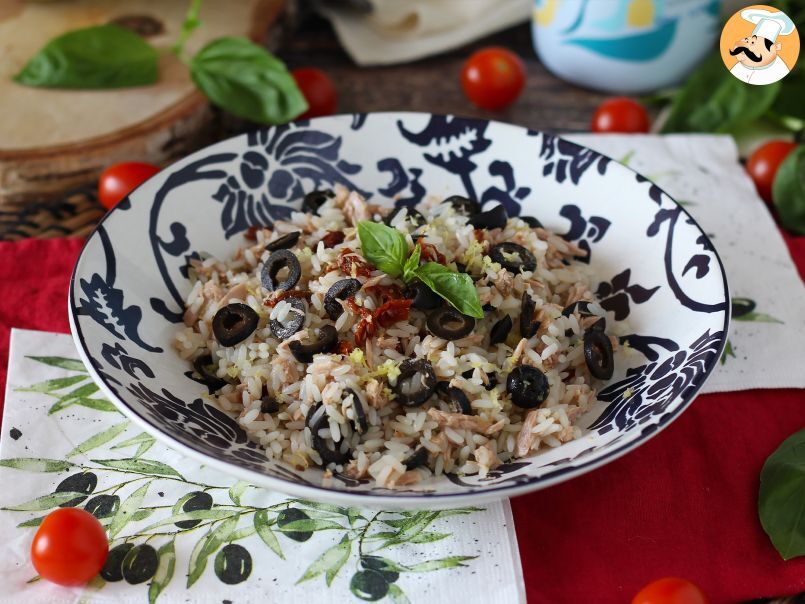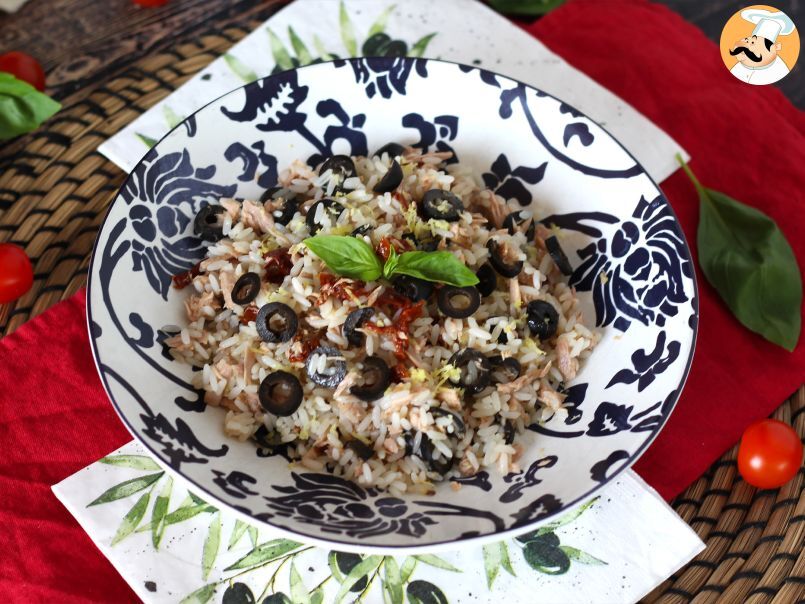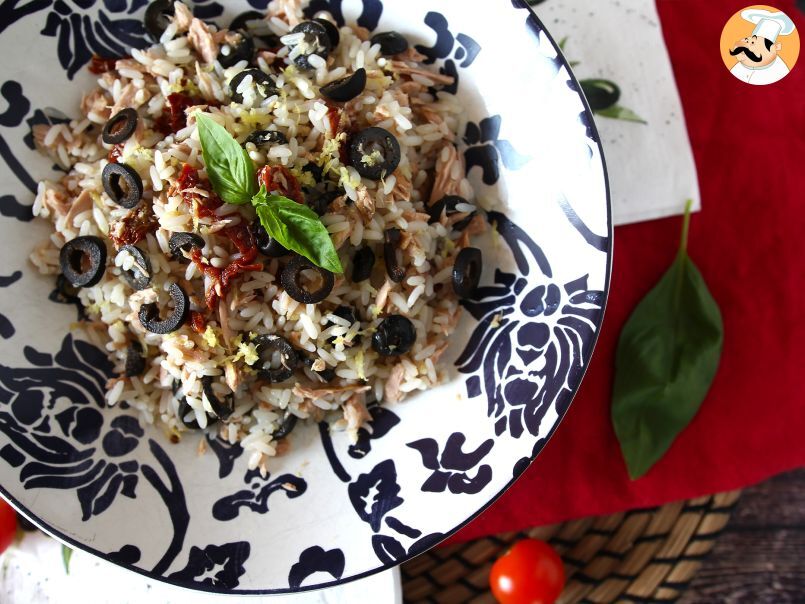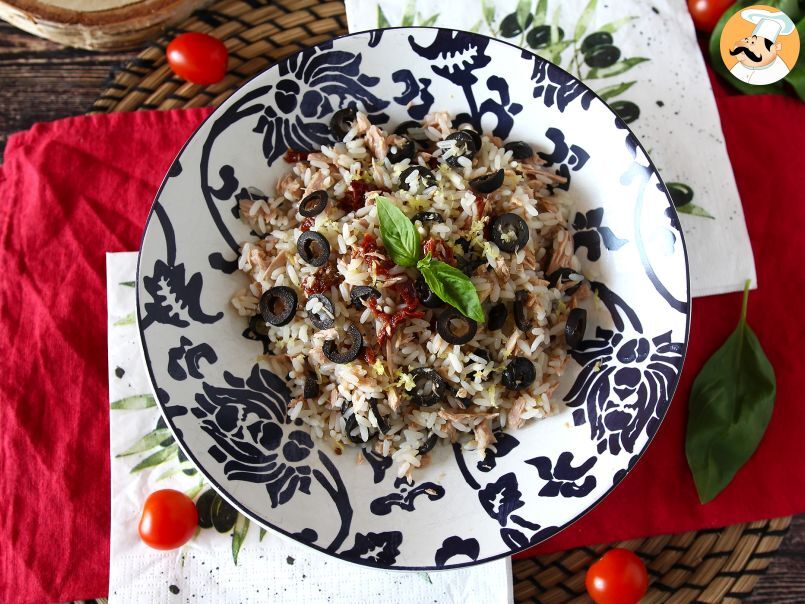 Questions:
You may like
Recipes