Mustard flavored green chilly / raiwala marcha
Preparation
Wash the chillies and pat them dry with a clean towel. Leave the tips on and slit the chillies from the top(do not let it break into 2 pieces and also the tip of the chilly is intact) .
Now take the salt and turmeric in a bowl and mix them together and start stuffing the slit chillies.
In this manner stuff all the chillies with this powder mix and keep them in a bowl and let them rest 4 to 5 hours. In between shake the stuffed chillies in the bowl every 1 hour.
After resting ,you might see that the chillies are leaving some liquid in the bowl or sometimes the chillies might seem to look just wet. Now remove the chillies and air dry them on a paper the whole night.
Next day , place a pan on the stove on low flame,once the oil is warm , switch off the stove and add the split mustard seeds and jaggery.
Let the jaggery melt in the warm oil.Once the oil is luke warm, add the air dried stuffed green chillies to the oil and coat the chillies with the oil.
Immediately transfer the chillies to sterile bottles and add lemon juice them.
After adding the lemon juice close the lid of the bottle and shake it up and down so that the oil and the lemon juice blend in well and flavor the chillies.
Let the bottle of chillies rest on the counter for 24 hours and use it from the following day.You can see the juices retaining in the bottom of the bottle.
Shake the bottle to blend in the flavors. After 24 hours you can refrigerate the chillies for long term use.
Photos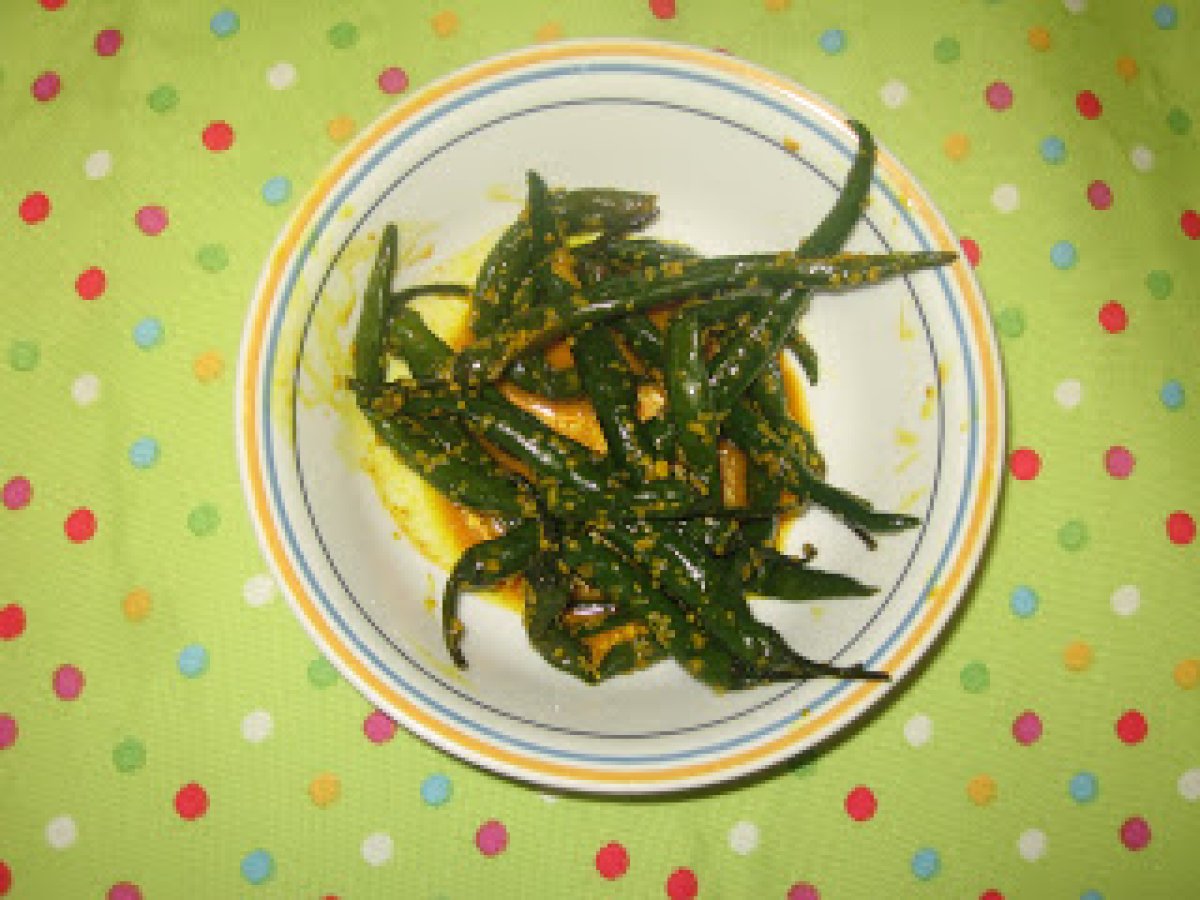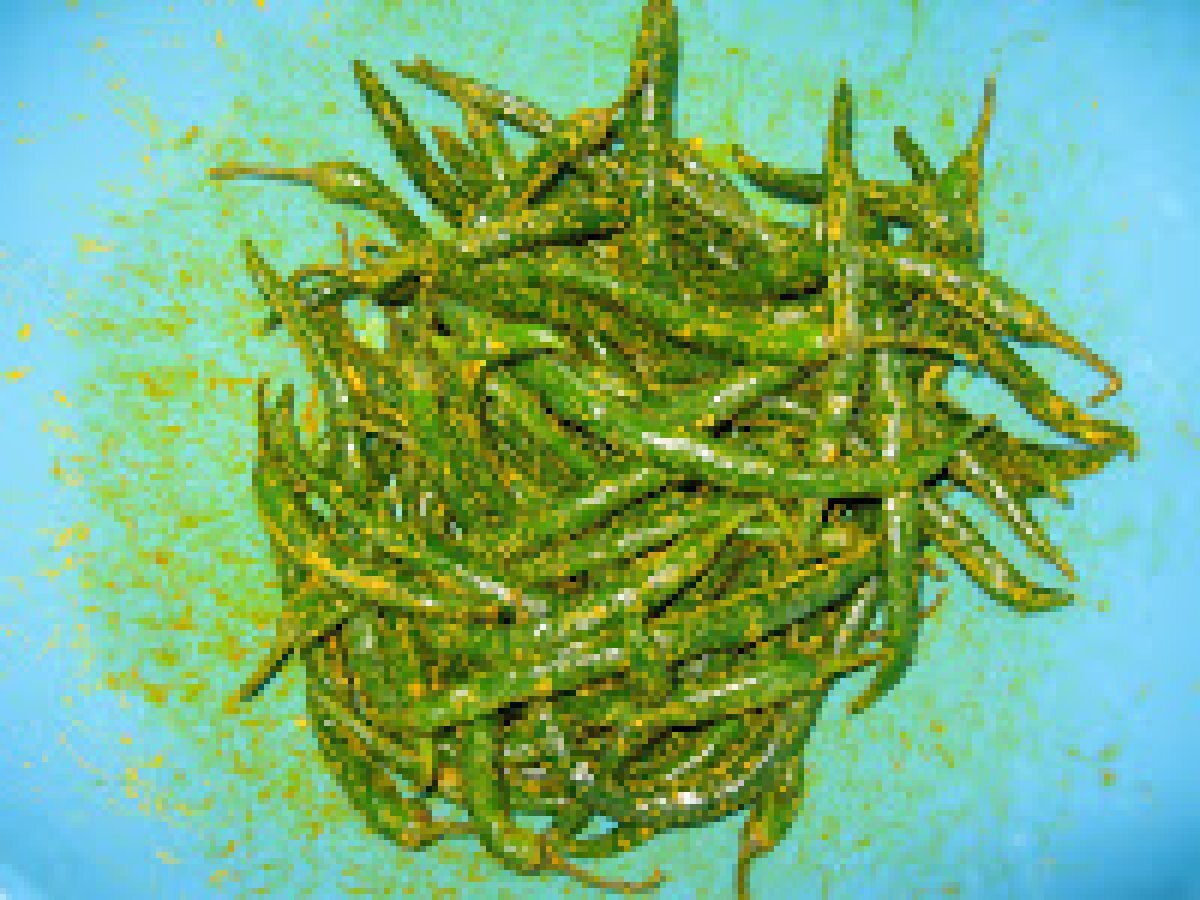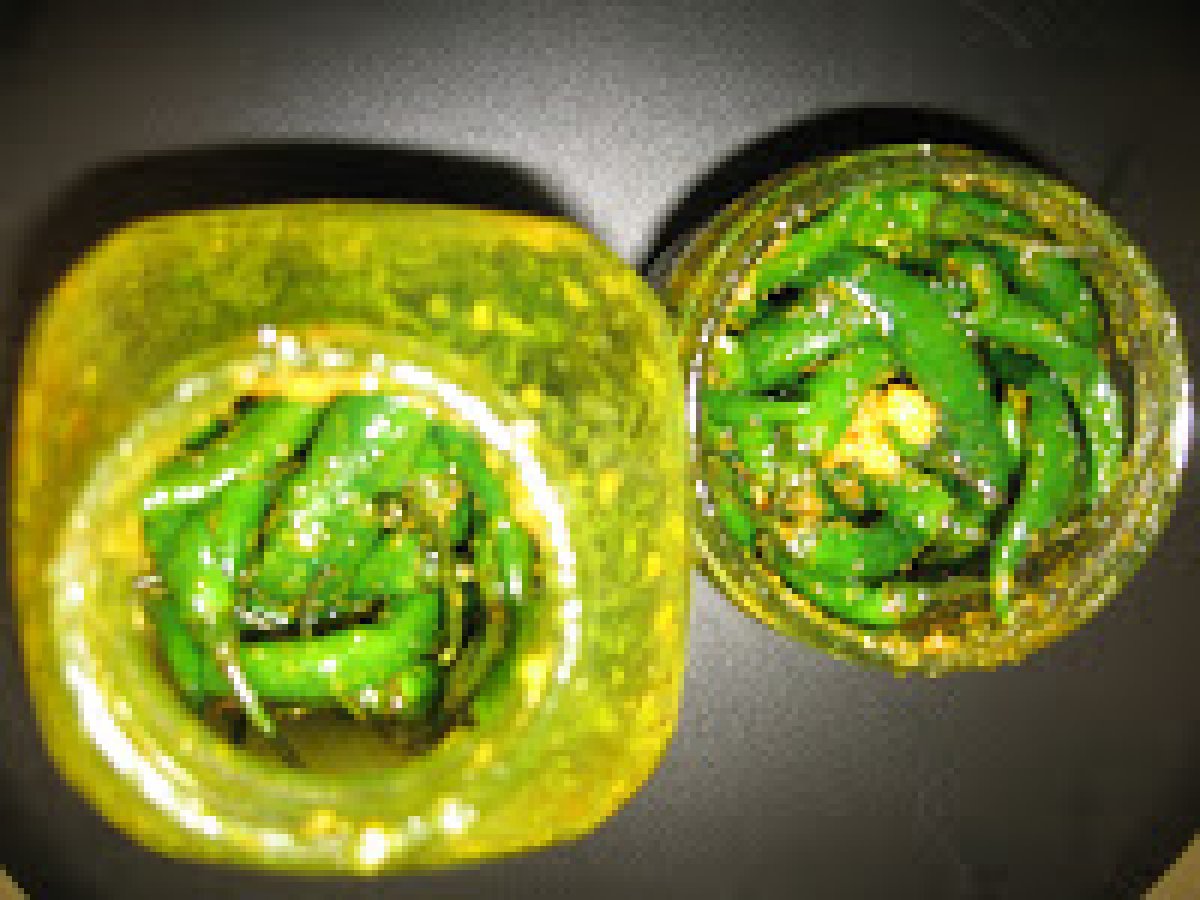 Questions:
You may like
Recipes