Oh my basil chicken
Oh my basil chicken
This dish Takes no time to prepare yet the flavor and intensity are simply amazing .
Preparation
Prepare the ingredients as instructed. Leave the fresh basil leaves whole. Heat a wok until its surface is smoking hot. Swirl in the oil to coat the wok surface.
Wait a few seconds for the oil to heat, then stir in the garlic, followed a few seconds later with the onion. Stir another 15 to 20 seconds before adding the chicken.
Stir-fry 1 to 2 minutes, or until most of the chicken has changed color on the outside and is no longer pink. Toss in the chillies. Sprinkle black soy sauce over the mixture and stir-fry for another 15 to 20 seconds.
Season to taste with fish sauce, then stir in the fresh basil. Toss well. Stir-fry another 1/2 to 1 minute, or until the basil is wilted and the chicken cooked through.
Sprinkle with pepper. Stir and transfer to a serving dish, or spoon directly over individual plates of plain steamed rice.
Photos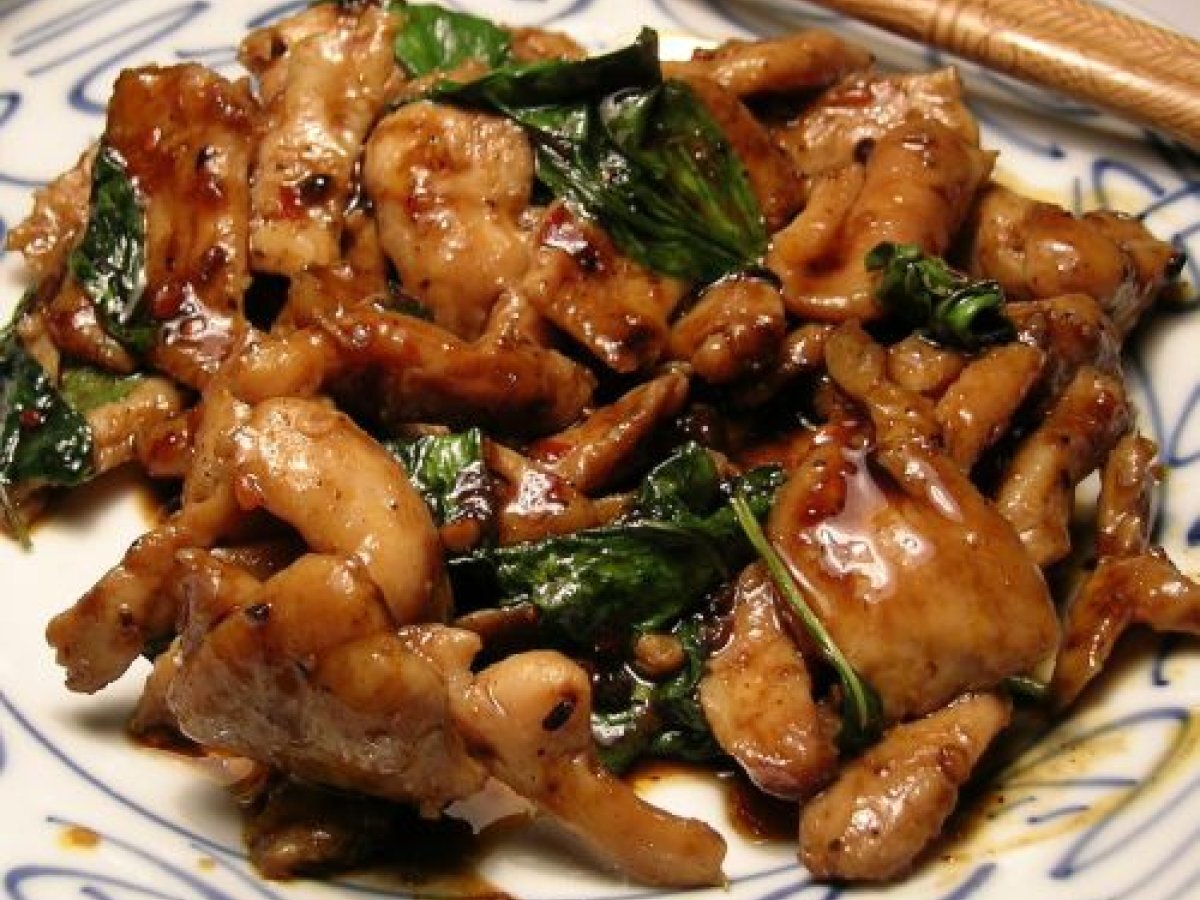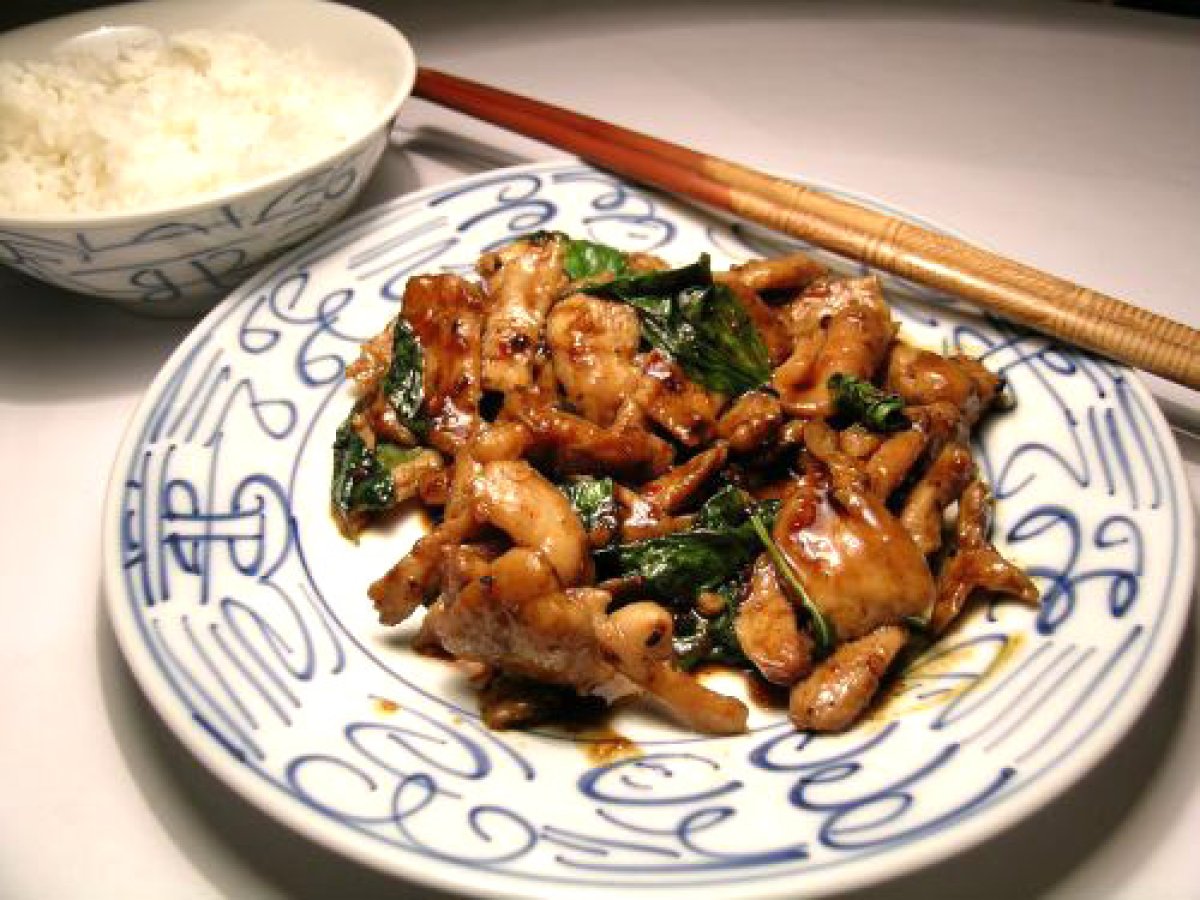 Questions:
You may like
Recipes