Peas and paneer kadhi (indian yogurt soup)
Preparation
In a blender mix the yogurt, chickpea flour, water, garlic, ginger and chillies. Blend until smooth. Set aside.
Heat the ghee in a large, wide pan and add the mustard seeds, cumin seeds, cloves, curry leaves, cardamom pods, cinnamon, onions and asafoetida. Temper for a few seconds.
Quickly add the yogurt mixtures and heat on a medium flame. (TIP: This is the most crucial part of the recipe which requires you to KEEP STIRRING no matter what! The chickpea flour stabilizes the yogurt to a certain extent but if the heat is not distributed evenly then the mixture will most certainly curdle? yuck).
Therefore, constant stirring until the mixture reaches boiling point is vital. At this point add the salt, sugar and turmeric. When it has reached boiling point it is okay to stop stirring but ensure it is on a low flame while you fry the paneer.
Heat enough oil to fry the paneer in a wok, add the paneer and allow to lightly brown. Remove from the wok and drain the paneer on kitchen paper to remove any excess oil.
Add the peas and paneer to the kadhi and allow to boil again for two minutes.
Garnish with chopped coriander and enjoy!
Photos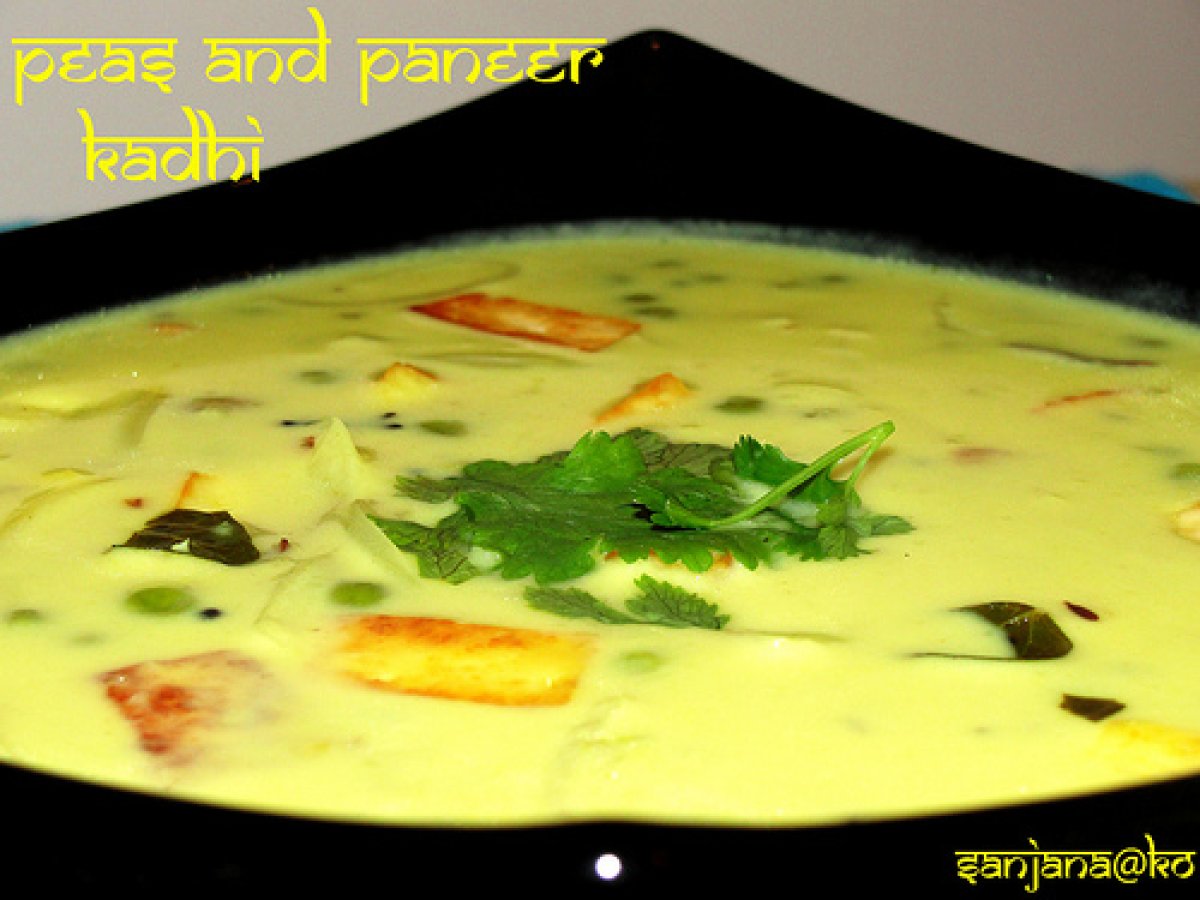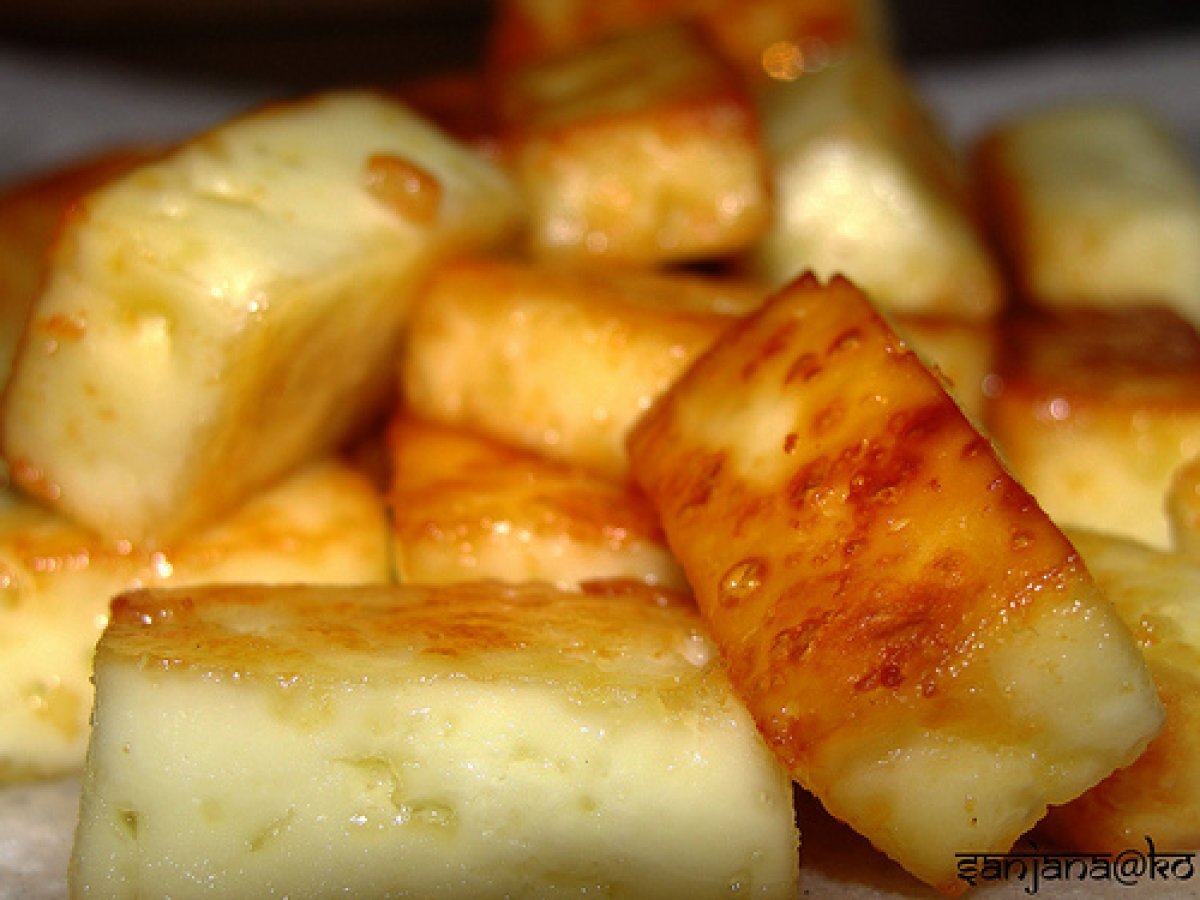 Questions:
You may like
Recipes
Related articles