Pizza gaina, an easter tradition
Preparation
Preheat oven to 350 degrees. Have a large baking dish ready. Do not grease.
First prepare the dough:
In a large bowl, mix together 3 cups of flour and 1/2 teaspoon of salt. Add 1/2 cup of shortening. Mix with the dough hook attachment of your mixer. (If you do not have a dough hook attachment, you can cut the shortening into the flour with two knives or a pastry cutter.) Add one egg. Mix. Add ice water. Mix until a dough ball forms. Cut the dough into two sections. Roll out one of the sections onto a floured surface until it is the shape of the baking dish you are using. Place dough in baking dish. Set the other section of dough aside until you are ready to place it on top of your filling.
For the filling:
In a large bowl, mix together the ricotta, two eggs, mozzarella, parmesan, pepperoni and salami, and pepper. Mix well. Pour the filling into the prepared pan. Roll out the other section of your dough to fit the top of the pan. Beat an egg in a bowl and brush the edges of the dough that is in the prepared pan. Lay the dough over your filling and press together edges of the dough. Brush the top of the dough with the beaten egg. Bake in the oven at 350 degrees for 1-1 1/2 hours until crust is golden brown. Let cool. Refridgerate until ready to serve.
Serve cold or room temperature. Cut into squares to serve.
Photos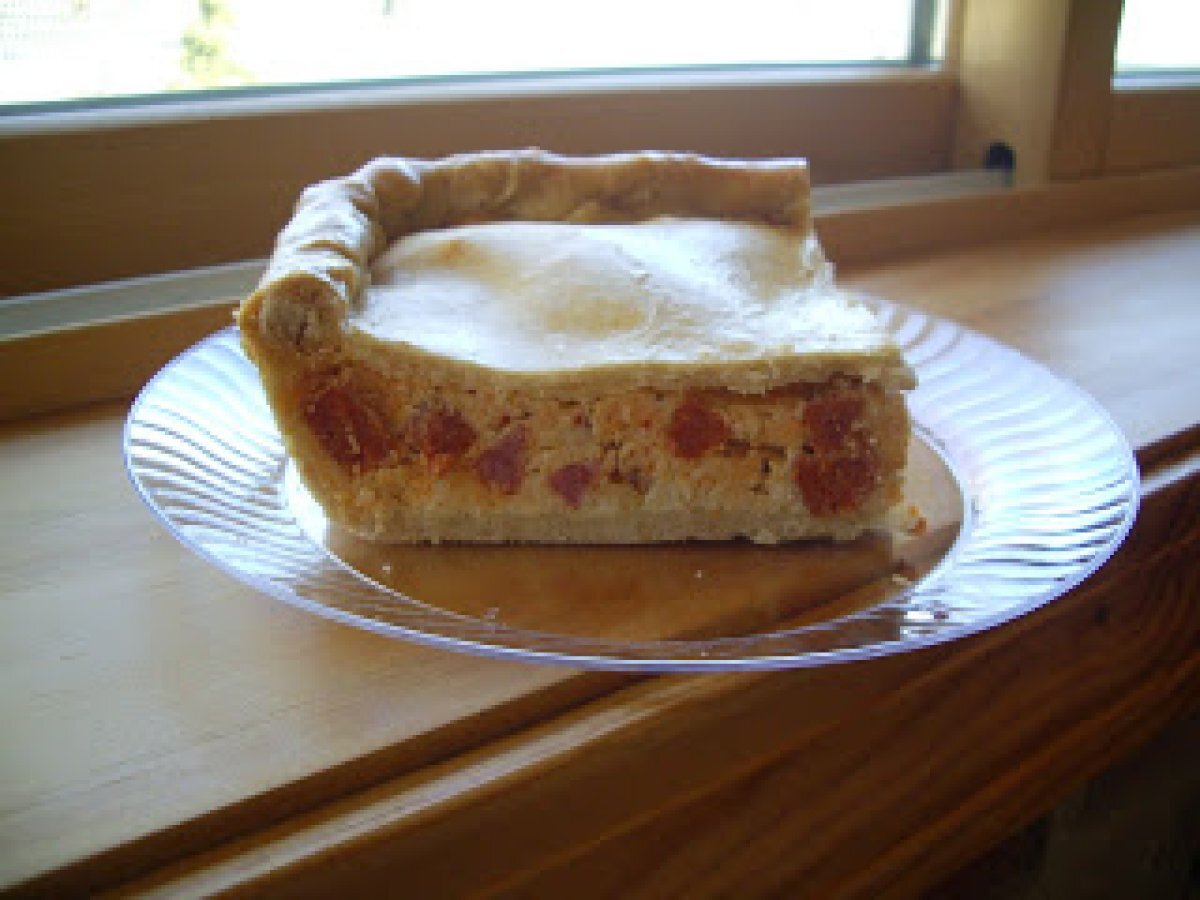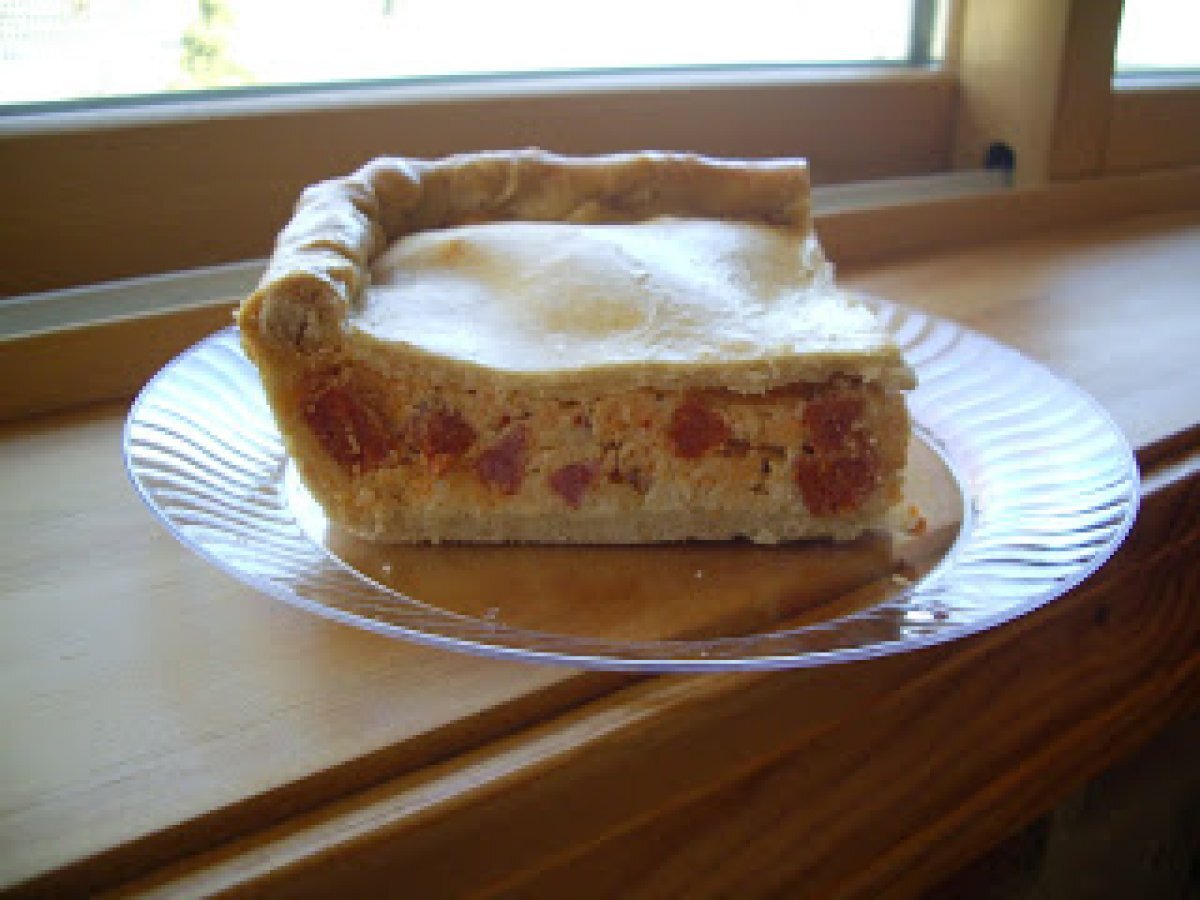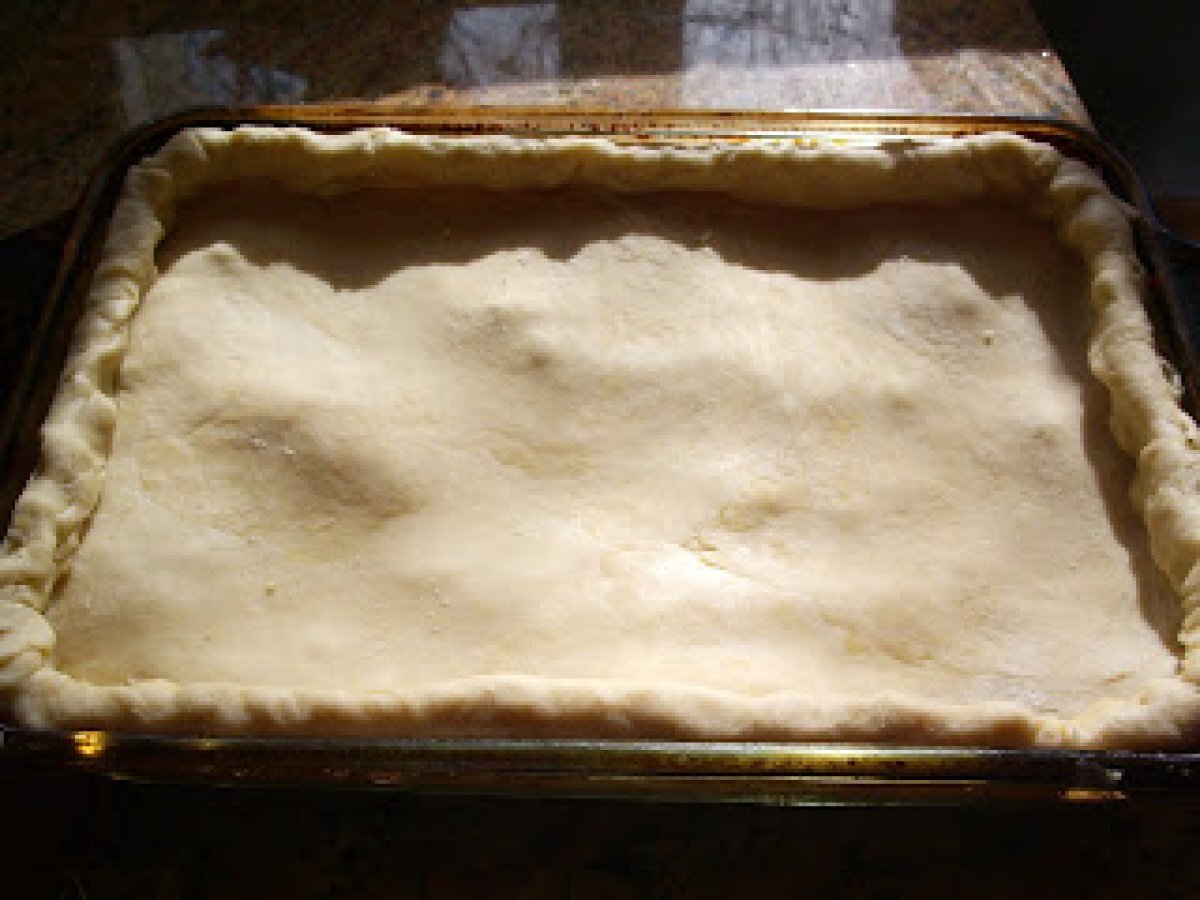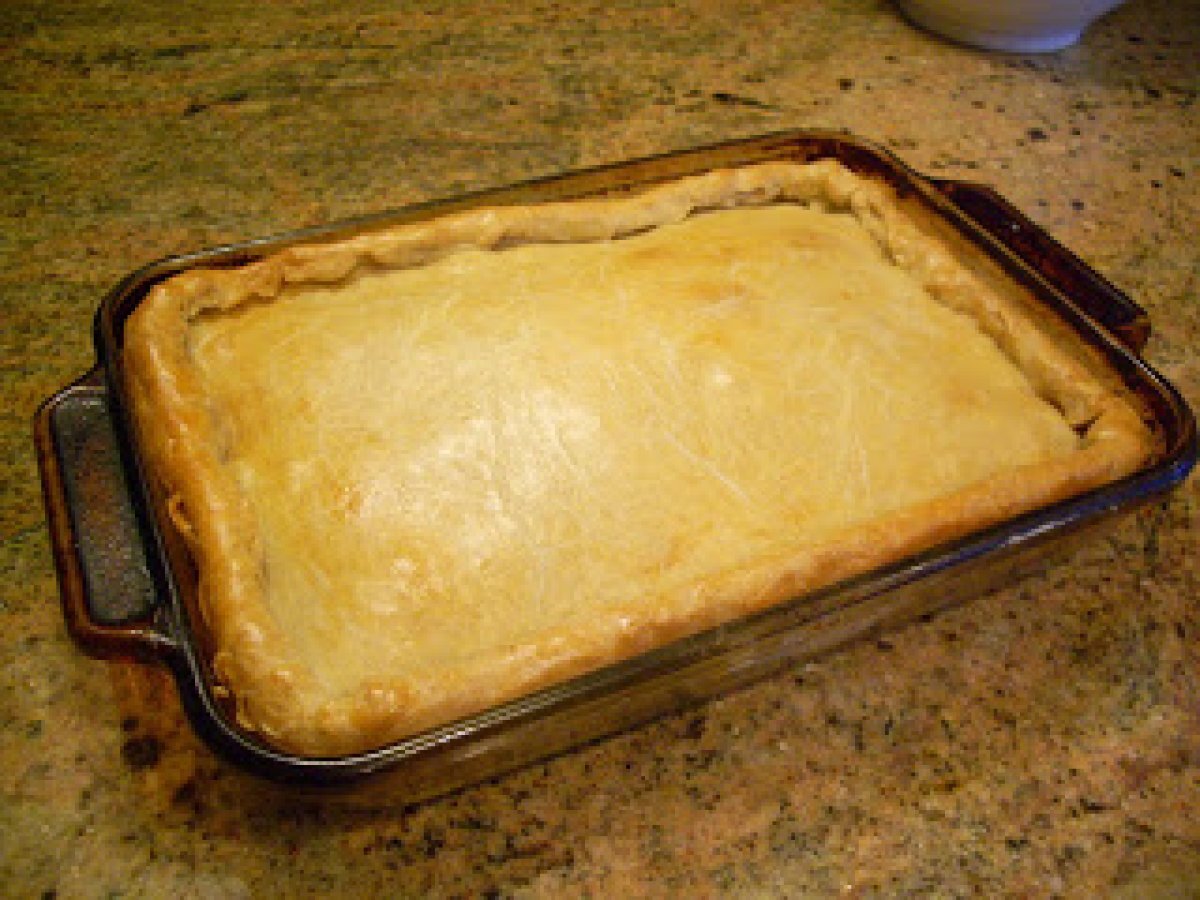 Questions:
Related recipes
Recipes