Pork tenderloin medallions in lemon-mustard sauce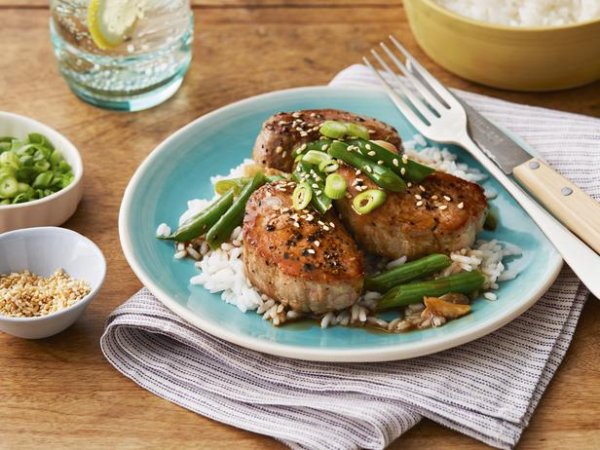 Preparation
Cut off any scrawny tail ends from the tenderloins. Slice each tenderloin into 6 equal rounds.
Pound the medallions with a meat mallet to about 1-inch thickness. In a small bowl, mix together the rub ingredients.
Coat the medallions with the rub. Allow to sit for a couple of hours to deepen the flavor, if desired.
Let sit uncovered at room temperature while the grill heats to medium high heat.
To make the sauce, melt the butter in a skillet over medium heat. Add the shallots and cook until soft and beginning to color, about 5 minutes. Stir in the chicken broth and mustard, and continue cooking until reduced by about one half. Stir in the lemon juice, parsley and salt to taste. Keep the sauce warm over low heat.
Transfer the pork medallions to the grill. Grill, turning once, until cooked through and tender. If any of the medallions begin to look dry drizzle with a bit of the sauce.
To serve, place medallions on plates and top with a couple of spoonfuls of the sauce.
You may like
Recipes