Sauted shrimps with saluyot (jute leaves)
Sauted Shrimps with Saluyot (Jute Leaves)
Very simple and easy-to-cook. Saluyot (Corchurus Olitorius or jute leaves), having antioxidant properties and being highly nutritious, makes this a healthy dish.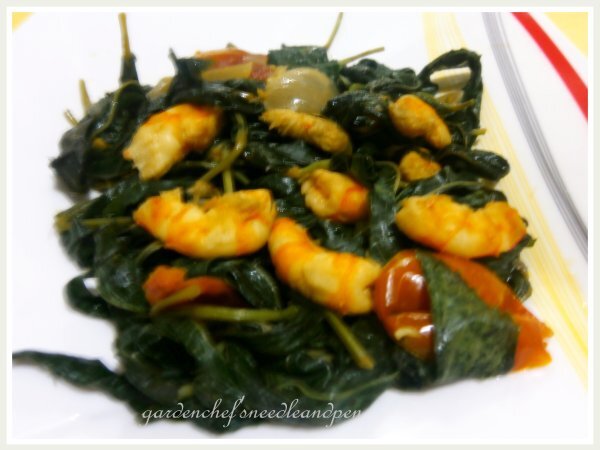 Preparation
Spray oil in stainless pan. Saute garlic, onion, tomato and shrimps.
Add half of shrimp stock before mixing the saluyot leaves. Simmer for one minute.
Add more shrimp stock according to desired consistency.
Season with salt. Simmer until saluyot leaves are cooked.
Serve with fried or grilled fish or pork.
Questions:
You may like
Recipes