Shepherd's pie - video recipe !
Shepherd's pie - video recipe !
The shepherd's pie, or cottage pie, has been created to use food leftovers. Full of flavors, you'll give a new youth to your leftovers with this recipe !
Ingredients
17 ounces of
minced meat
---
14 ounces of chopped
tomatoes
---
2
carrots
---
1 red
onion
---
10 ounces of
peas
---
2 garlic cloves
---
1 tsp of Provence herbs
---
1/2 tsp of cinnamon
---
1/2 tsp of nutmeg
---
0.5 ounce of Worcestershire sauce
---
1 ounce of olive oil
---
3 ounces milk
---
3 lbs potatoes
---
3 ounces butter
Preparation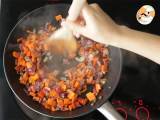 Step 1
In a hot pan, pour the olive oil, and cook chopped onion, carrots and garlic in it.
Step 2
Once cooked, add the minced meat, salt, pepper, cinnamon and nutmeg, and cook it.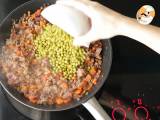 Step 3
Add tomatoes, Worcestershire sauce, and cook for a few minutes. Then, add the peas, and cook for a few minutes as well.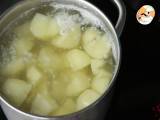 Step 4
In a big pot full of boiling salted water, put the potatoes, peeled and cut in four. Cook for 10 to 15 minutes.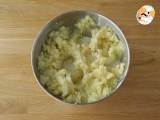 Step 5
Once cooked, mash them. Add salt, pepper, the milk, and mix well. Then finally, add the butter, and mix.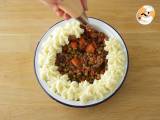 Step 6
Serve the meat in a dish, then cover it with purée. You can use a pastry bag to apply it easily and nicely.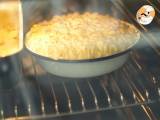 Step 7
Bake on grill mode for 15 minutes at 390°F (200°C)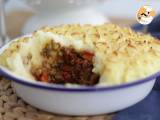 Step 8
There you go !
---
---
Related recipes
Recipes
Related articles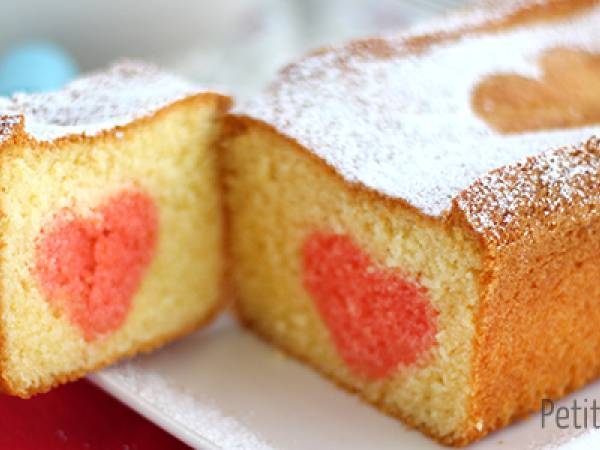 10 recipe ideas you should cook for your Valentine this year