Shredded turkey in gravy sandwiches (crock pot)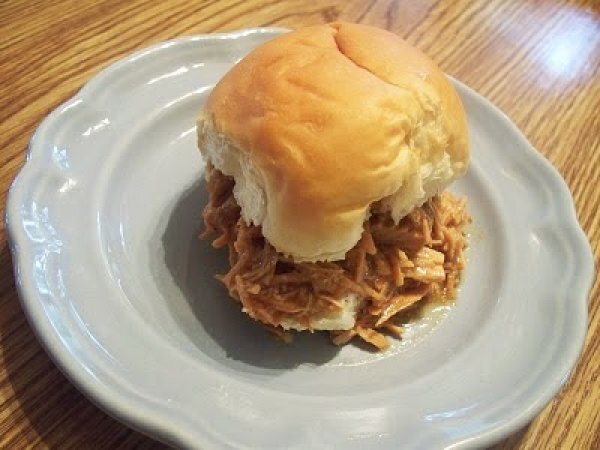 Preparation
Follow the directions on the back of the bag, for cooking in the crock pot. Remove frozen turkey from outer bag and place the packet of gravy in the refrigerator while the turkey cooks.
Cut three 1/2-inch slits in the top of the bag, and place in the crock pot, making sure the pop-up timer is upright, on the top of the turkey.
Cover the crock pot and cook on HIGH for 4 to 4 1/2 hours. Then remove the turkey from the bag and put back in the crock pot.
Combine the chicken broth, Lipton Onion Soup mix, and the gravy packet and pour over the turkey. Cover the crock pot and now cook it on LOW, for 7-8 hours, or overnight.
Check it after 7 hours. It should be tender enough, but if not, cook another hour. You don't want to dry it out, though. When done cooking, remove the turkey to a cutting board or platter and shred the meat.
Stir the gravy well, and return meat to the gravy. At this point, you can refrigerate the meat until ready to serve. Just reheat the meat and serve on sandwich buns.
Questions:
You may like
Recipes