Soy braised pork ribs (recipe)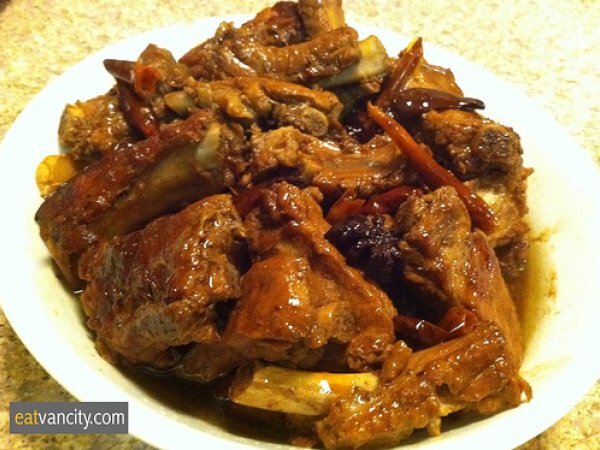 Preparation
Heat oil to medium-high in a pressure cooker and brown pork ribs all over in batches. Do not rush this step and let them get nice and golden.
Add ginger and dried chillies and continue to cook for 1-2 minutes till ginger is fragrant.
Add light and dark soy sauce, star anise, cinnamon and water. Bring to a boil and throw on the lid.
Allow to cook for 8-10 minutes at full whistle. Remove from heat and allow the pressure to drop.
Serve with white rice.
Related recipes
Recipes