Vegetarian magiritsa
Vegetarian Magiritsa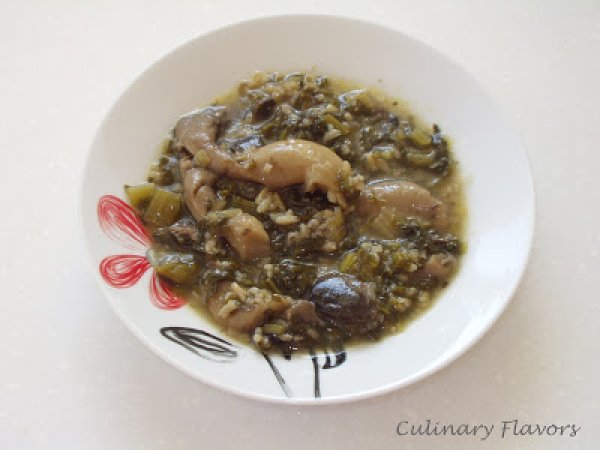 Preparation
Take a big pot put the olive oil and heat on medium to high heat. Sauté the onions for 5 minutes. Throw the rice and coat it with the oil.
Add the lettuce and the endives and sauté them until they lose 2/3 of their volume. Throw the mushrooms sauté for a couple of minutes and then add the wine and broth.
Salt and pepper, add the dill, cover and simmer at low heat for 45 minutes. At this point the recipe adds avgolemono.
Avgolemono basically is a sauce made of 2 eggs and one lemon. Take the 2 eggs and whisk them. Add the juice of one lemon.
When everything has been incorporated, we throw the avgolemono in the pot and we move it, so as for the avgolemono to go everywhere.
Questions:
You may like
Recipes