Wasabi chicken & shrimp with roasted peanuts
Preparation
Preheat oven to 375 degrees. Meanwhile, place the chicken and shrimp into separate zip lock bags. Add enough wasabi sauce to each bag to completely cover the chicken and shrimp. Let marinate for at least 3o minutes.
While the meat is marinating, place the peanuts in a single layer on a greased baking sheet . Place the sheet into the pre-heated oven and roast the peanuts for about 5 minutes, or until they are golden brown and fragrant. Be sure to watch them closely, so they don't burn.
Now, heat a medium skillet or dutch oven over medium heat. Add a few tablespoons of the olive oil. Next, add the chicken and saute until cooked through. Remove the chicken from the pan and place on a plate near by.
At this point, you may have to wash your pan if the wasabi sauce has started to burn on the bottom. Into the clean pan, add a few additional tablespoons of olive oil, and then add the marinated shrimp.
Cook for 2-3 minutes on each side until cooked through, and remove the shrimp to the same plate as the chicken. If necessary, wash your pan one more time to remove any burned bits of wasabi sauce. To the clean pan, add more olive oil.
Add the bell pepper and onion. Season with salt and freshly ground black pepper. Saute for 4-5 minutes, or until the vegetables are tender. Once the veggies are nice and tender, add the chicken and shrimp back to the pan.
If desired, add a little more wasabi sauce, to suit your taste. Add the roasted peanuts. Give the mixture a good stir, and cook until the chicken and shrimp are hot again. Serve immediately.
Photos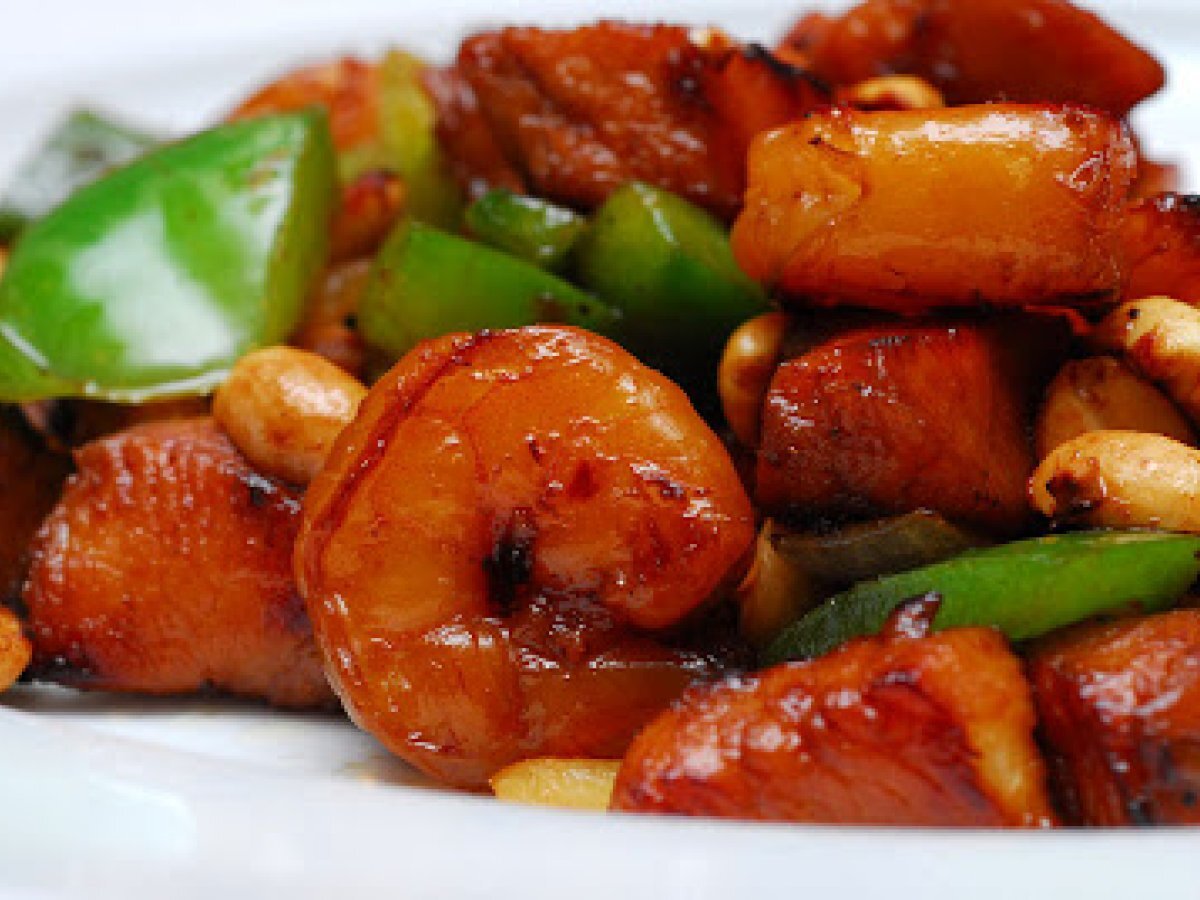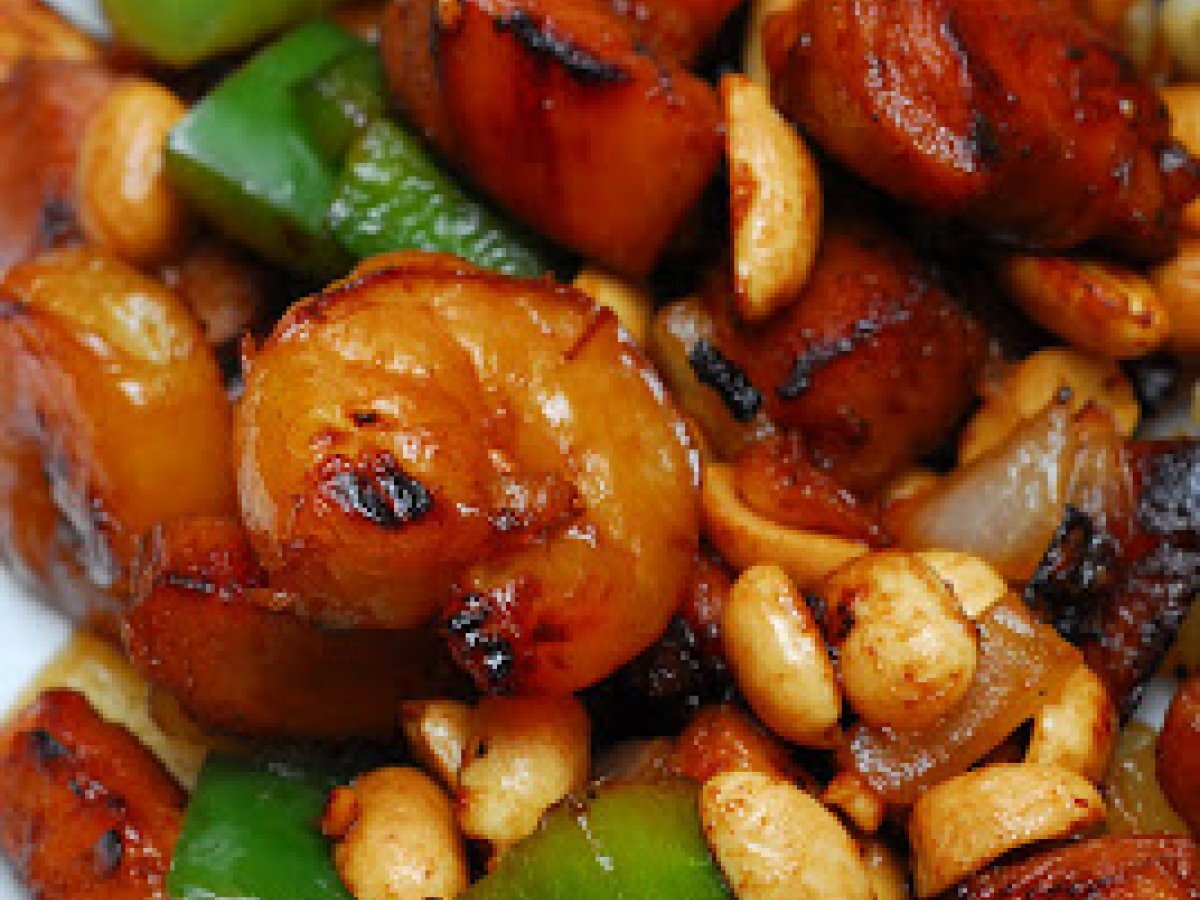 Questions:
Related recipes
Recipes