Bak kwa ~ bbq sweetmeat sandwich loaf
Preparation
Mix sifted flour, salt, yeast and sugar with the dough hook for a short while till well mixed.
Add in milk, beat for a second, then mix in the butter and continue to beat till dough is smooth and leaves the sides of the bowl.
Remove dough hook, cover the bowl with a damp cloth, let prove for an hour or till double in size in a warm place.
Punch dough to release air, knead for a few minutes till smooth. Divide dough into 2 portions.
Subdivide each portion into 8 small pieces, totalling 16 small pieces of dough. Shape each piece into a flat round, roll out about 3 inch diameter, apply a thin layer of oil on 8 pieces of dough.
Place the sweetmeat and sandwhich together with a plain round piece of dough. Arrange them into a lightly greased 8" x 4" dish, standing on their sides close together.
Cover with a damp cloth and let rise for 40 minutes. Brush top of loaf with beaten egg glaze, sprinkle on black sesame seeds.
Bake in a preheated oven 180 degC for 20 to 25 minutes. or till golden brown.
Let cool in dish for 5 minutes. before removing and letting it cool completely on a wire rack.
Photos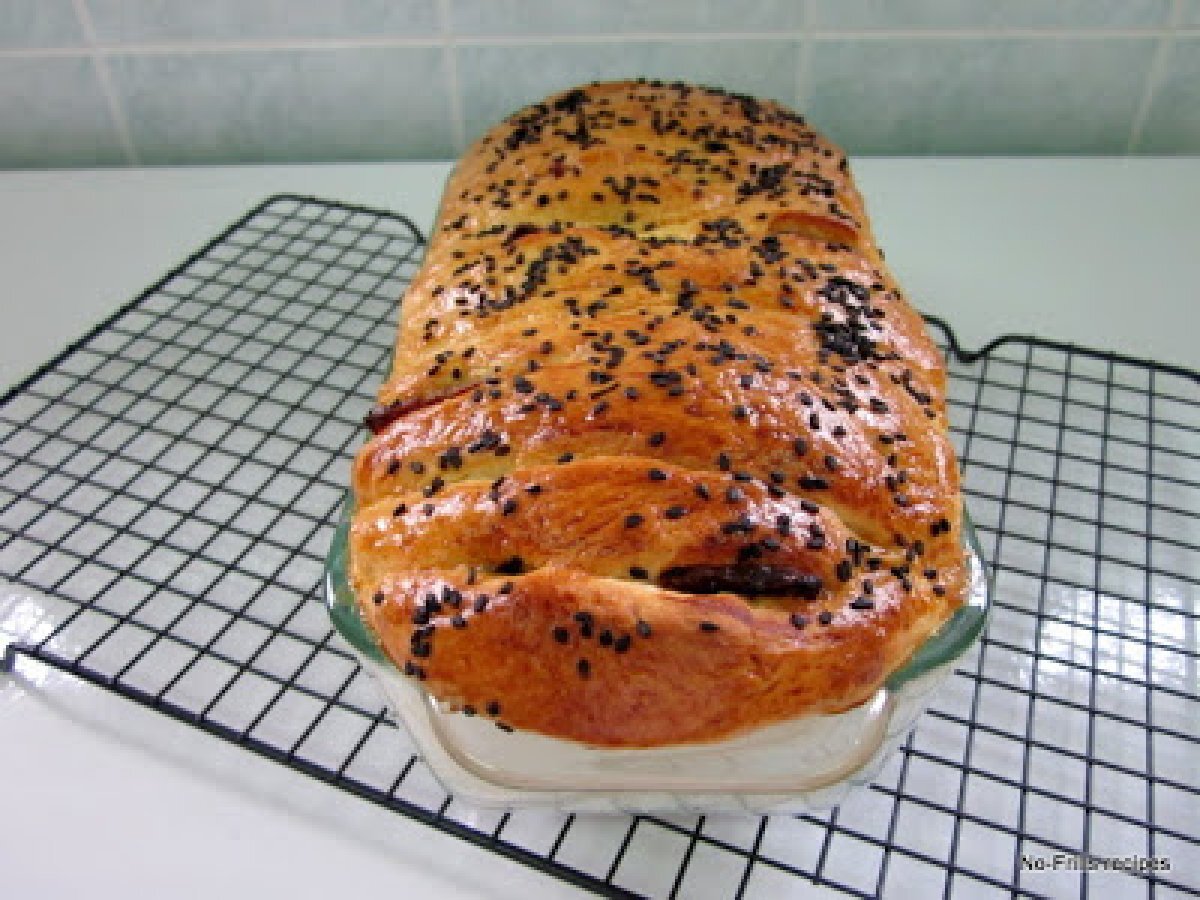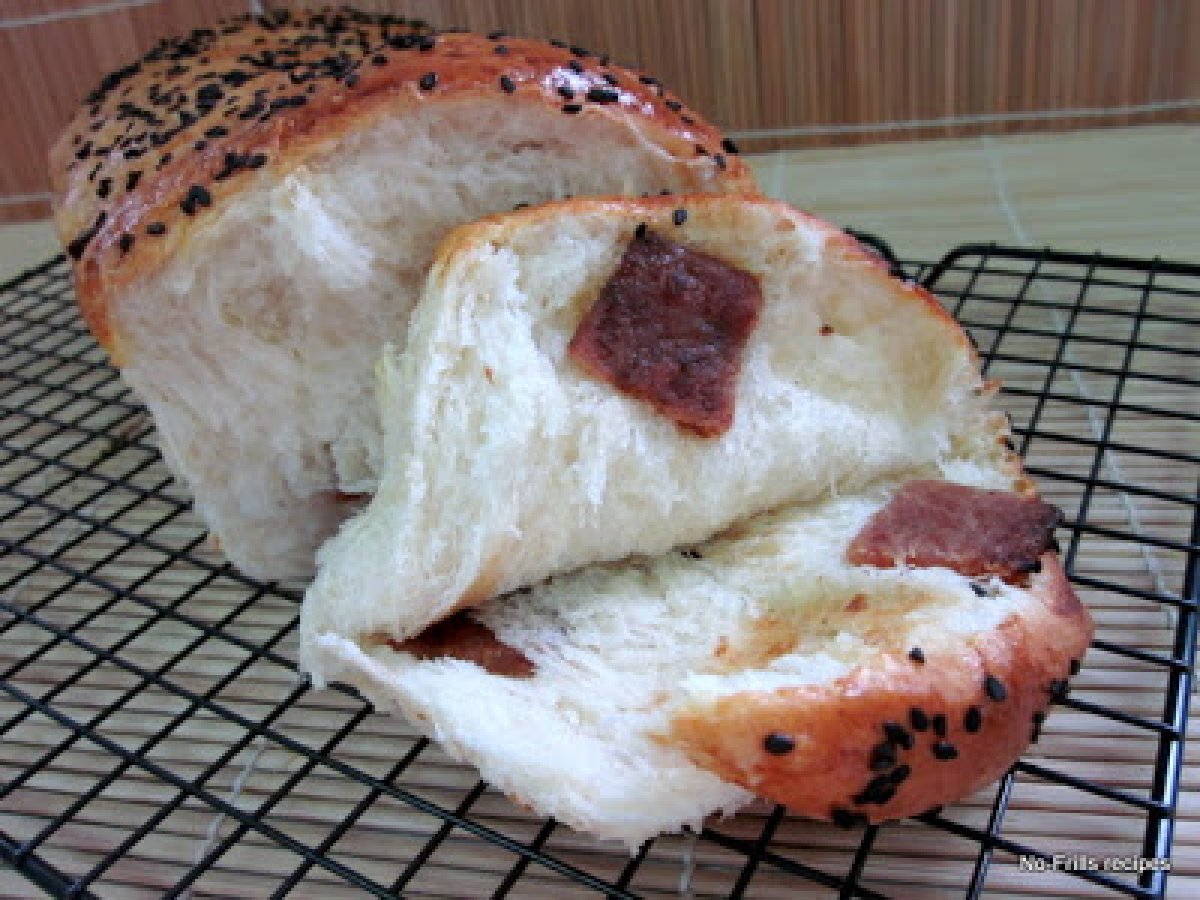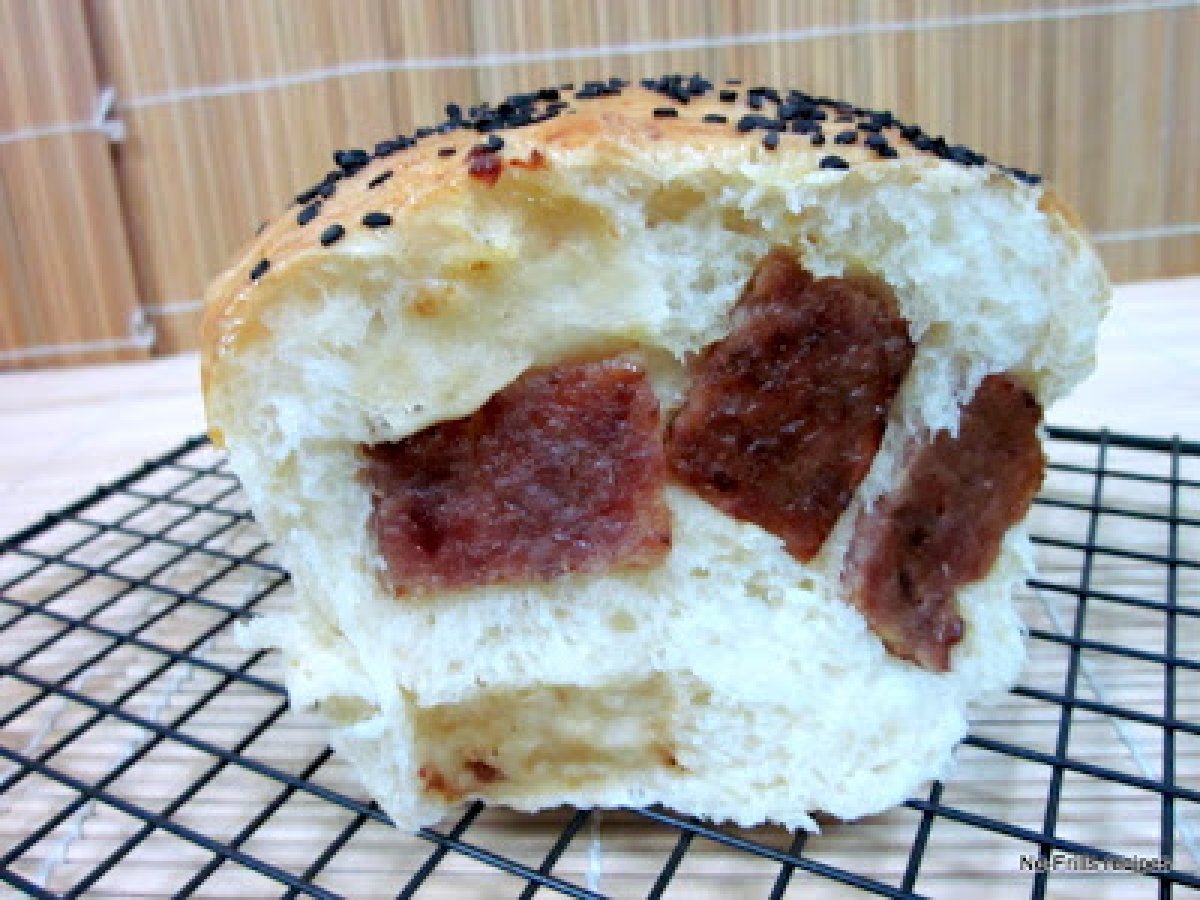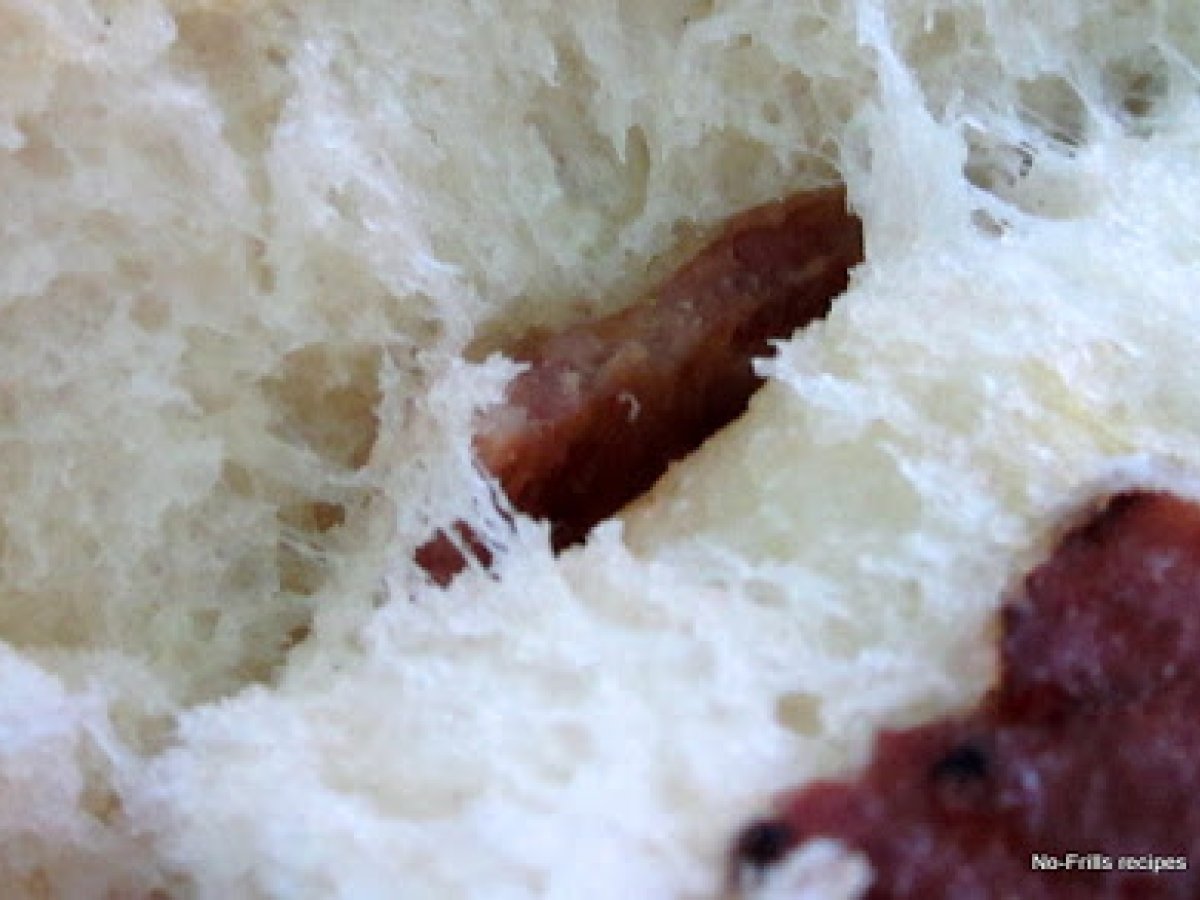 Questions:
Related recipes
Recipes