Baked pumpkin and chickpeas, rosemary and feta cheese
Baked pumpkin and chickpeas, rosemary and feta cheese
A simple way to prepare baked pumpkin. You will get a melting texture perfect to eat with meat or fish, or alone. With crunchy chickpeas and melting feta cheese to create the perfect combo !
Preparation
Cut the pumpkin in half and empty it. Wash the seeds and drain them, then mix them with a tablespoon of olive oil. Set aside.

Preheat the oven to 370°F (190°C).
When the pumpkin is empty, cut slices.

Mix the slices with 3 tablespoon olive oil and put them on a baking sheet.

Mix the cooked chickpeas with one tablespoon olive oil and sprinkle them on the baking sheet. Add the pumpkin seeds and the rosemary branches. You can make to baking trays with this quantity.

Bake 30 to 35 min at 370°F (190°C) and that's it !
Observations:
You can bake the pumpkin seeds aside and then put them in a bowl to make appetizers !
Photos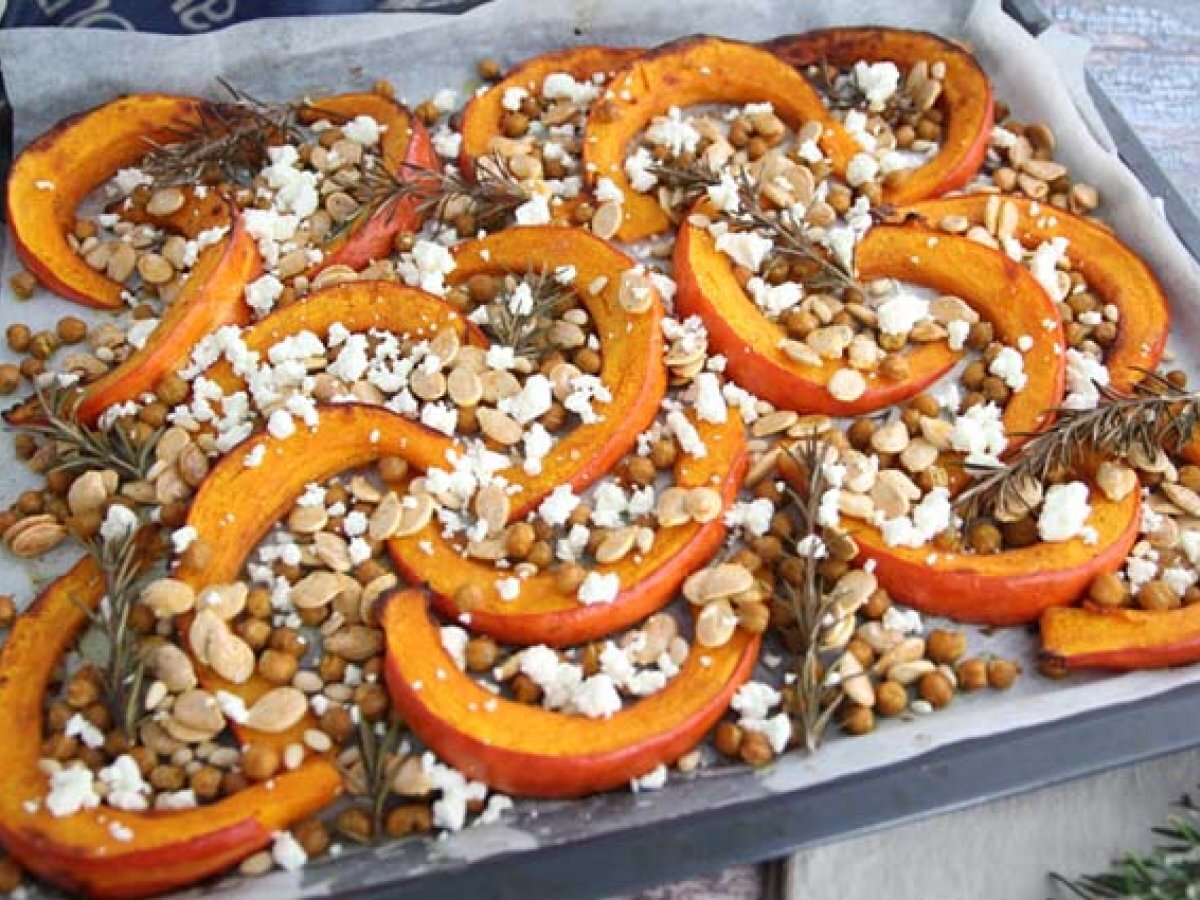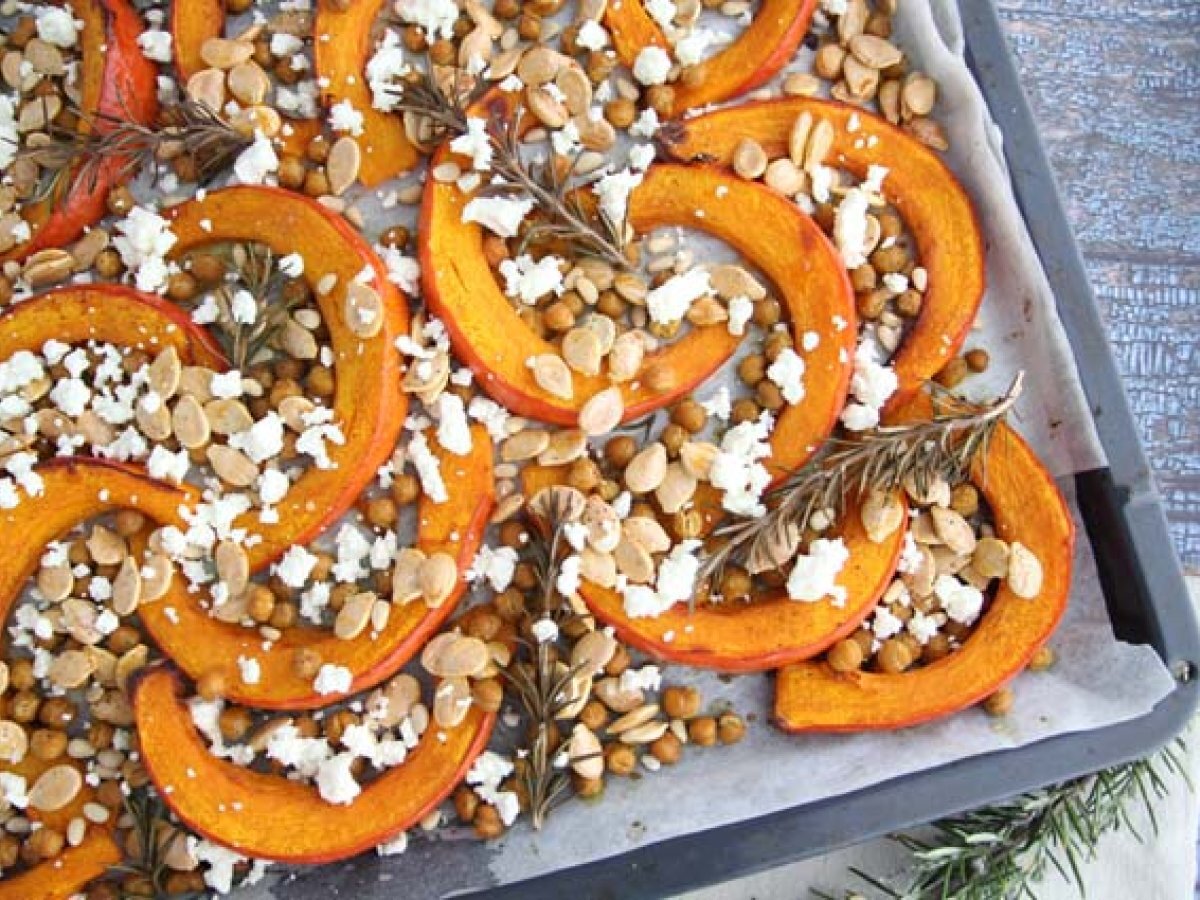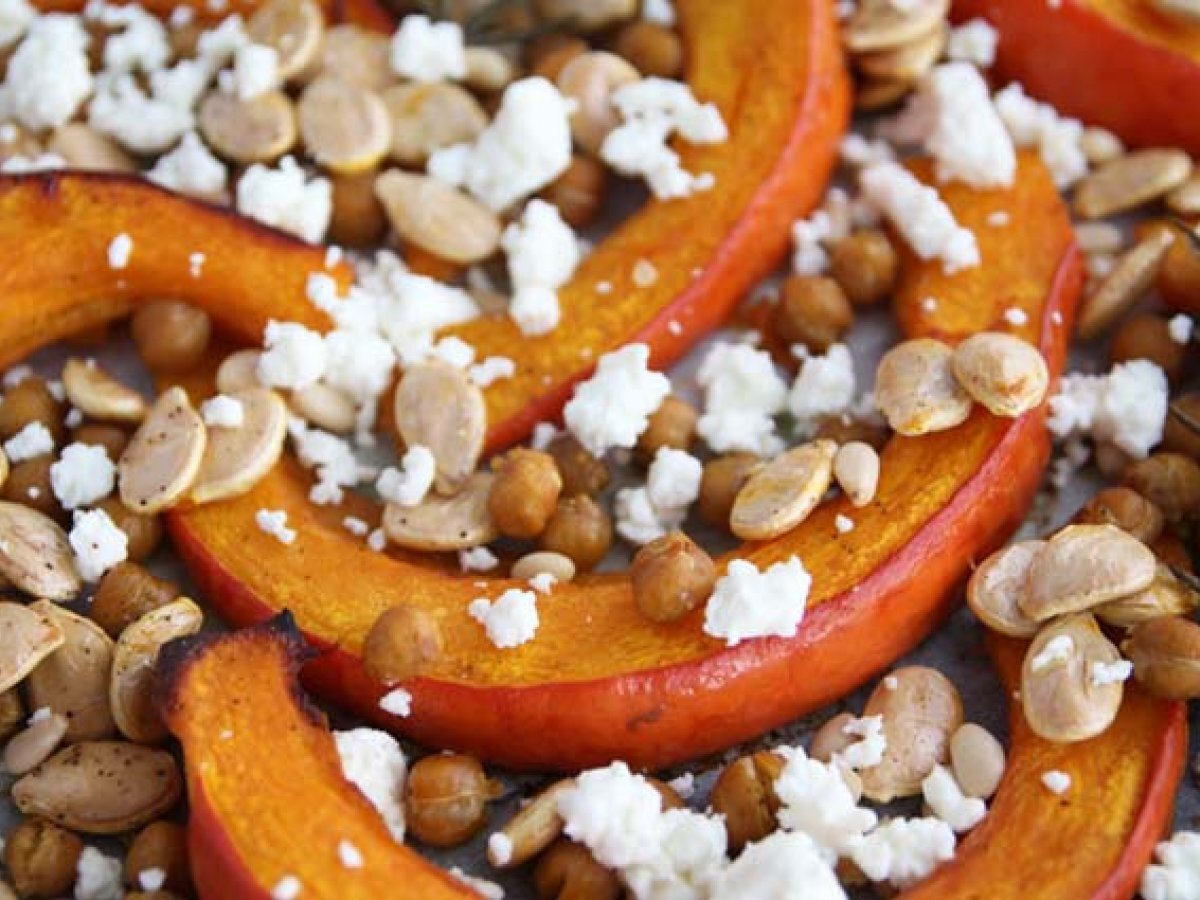 Questions:
Related recipes
Recipes