Cannoli cakes and nigella lawson's chocolate banana cake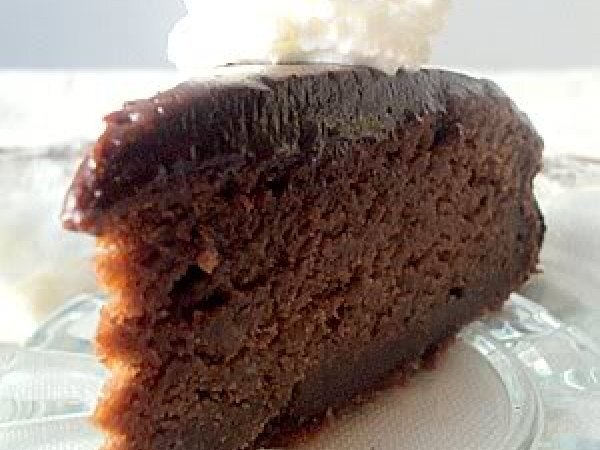 Preparation
Cannoli Cakes:
Preheat oven to 350°F. Arrange 12 mini paper brioche pans on a parchment lined baking sheet, and spritz the pans with cooking spray. If you are not using paper brioche pans, you may use a 12 cup muffin tin.
Beat the eggs, sugar and salt on medium high speed for 5 minutes until thick. Gently fold in the melted, cooled butter and flour until no lumps remain. Divide the batter evenly among the pans.
Bake for 15-18 minutes until lightly golden brown on the edges and a cake tester inserted into the center comes out clean.
Remove from the oven, cool completely. If using a muffin tin, remove the cakes to a wire rack to cool, don't leave them in the pan as they will steam and get soggy.
Gently brush each cake with some of the orange liqueur and repeat until all liqueur is used up. Set the cakes aside while you prepare the filling.
Combine the ricotta, sugar, vanilla and salt in a medium mixing bowl until smooth. Fold in the whipped cream, mini chocolate chips and chopped pistachios until evenly incorporated.
Using a cookie or muffin scoop or large spoon, evenly divide the ricotta filling over the 12 cakes. Place on a tray and refrigerate for 20-30 minutes before serving. Store leftovers in the fridge for up to 3 days.
For cake:
Heat oven to 325 degrees. Oil or spray a 9-inch springform cake pan and set aside. In a large saucepan over low heat, melt butter with olive oil. Remove pan from heat.
Add flour, baking powder, baking soda, cocoa and sugar. Mix well. Add sour cream and mashed banana, and whisk to combine. In a small bowl or pitcher, whisk together vanilla extract, eggs and salt. Add to saucepan and whisk until smooth. Pour into cake pan.
Bake until a cake tester inserted into center comes out clean, about 45 minutes. Allow cake to cool on a rack for about 15 minutes, then remove springform and allow cake to cool completely before icing.
In a medium saucepan, combine cream, chocolate and corn syrup. Place over low heat, stirring gently with a spatula to avoid creating air bubbles, until mixture is very smooth. Place cake on a stand or a plate and spread icing over it with spatula. Garnish immediately with yellow sprinkles, if using.
Questions:
You may like
Recipes
Related articles