Chewy scallion omelette pancake rolls
Preparation
Mix the eggs, scallion and salt in a bowl. Heat up some oil in a frying pan. Pour in some of the egg mixture and place a piece of pancake on top.
When the egg is cooked, turn over and roll up the pancake with the spatula. Dish it up on to a plate.
Cut it into sections and serve hot with your favourite dipping sauce and a bowl of tomato egg soup.
Photos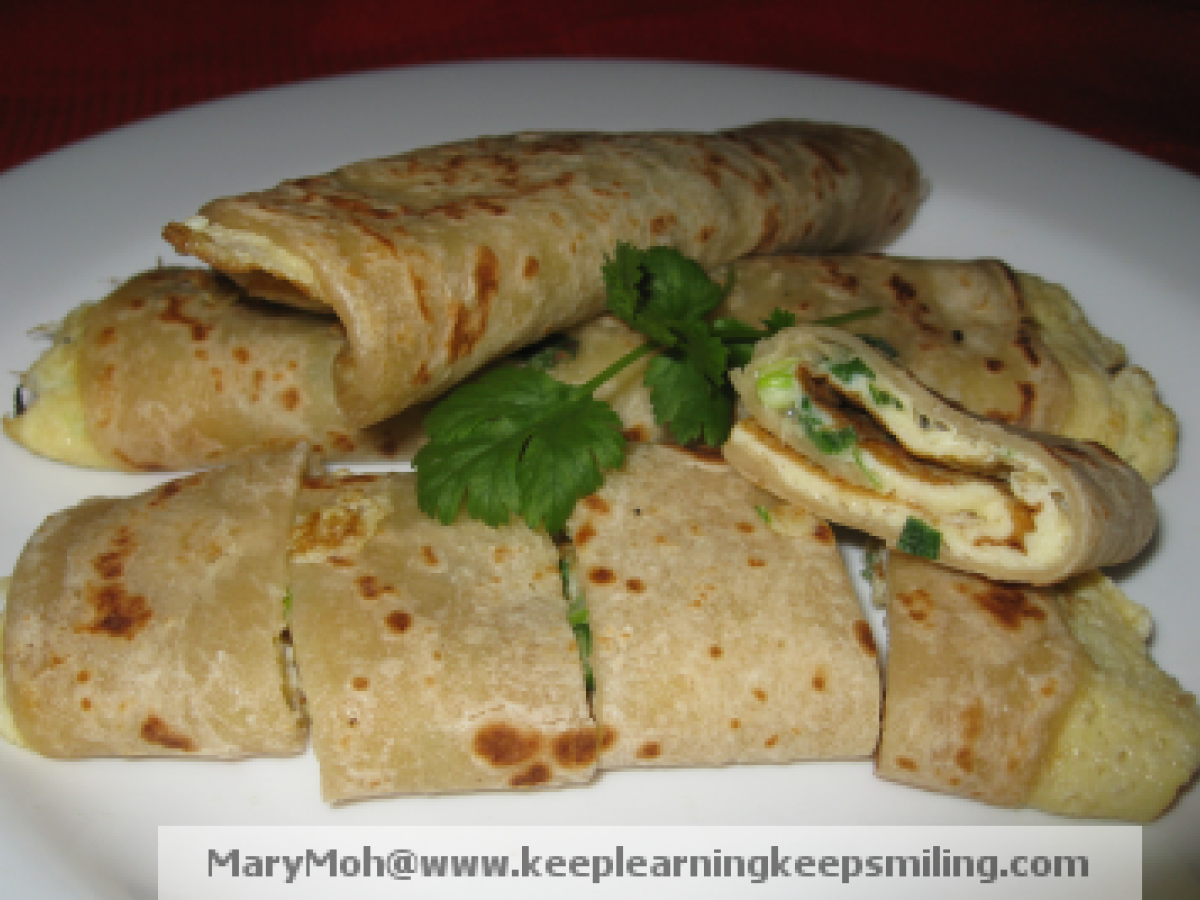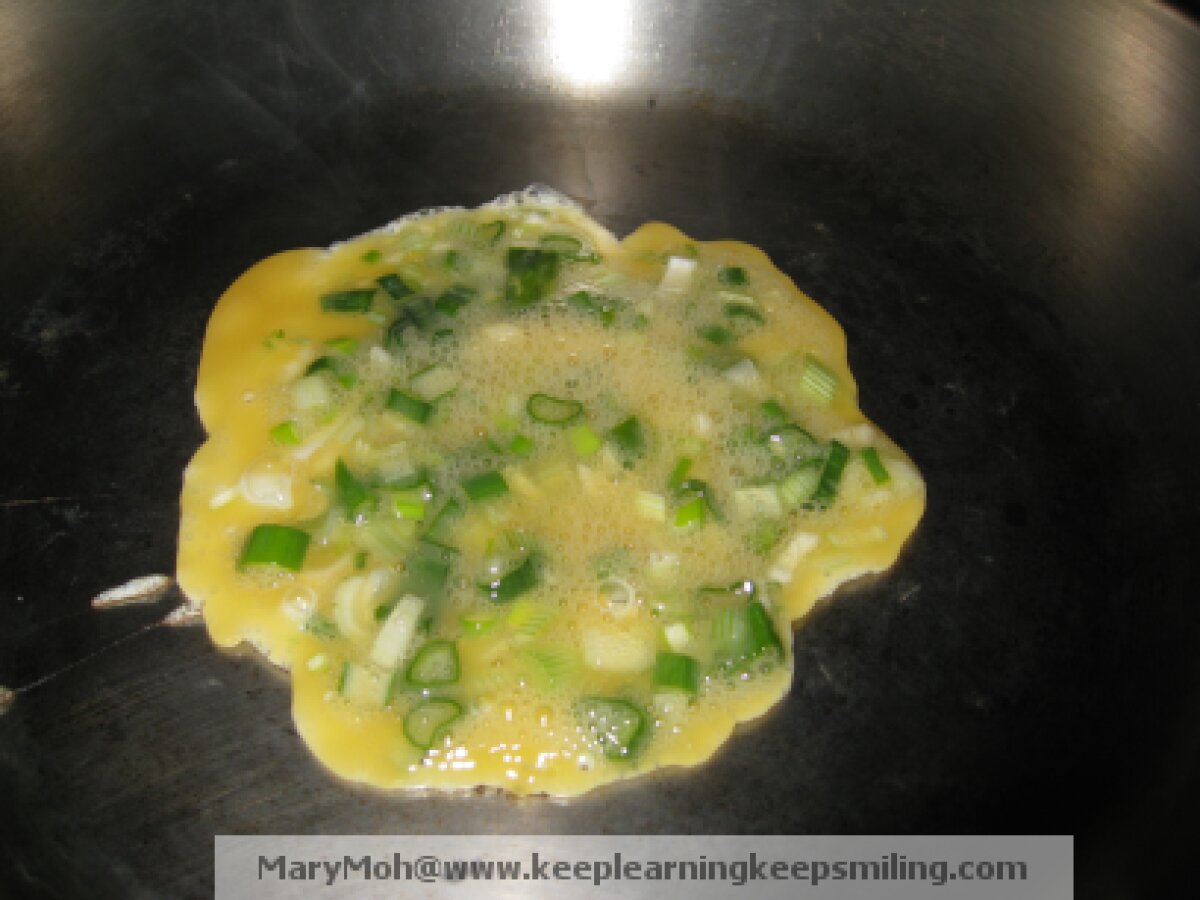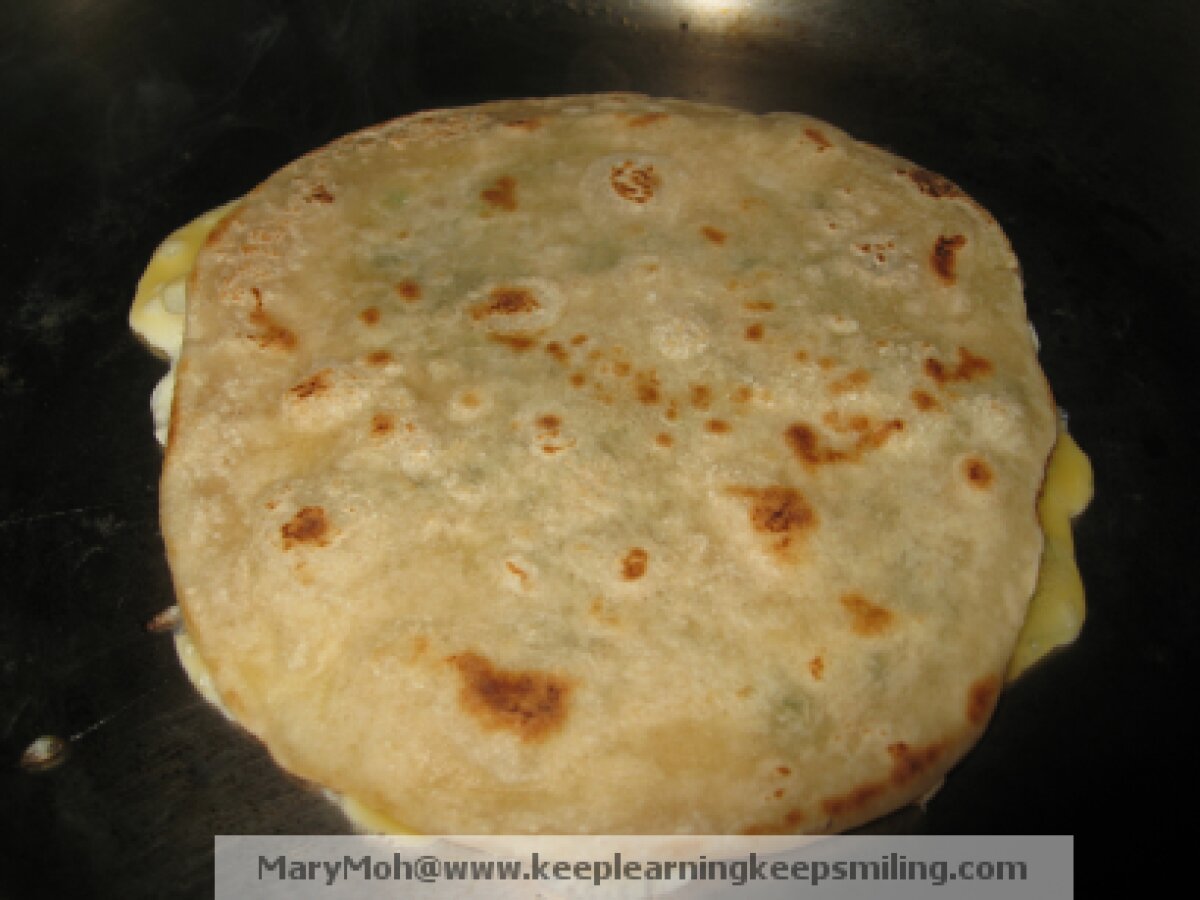 Questions:
Related recipes
Recipes