Eggless Black Grape Mousse
Preparation
For Cream base:
Cook the grapes in 1 1/4 cup of water and 2 teaspoon sugar for 10-15 minutes on low flame till the grapes are soft and cooked. Remove from flame and cool completely.
Blend the grapes in the blender and sieve the mixture in a sieve. Mix gelatin in 1/2 cup water and hear it on low flame till the gelatin melts. Add the gelatin to the above sieved grape mixture.
Beat the condensed milk and add it to the grape puree. Put it in a mould or in the container in which you want to set the mousse and keep it in the refrigerator till the mousse is semi-soft.
Blend the cream and mix it with the grape mixture. Keep it in the fridge till it sets well (around 3-4 hours).
For the Glaze:
Cook 1/2 cup grapes in 1/4 cup water with 2 table spoon sugar. Cook properly and cool down. Blend the cooked grapes in blender and sieve it. Dissolve the gelatine in double boiler or on very low flame till the gelatin melts completely. Keep aside. Mix the dissolved cornflour mixture into the sieved cornflour mixture. Cook the grape mixture on low flame till it is thick. Add the gelatin mixture and cook for 1 minute. Remove from fire and once it completely cooled, pour it over the creamy- mixture of mousse which was kept in the fridge to set.
Keep it for 2-3 hours in the fridge so that the glaze will set over the creamy mousse. Cut it into pieces and serve chilled. One needs to scoop it with a spoon while serving it.
Photos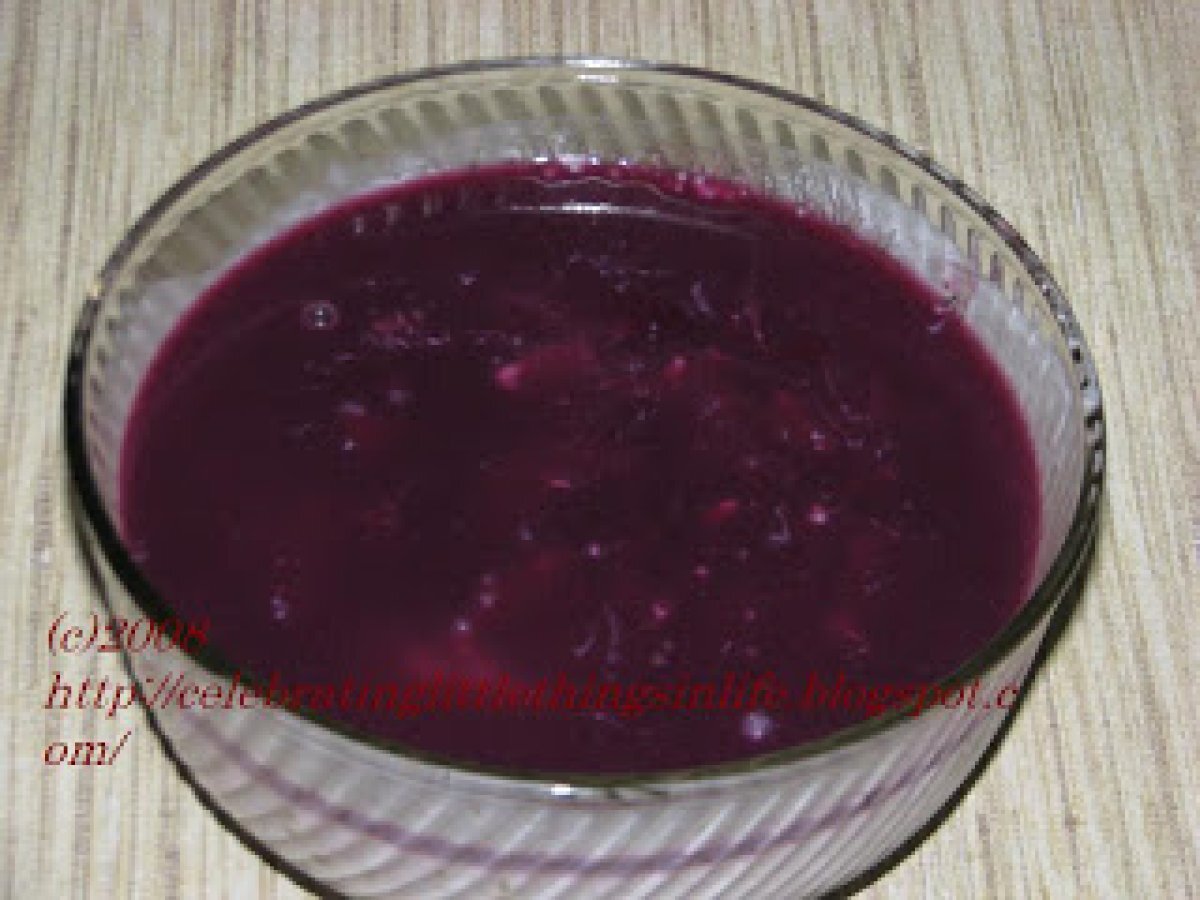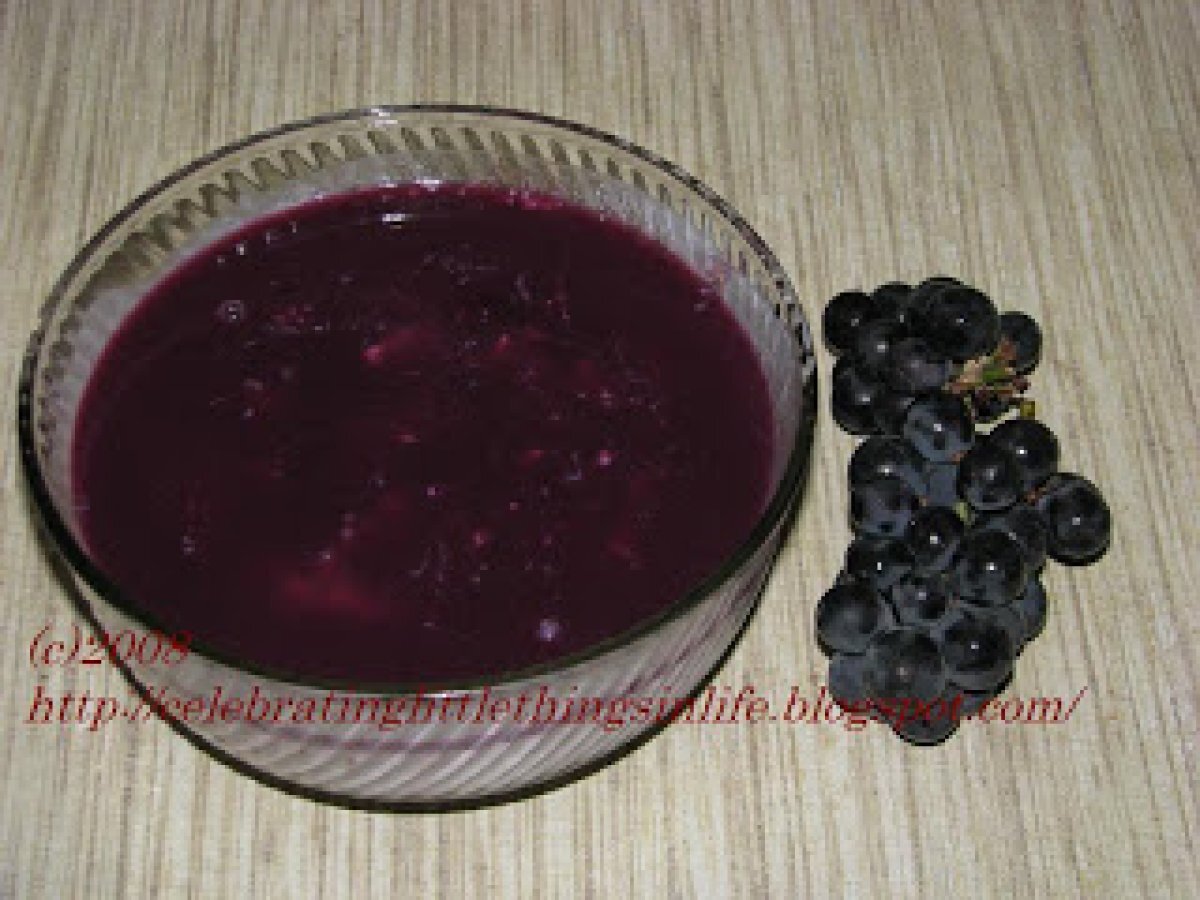 Questions:
You may like
Recipes