Pork floss bread roll
Pork Floss Bread Roll
Preparation
Pour 150 g hot boiling water into 150 g high gluten flour and mix until all the flour has been hydrated. Set aside and let it cool.
Put the cooled ingredient A and the ingredients B into the bread maker bowl according to the list starting with egg and ending with yeast.
Select the dough function and start the bread maker. Check to see that a dough is formed.
Add in the butter and let the bread maker finish it's function.
When the bread is ready, the bread maker will beep. Remove the dough and divide into 3 portions.
Preheat oven to 375 f.
Roll one portion out into a very thin rectangle that will fit into a half sheet baking pan or jelly roll pan. You might have to roll out and when it is resisting, let it rest, covered with a damp cloth.
Roll the next portions and let it rest. Come back to the first portion and you will find that the dough has relaxed and ready to be rolled again. Repeat rolling and resting until the rectangles fit the pans. Grease the pans before using.
Put the roll rectangles into the greased pans, dock or dimple the rectangle dough with fingers or a fork. Brush the surface with egg and sprinkle shredded seaweed and sesame seeds.
Repeat this process until 3 portions are ready. Cover with cling wrap and a damp cloth and let it proof for 15 minutes. Put to bake for 10 - 12 minutes until top is golden brown. Remove from oven and prepare to roll the bread while it is still warm.
Turn bread over onto a clean kitchen towel. Spread mayonnaise over the bottom of the bread and sprinkle with pork floss. Roll the bread up tightly like you would roll a carpet. Repeat with the other 2 breads.
Cut the bread up into small portions of your choice and enjoy with a cup of tea and coffee and usher in the New Year.
Questions:
You may like
Recipes
Related articles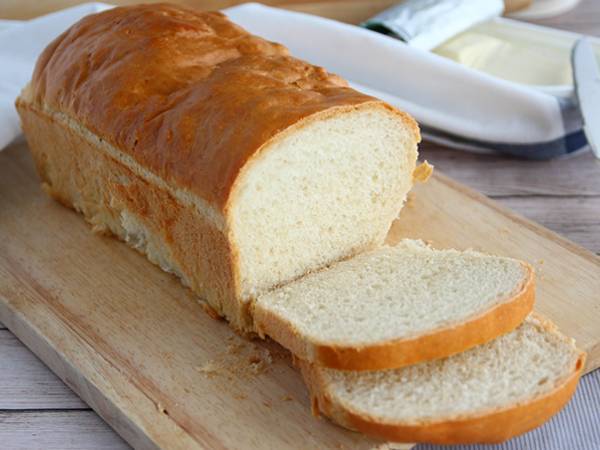 Make your bread at home!