Rose water cupcakes by baa baa cupcake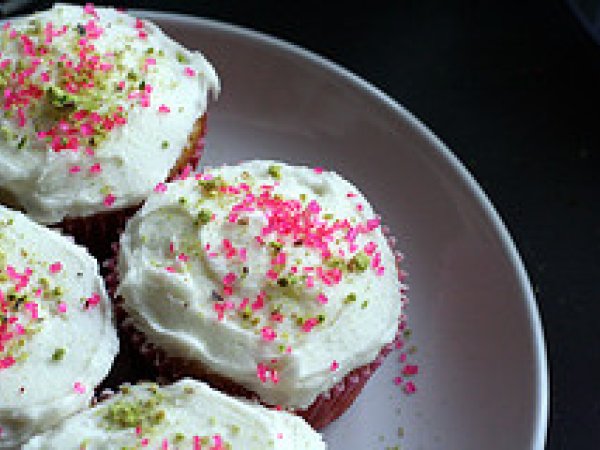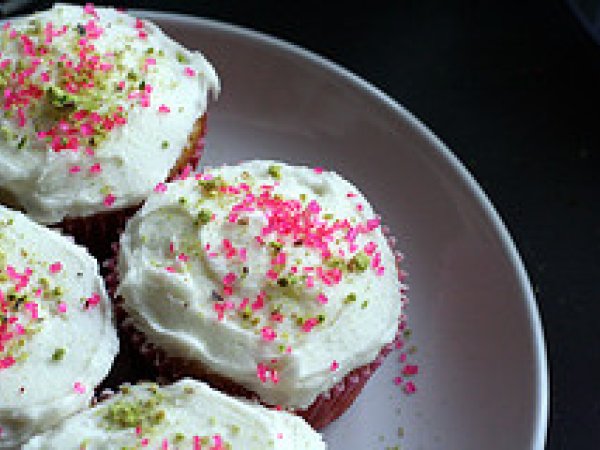 Preparation
Preheat oven to 350 F. Line cupcake pan with paper liners. In a large bowl, mix together the yogurt, milk, oil, sugar, and rosewater until completely combined.
In a small bowl, add the flour, cornstarch, baking soda, baking powder, salt and cardamom. Use a whisk to mix the ingredients together.
Slowly add the dry ingredients to the wet ingredients until completely mixed on low-medium speed with an electric mixer.
Use a wooden spoon to stir in the pistachios. Fill the cupcake liners 2/3 full with batter and bake for approximately 18-22 minutes, or until a toothpick inserted into the center of the cupcake comes out clean.
The tops may turn golden yellow like in the above picture.
Related recipes
Recipes