Cheap and quick homemade new york roll, the french pastry you absolutely have to taste!
Cheap and quick homemade New York roll, the French pastry you absolutely have to taste!
We offer you a pastry being the perfect mix between the United States and France! Here, these New-York Rolls extra crispy will guarantee you a delicious taste. On the menu: a base of croissant dough presented like a roll, garnished with vanilla pastry cream and topped with melted chocolate then crushed hazelnuts ... We have no words for such a marvel! Want to taste? Follow our step-by-step instructions below
Materials
1 piping bag
1 whisk
1 spatula
2 oven safe cookie cutters (3.9 inches diameter)
1 gratin dish
parchment paper
1 brush
chopsticks
Preparation
Prepare the pastry cream:
Mix the egg with half the sugar and the cornstarch.

Boil the milk, the other half of the sugar and the vanilla in a saucepan.

Pour half the milk into the egg + sugar + cornstarch mixture, mix well then pour everything into the saucepan and put back on the heat.

Stir until boiling and cook for another 2 minutes, stirring.

Remove from the heat then add the butter cut into small pieces. Mix well and film "on contact" to prevent a crust from forming. Leave to cool completely.

Meanwhile, unroll the croissant dough and cut 3 large strips. Cut the third strip in 2. Roll 1 large strip on itself and continue to roll with the half strip.

Once your spiral formed, form the second. Place both on a baking sheet lined with parchment paper.

Brush with beaten egg and sprinkle brown sugar on top. Place the greased cookie cutters around the spirals. Cover with a gratin dish.

Bake in a preheated oven at 390°F (200°C) for 25 minutes. Transfer the pastry cream to a piping bag.

Take out of the oven and let cool down. Prick a roll twice on the slice with a chopstick and garnish with the pastry cream.

Melt chocolate and decorate the edge of the roll, covering the two holes. Sprinkle with crushed hazelnuts. Repeat the operation with the second roll.

There you are, your New York rolls are ready !
You tried this recipe ?
Mention @petitchef_en and tag #petitchef
Observations:
Which topping for a New York Roll?
You can add chocolate and crushed hazelnuts like us. We recommend that you roast the hazelnuts for 10 minutes at 200°C for extra crispiness. You can also decorate with spread, you will find plenty of delicious recipes on our site such as the Kinder Bueno taste, the chocolate and coffee one, and the Nutella-style one. It is also possible to put salted butter caramel if you are a fan. Do not hesitate to add your favorite toppings such as popcorn, almonds, pistachios, pieces of chocolate bars...

Which stuffing for a New York Roll?
You can garnish it with whipped cream, or like us with pastry cream. You can make a custard flavored differently like pistachio or chocolate.

Can you make New York Rolls with classic puff pastry?
Yes it is possible, however the cooking time will be longer. We recommend using croissant dough.

Can you make more New York rolls with a can of croissant dough?
If you have 4 cookie cutters, you can simply cut the roll of croissant dough into 4 stripes and use the already formed rolls. Watch the cooking time, which will be shorter.

Can I freeze New York Rolls?
You can freeze the wraps raw, or cooked. You can also freeze the pastry cream. We advise you to garnish your New York Rolls once they are defrosted.
Photos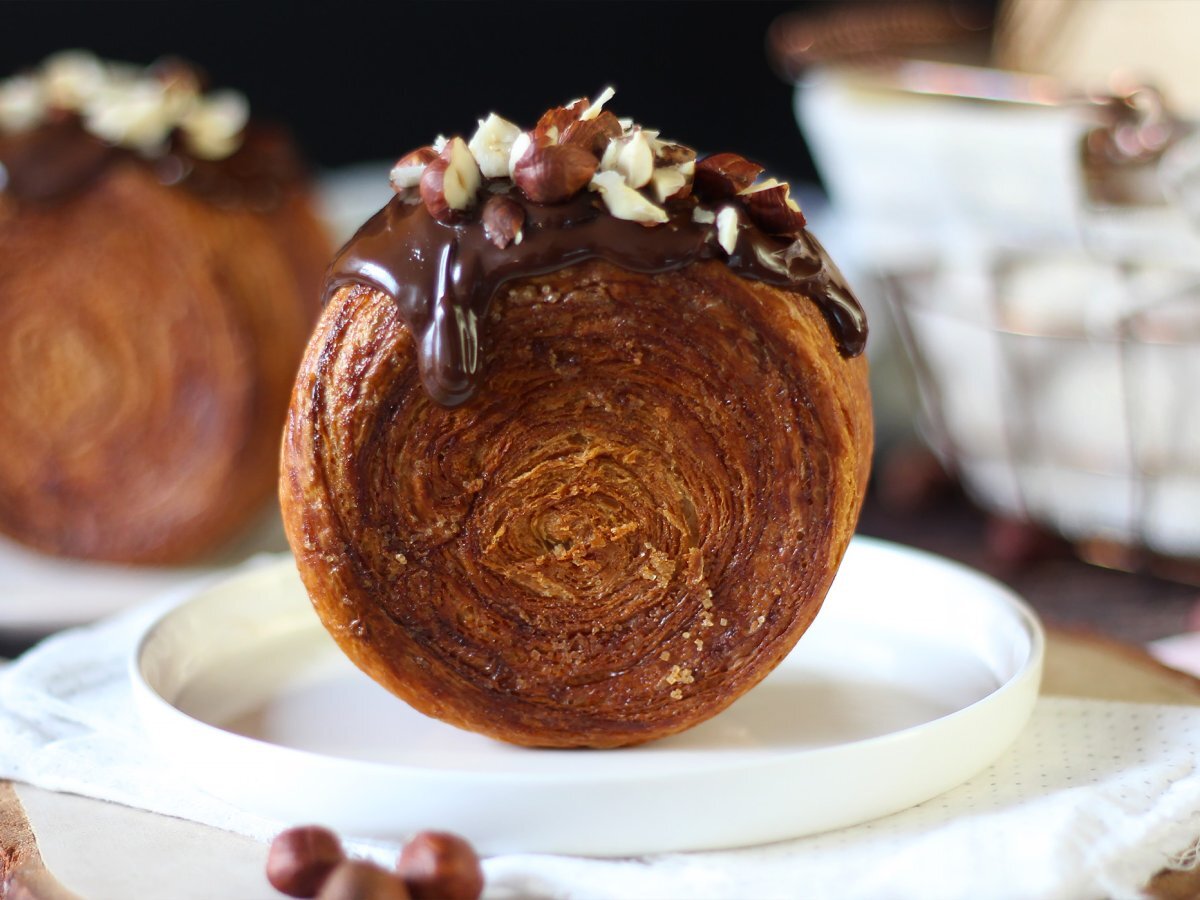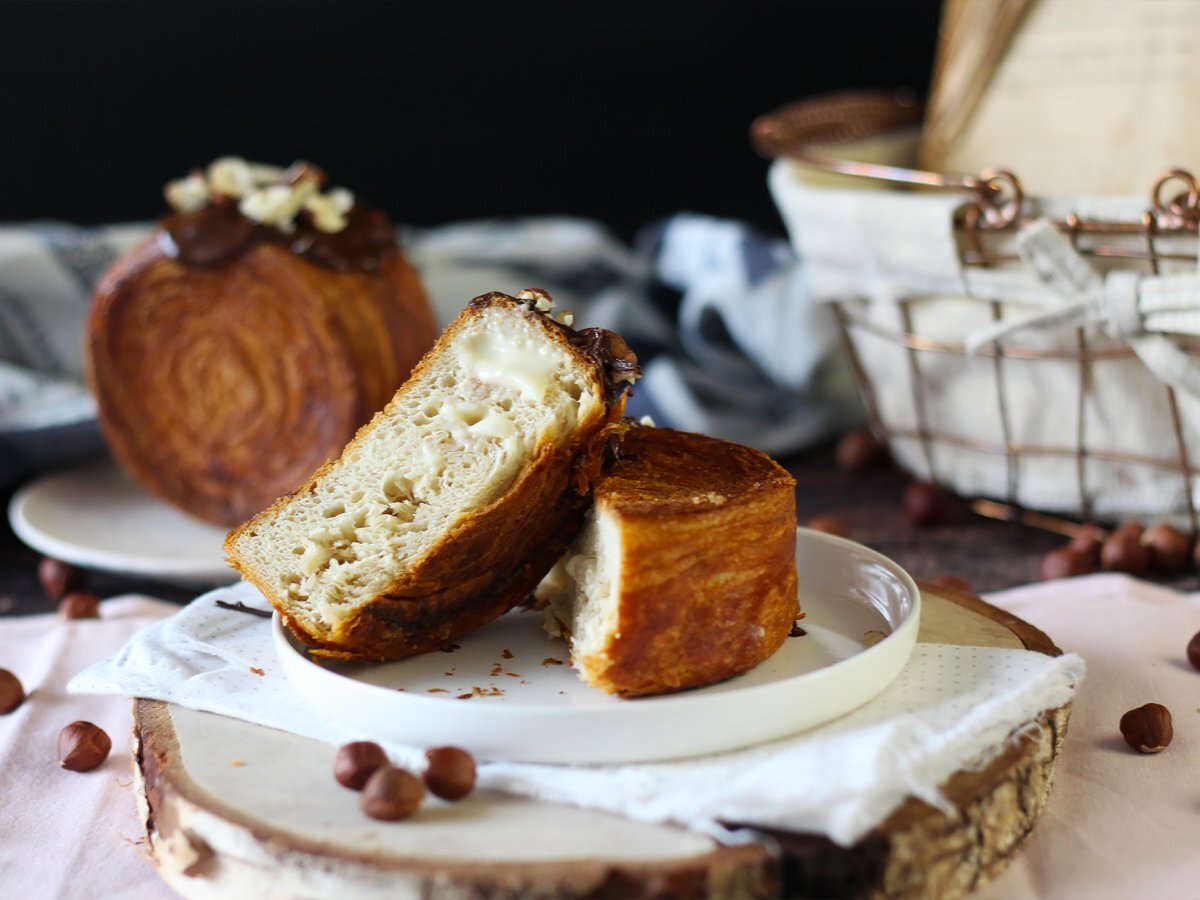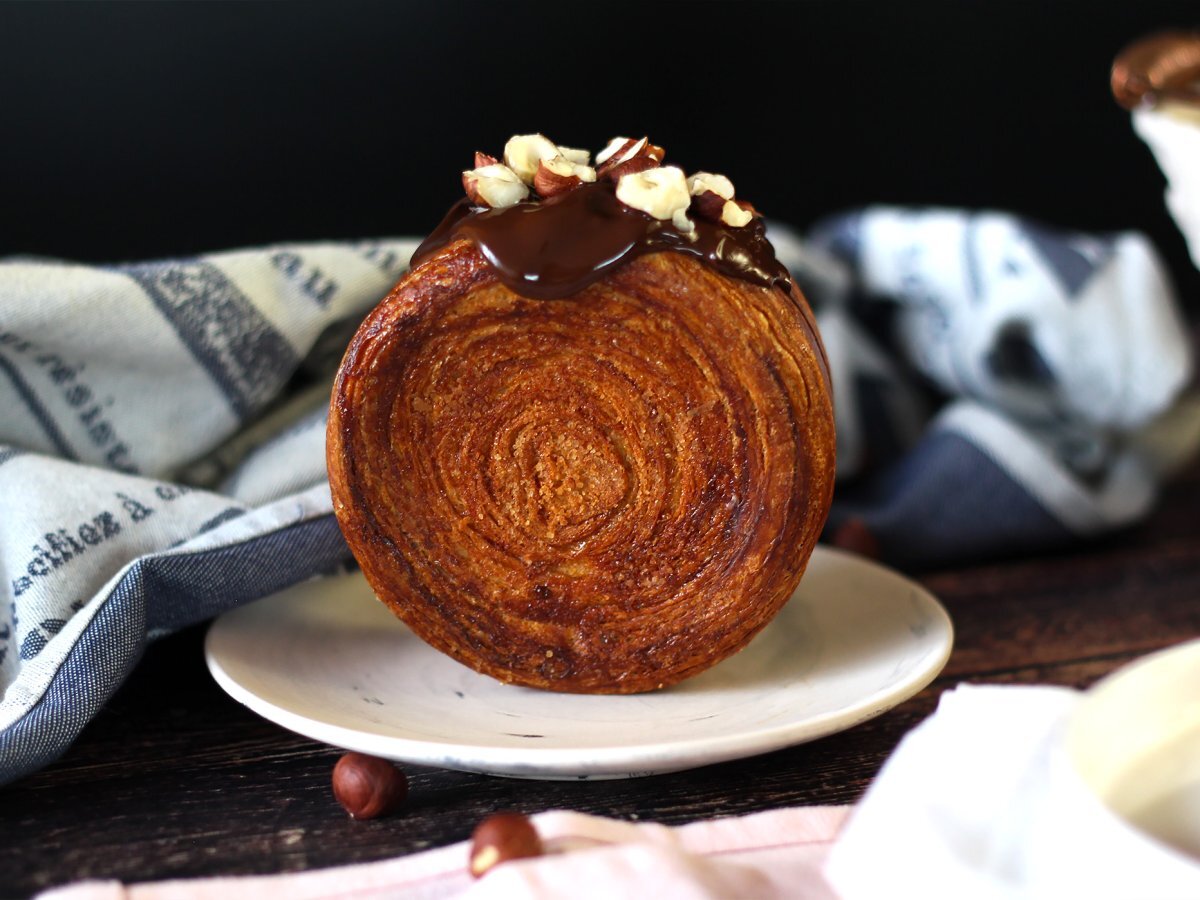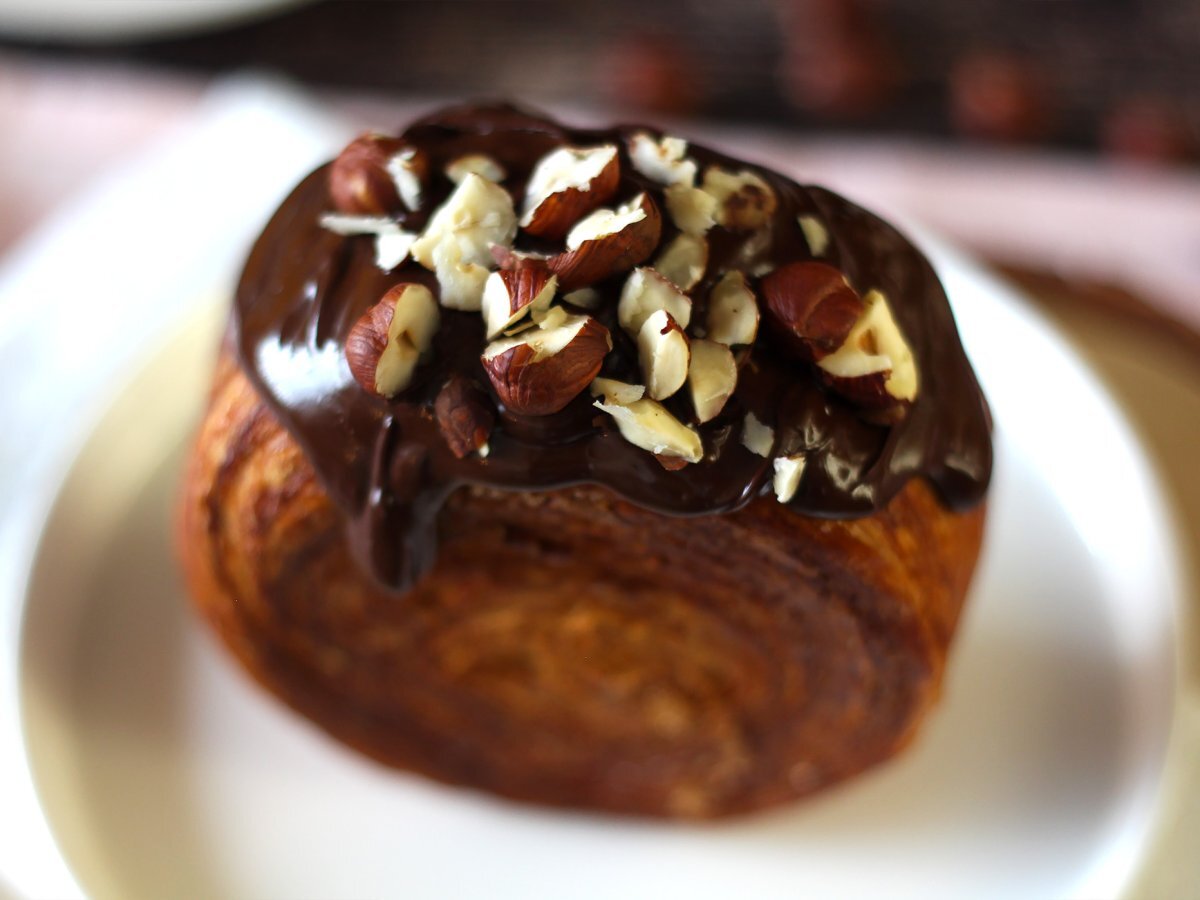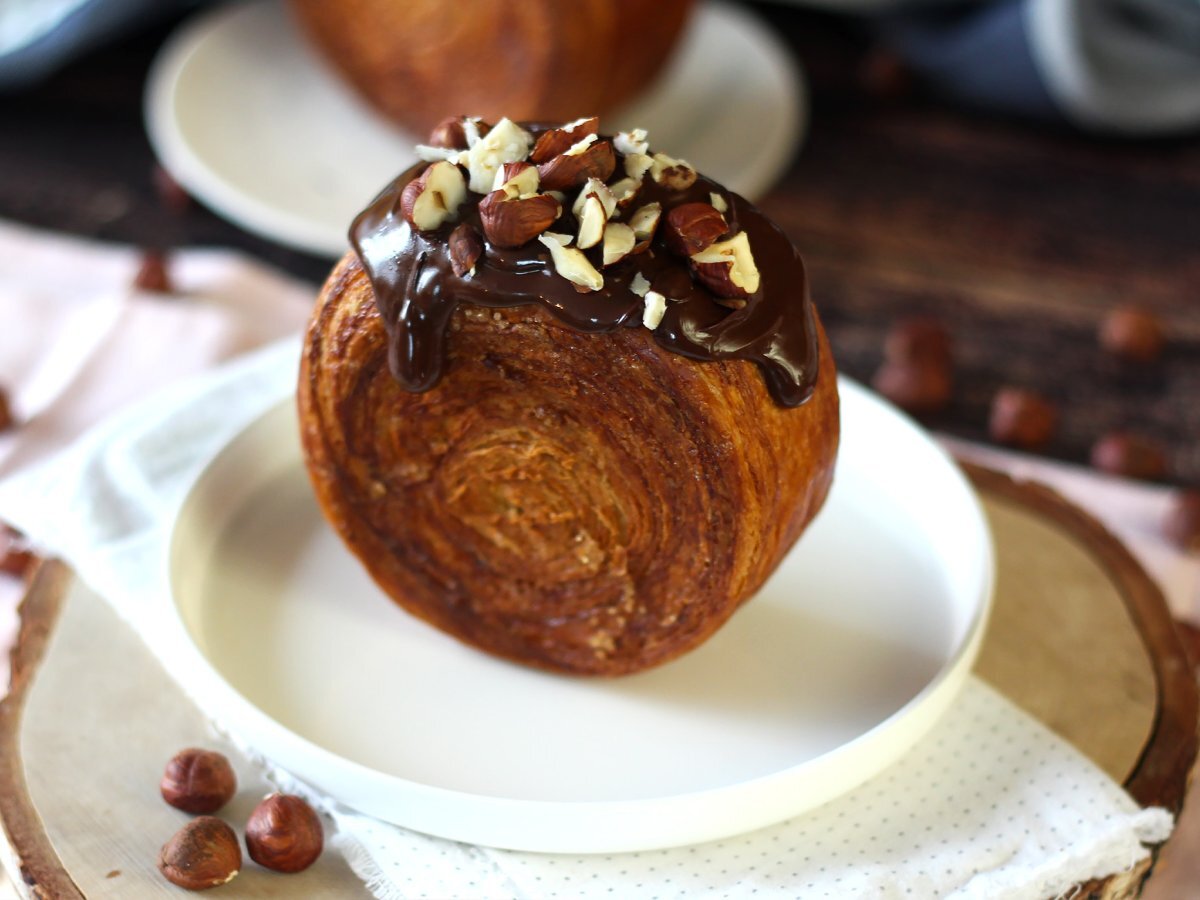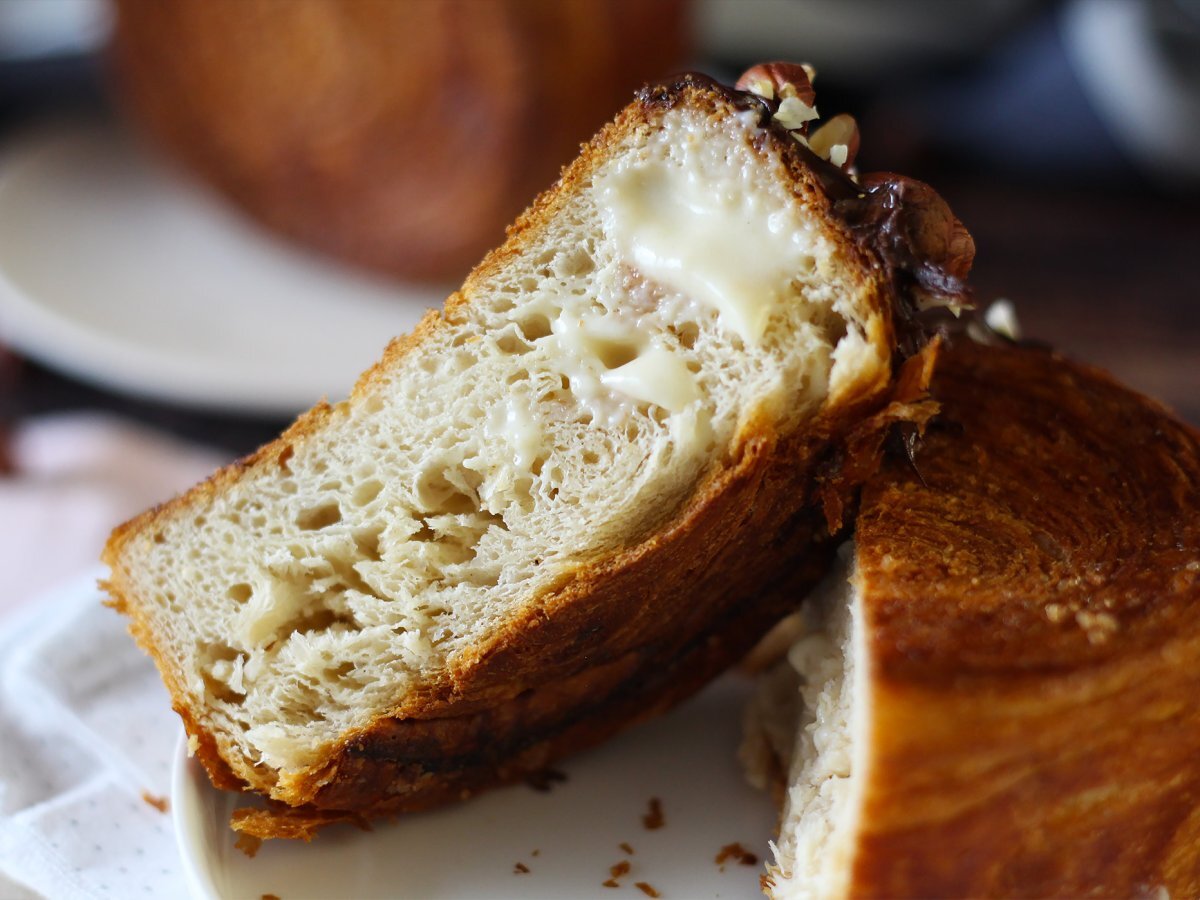 Questions:
You may like
Recipes
Related articles