Easy savory new york roll with pesto and cream cheese with 4 ingredients
Easy savory New York roll with pesto and cream cheese with 4 ingredients
You knew our love for New York Roll! In the sweet version, it is a round-shaped croissant with a cream inside (spread, pastry cream, etc.). Here, we have chosen to twist it into a savory version with pesto, for an express starter with only 4 ingredients! You can even make your own homemade pesto!
Follow our step by step recipe below and enjoy!
Materials
2 metal circles 4 inches diameter (oven safe)
1 gratin dish
1 piping bag
1 chopstick
Preparation
Unroll the rectangular puff pastry and cut strips from the dough. We cut 7 strips in total lengthwise.

Spread cream cheese over the entire surface of the dough.

Roll a strip on itself and add another strip while continuing to roll it. Repeat to form a roll with 3 and a half strips.

Repeat the operation then place the two rolls on a baking tray covered with parchment paper. Place the metal circles around the rolls.

Brush with beaten egg, sprinkle with poppy seeds and cover with a gratin dish.

Bake the rolls in an oven preheated to 390°F (200°C) for 55 minutes. They should be nicely browned.

Mix the pesto with the rest of the cream cheese and transfer the stuffing to a piping bag.

Using a chopstick, poke vertical holes in the rolls.

Stuff the rolls with the pesto sauce using the piping bag then hide the holes formed with the sauce.

Decorate with a basil leaf (and why not some crushed pistachios?) and there you are, enjoy!
You tried this recipe ?
Mention @petitchef_en and tag #petitchef
Cookware
Observations:
How to store these savory New York Rolls stuffed with pesto?
Store them in an airtight container in the refrigerator for up to 3 days. Return them to the oven to enjoy them hot and crispy. You can also garnish them at the last moment!

Which pesto to choose for a savory New York Roll?
Like us, you can opt for a green pesto, but also a red pesto with dried tomatoes or a Calabrese pesto with roasted peppers for example. Feel free to modify the recipe and use your favorite sauce.

What toppings should I add to savory New York Rolls?
You can add crushed nuts like pistachios for example.
Photos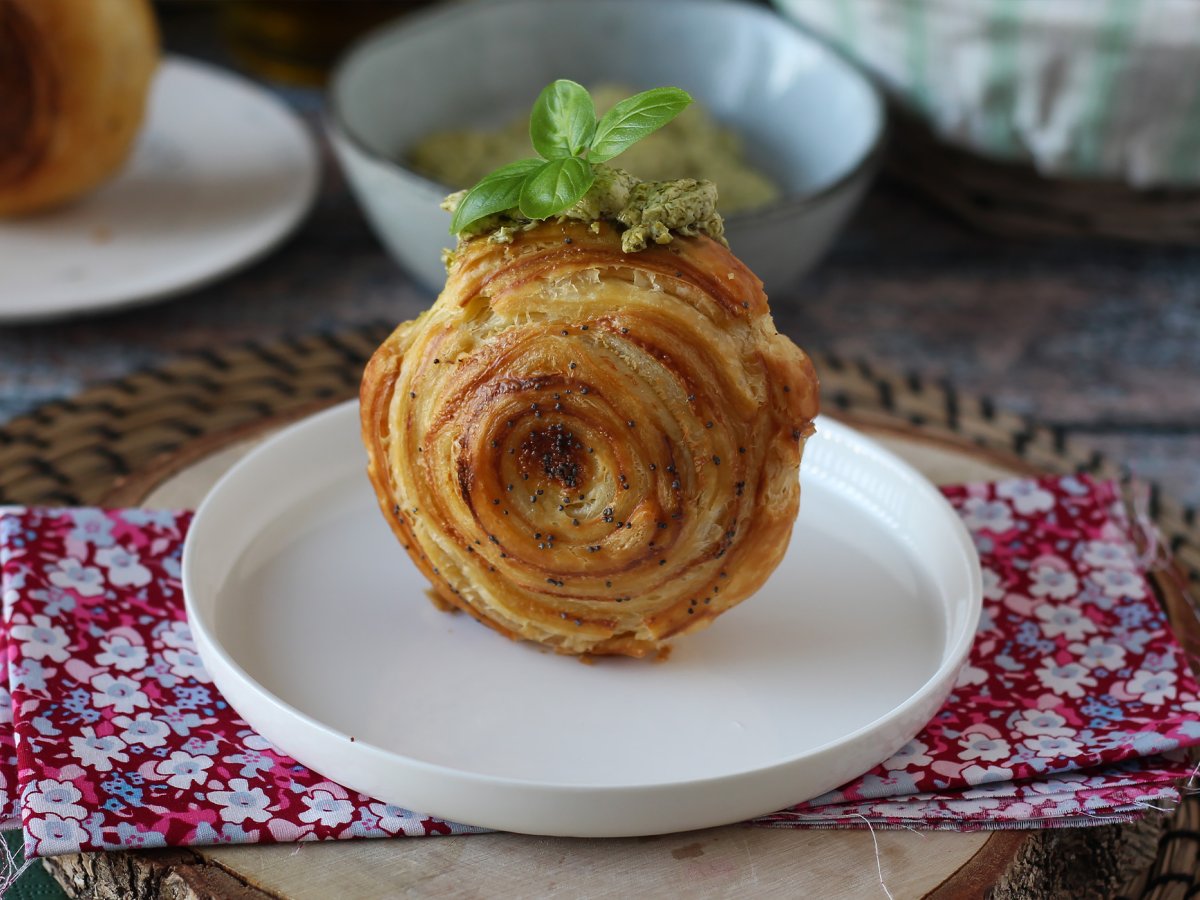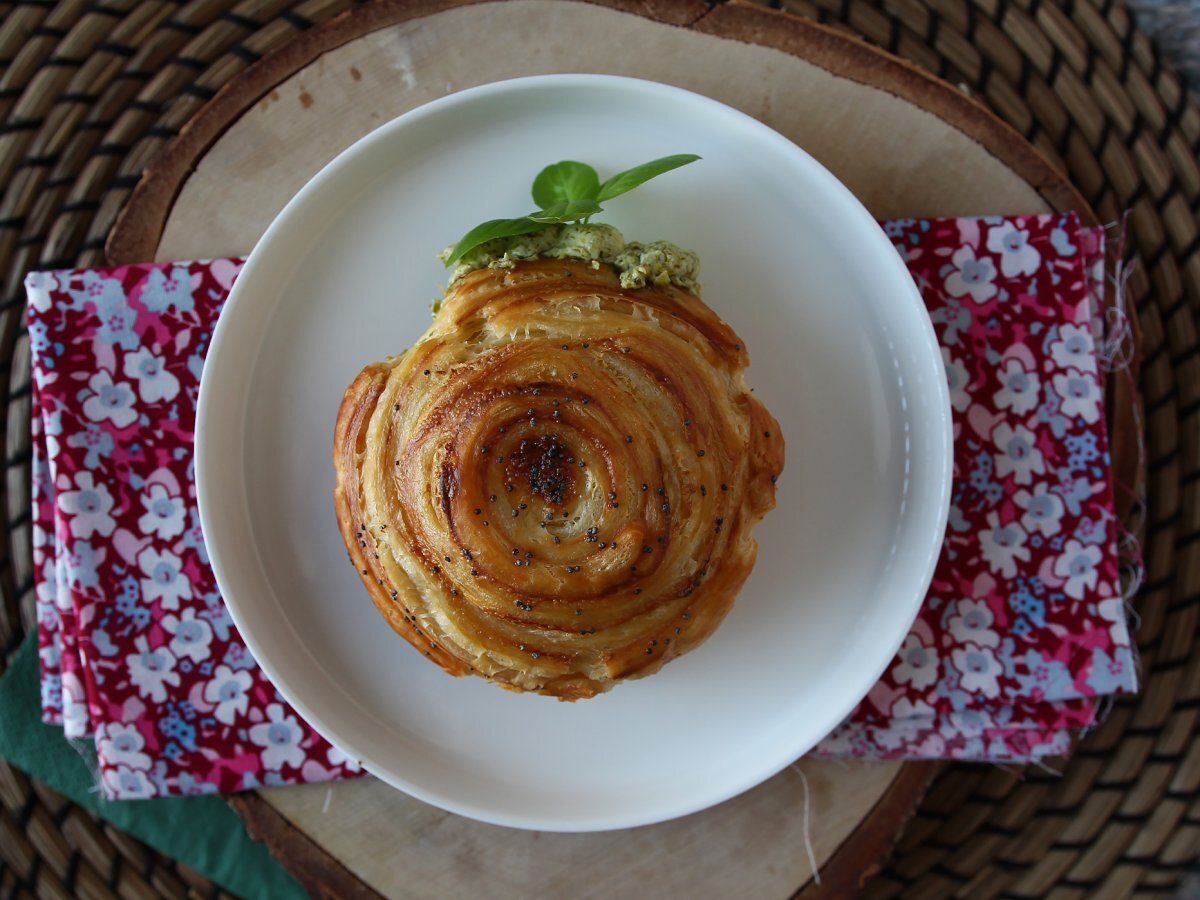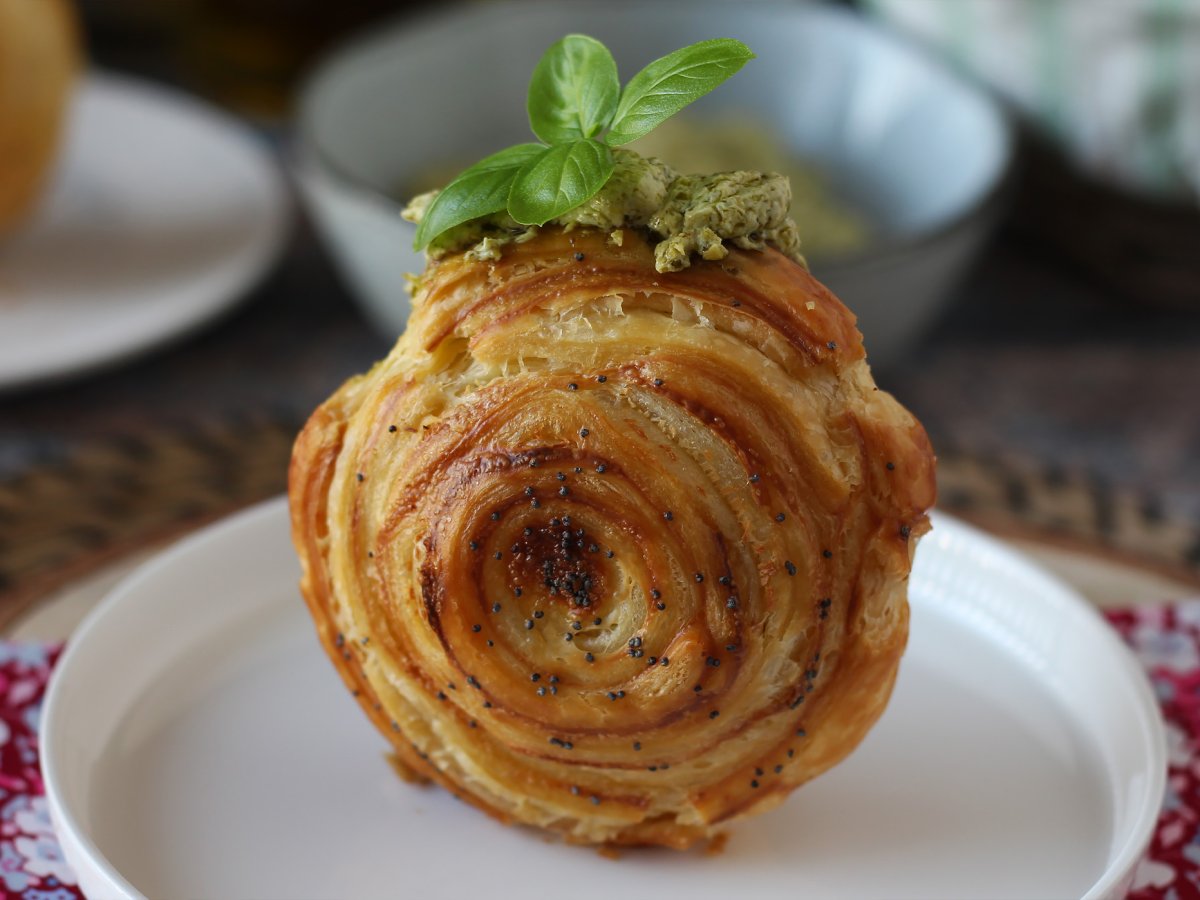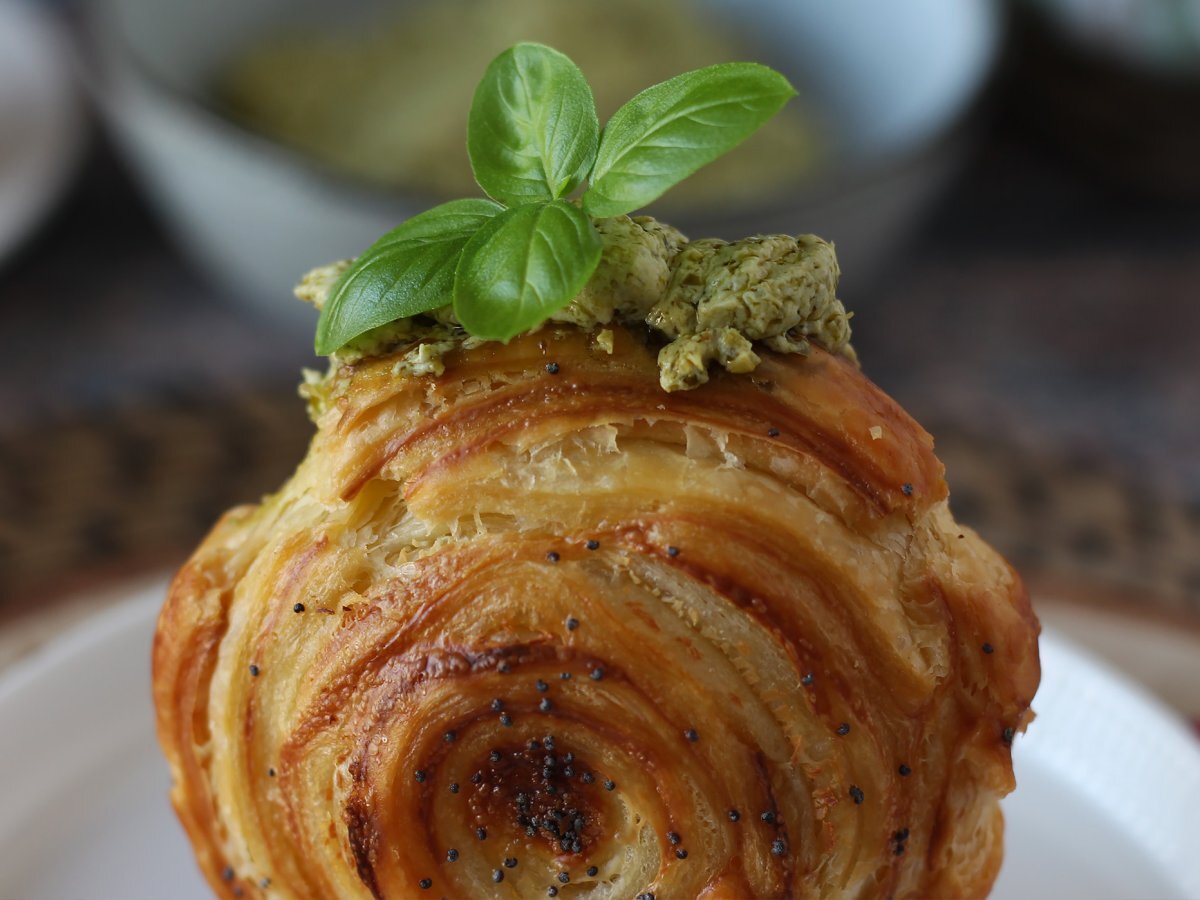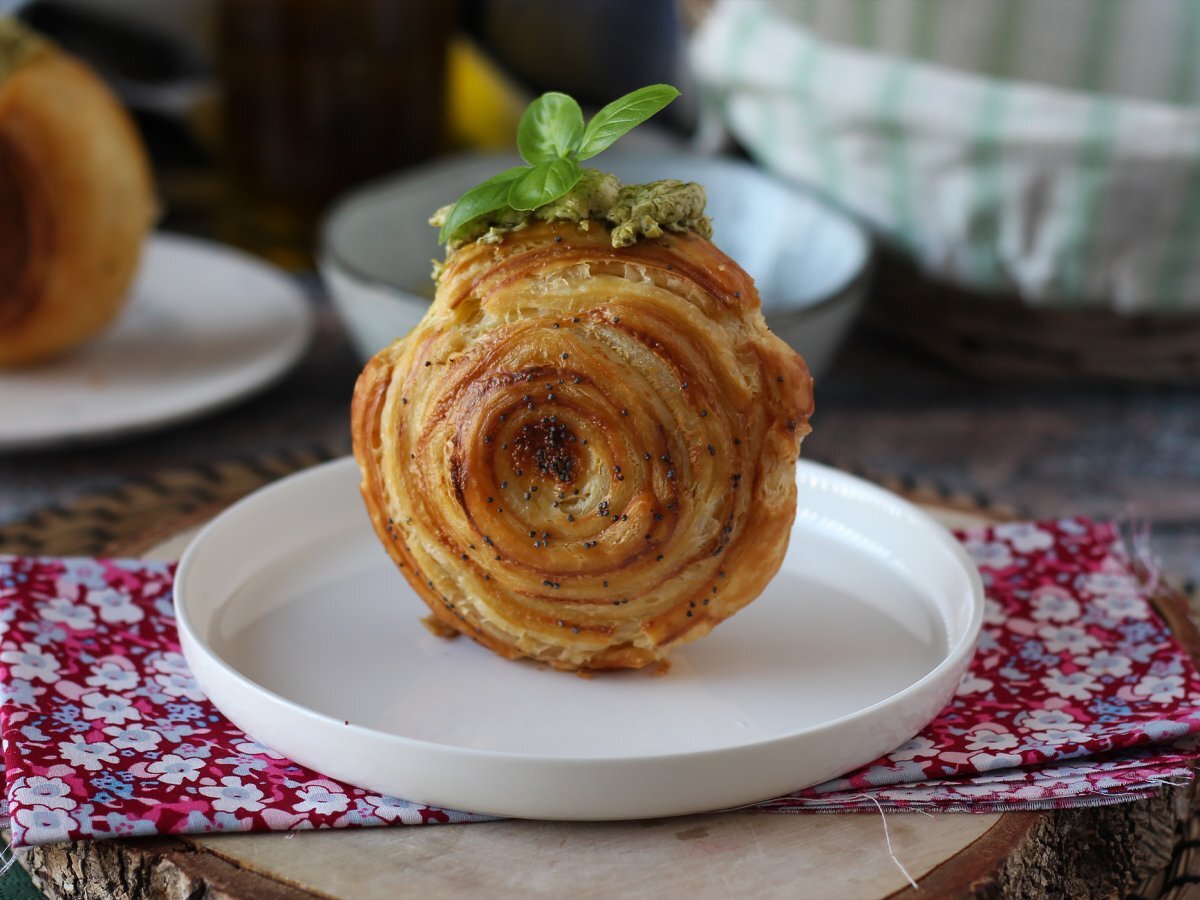 Questions:
You may like
Recipes
Related articles
<! -- HB slmads - AD akcelo-->