Easy vegetable spring roll
Easy vegetable spring roll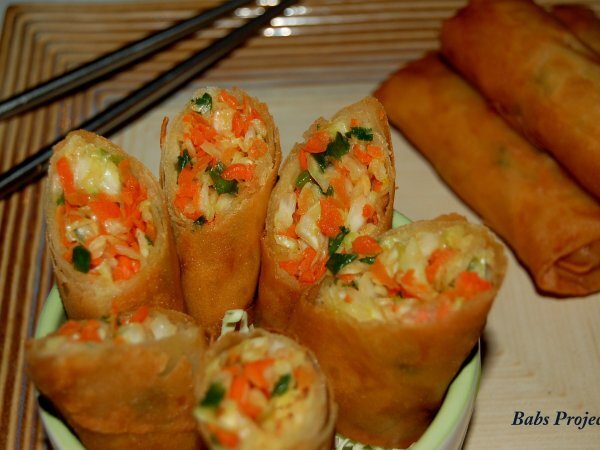 This is an all vegetarian recipe for Spring Roll and very easy to make.
Preparation
Chop the cabbage finely lengthwise. Wash it, set it aside to drain. In the meantime, grate the carrot and chop up the greens from the green onion.

Once the cabbage is nice and dry combine it with the grated carrot and chopped green onions in a mixing bowl. Add soy sauce, salt, and mix all of them together.
Place a spring roll sheet/skin on a clean cutting board or surface. Add a handful of the vegetable stuffing in the center.

Fold the bottom part of the sheet over the stuffing and then cover with the other two sides and bring it to the center. Roll it until you reach the top part of the sheet.

Apply some water along the top edge with your fingertips and roll off. Finish the rest of the rolls and set aside.
Add 2 to 3 rolls at a time. Fry them until they are golden brown on both sides. Remove and drain them on a rack or paper towels.
Serve it hot with dipping or hot sauce.
Questions:
You may like
Recipes
Related articles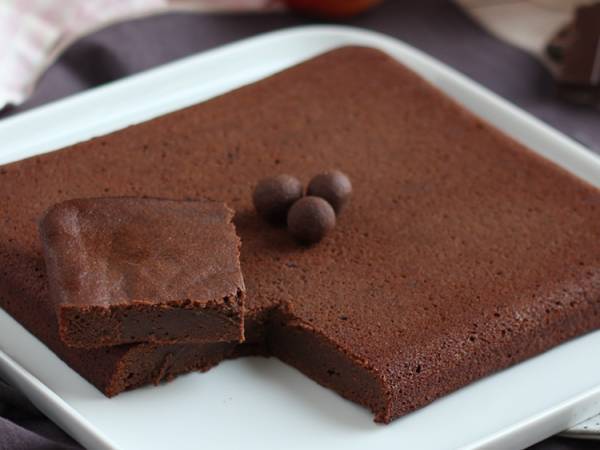 Easy and tasty butter free desserts!