Boyar round loaf with feta cheese
Preparation
Preheat oven to 360F (about 180C).

In a large bowl or bowl of an electric mixer, mix warm water, eggs and sugar.

In a separate bowl mix 2 cups of the flour, salt and dry yeast and add to the already mixed components. Mix at medium speed and let the mixture rest uncovered for about 10 minutes.

Leave aside 1 cup flour for further kneading rolling.

Add the remaining about 2 cups of flour gradually, mixing on low speed with the dough attachments until a soft and elastic ball of dough forms and starts separating from the walls of the bowl.

If dough is too soft, add 1-2 tablespoons flour, or if it's too hard, add 1-2 tablespoons lukewarm water.

Cover the bowl with plastic wrap or a cotton cloth and leave to rest for about 30 minutes or until doubles in bulk.

Once the dough has doubled in bulk, pour the dough out of the bowl onto a flat floured surface.

Divide it into three equal parts and set aside over floured surface.

Using some of the left aside flour and with the help of a rolling pin, roll the firs rectangular crusts that would be about 40x60 cm and about 0.5 cm thick and spread with melted butter.

Sprinkle with 1/3 part of the grated feta or white cheese.

Roll the second crust with approximately same size and with the help of the rolling pin transfer it onto the first one.

Spread the second crust with melted butter and sprinkle with the second 1/3 of the grated feta cheese.

Repeat the process with the third crust also.

Roll tight the dough up longways.

While rolling the crusts, lightly stretch and twist the dough.

With a sharp knife cut triangular pieces (about 8-10 cm at the base).

Cover the bottom of a baking pan with baking paper and oil well the walls of the pan.

Arrange the triangles with the cut side upwards and some space in between, so they will not stick to each other while baking.
In the middle of the pan place the last piece of dough.

*** If the baking pan is large enough, arrange a second row inside the first circle, or if it is not - just arrange half of the triangles into a second pan (as I have done myself :)).

Cover with plastic wrap or cotton cloth and leave to rise in a warm place until doubles in bulk.

Once the dough rises, spread carefully with lightly beaten egg.

Bake into preheated to 360F (about 180C) oven for 30 minutes or to golden brown.

Leave to cool on a rack for about 5 minutes, before getting the loaf out of the pan.

Serve warm... Oh, and this is an incredibly tasty Christmas breakfast :)

But even cooled, it goes perfect ;) together with hot soup also...
Photos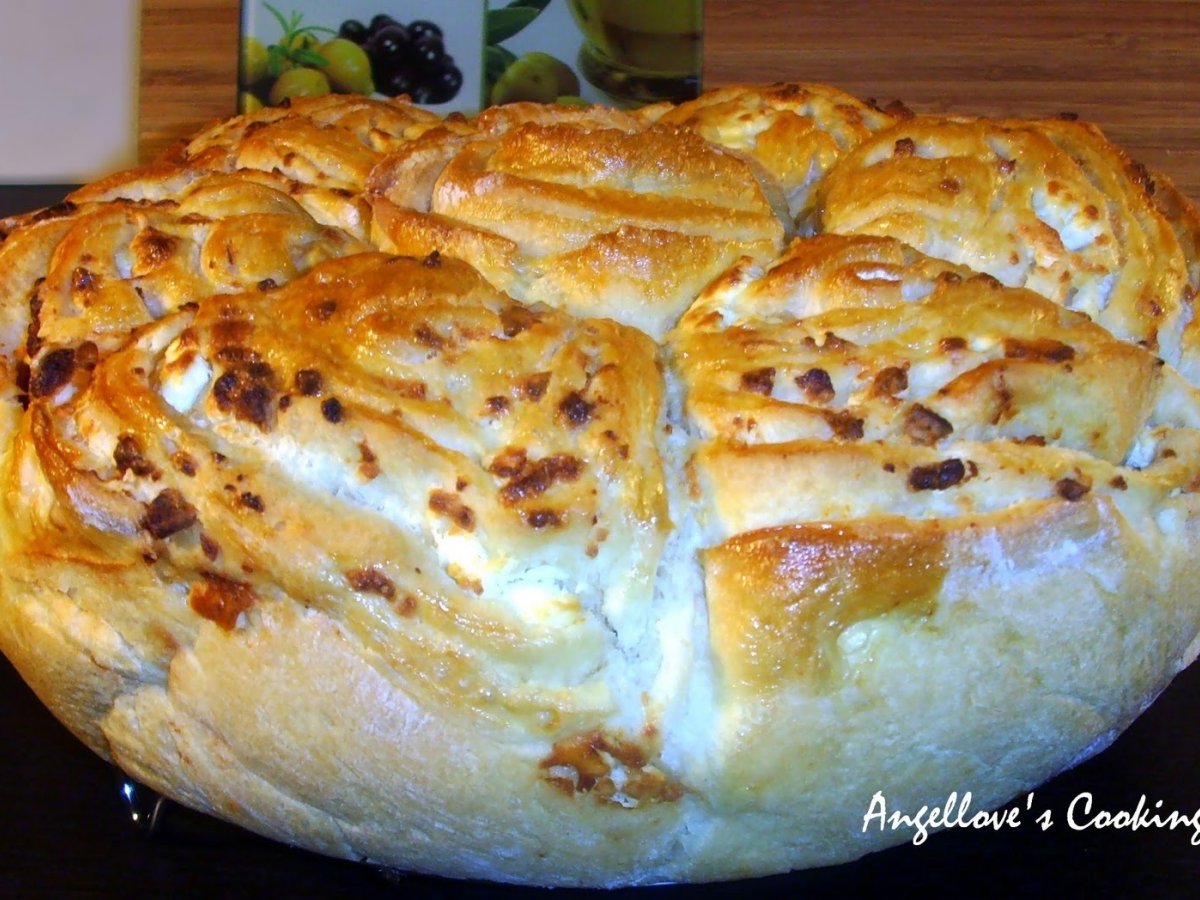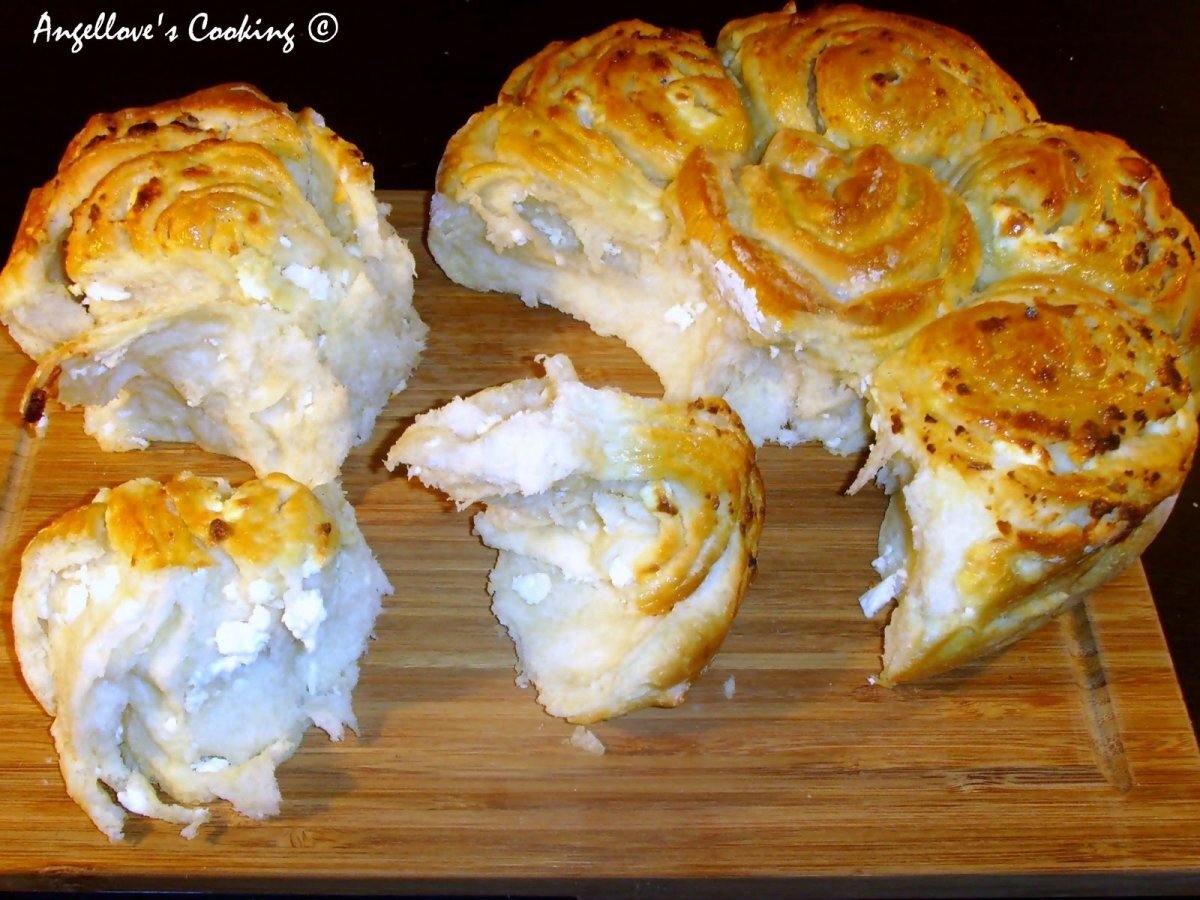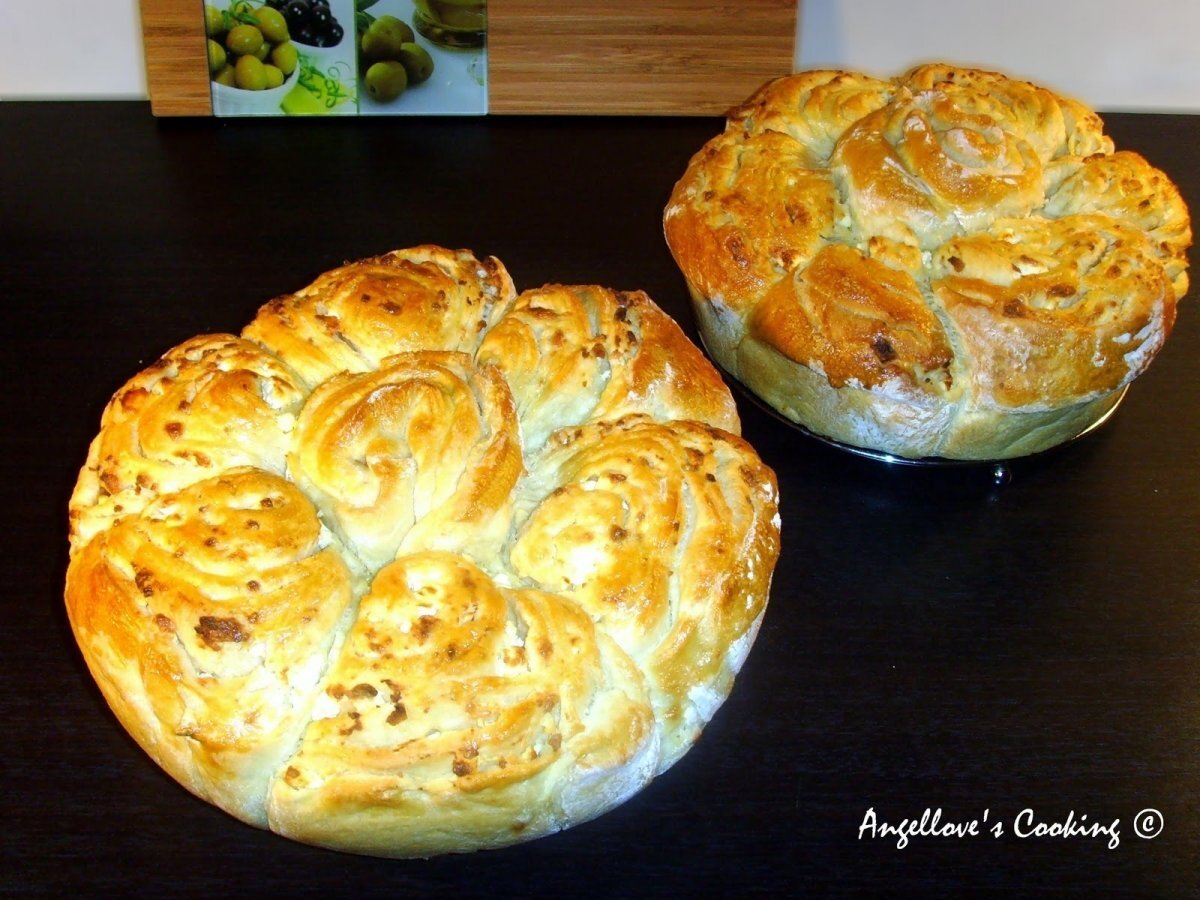 Questions:
Related recipes
Recipes