Kashmiri apple and raw mango chutney
Kashmiri apple and raw mango chutney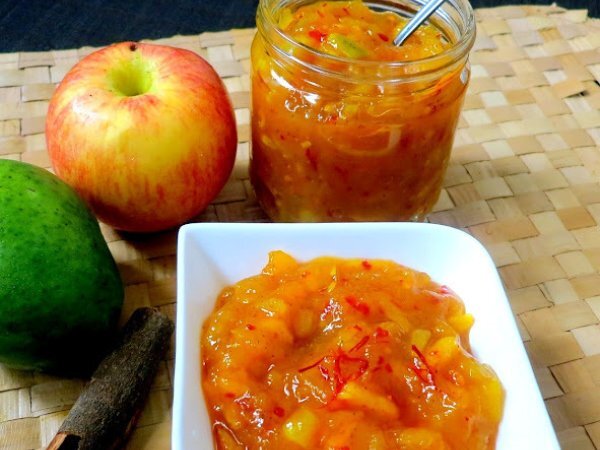 A tangy chutney from the famous Indian state, Kashmir,made with apples,raw mango ,saffron ,sugar and spices

Preparation
Peel and chop raw mango and apples.

Soak saffron in 1 tsp warm water.

Take 1/2 cup water in a pan and add ginger, apples, mango and cinnamon to it. Cover and cook on slow flame till the water evaporates and the apple and mango become soft.

Add sugar, raisins, chopped almonds, salt,and soaked saffron and cook till the mixture becomes thick.

Add cardamom powder, chilli powder and vinegar and wait for it come to a boil.

Let it cool down, and store in a sterilized jar.
Questions:
Related recipes
Recipes