Mixed salad
Mixed salad
Ingredients
---
---
---
---
---
2 tablespoons Lime juice
---
1 tablespoons Oats
---
1 tablespoons Olive oil
---
Salt
---
Pepper powder
---
Fried kubus
Preparation
Chop the vegetables into small pieces and put in a bowl.
Put the seeds of pomegranate with vegetables.
While serving add the oats,lime juice,salt,olive oil and pepper powder and mix well or can use your on dressing also.
Put some fried kubus on top.
Serve with a bowl of soup or any other meal.
Photos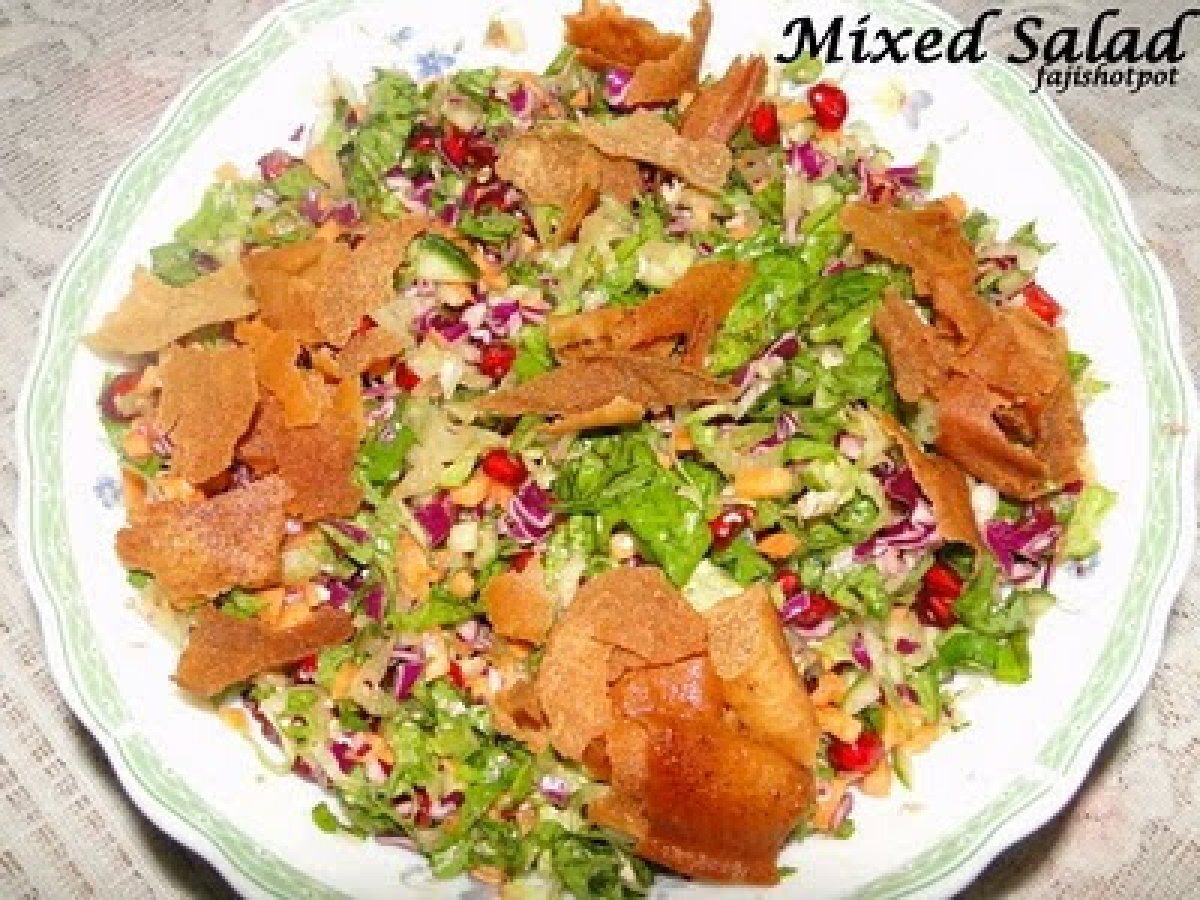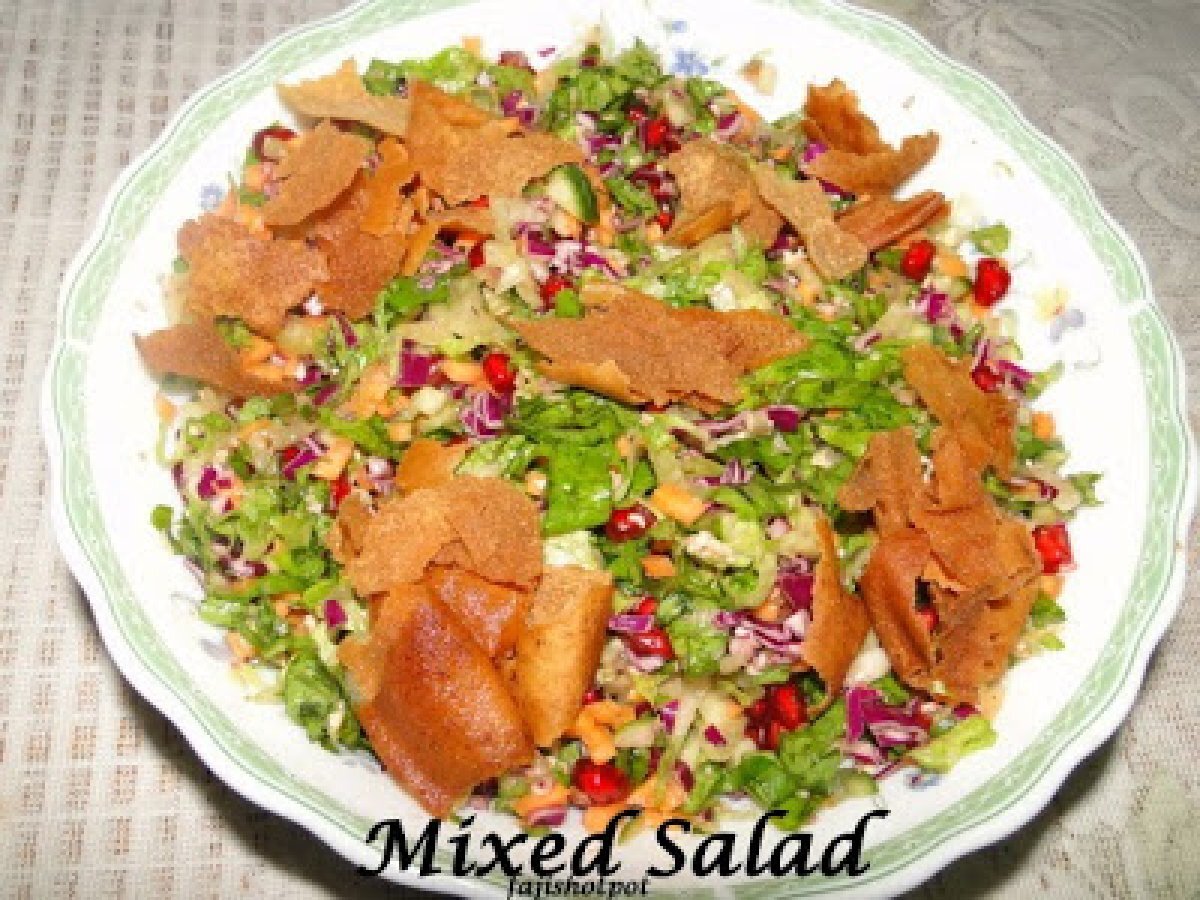 Questions:
Related recipes
Recipes