Pickled Chillies Stuffed with Shredded Papaya
Preparation
Peel and shred papaya. Dry in the sun for 1 day.
Wash and drain the chillies. Make a slit in the chillies and scrape away the seeds and set aside.

Heat up half of the oil and fry the dried prawns, ginger and turmeric until fragrant. Add in papaya and stir in seasoning. Stir fry for about 2 minutes.
Remove and let cool.
While waiting for the papaya to be cooled, prepare the pickle solution by heating up the remaining of the oil, add pickling solution and bring to just a simmering boil.
Stuff the papaya mixture into the slit chillies.
Arrange stuffed chillies, shallots and garlics in a suitable glass ware.
Pour over with pickling solution.
Make sure that the chillies are completely covered by the solution. Allow to pickle for 2 days before consuming. It keeps well for about 3 days at room temperature and can be kept in the refrigerator for about 1 week. Stuffed chillies in glass container.
Pickle chillies stuffed papaya after 2 days.
Serve with a sprinkle of some toasted sesame seed.
Photos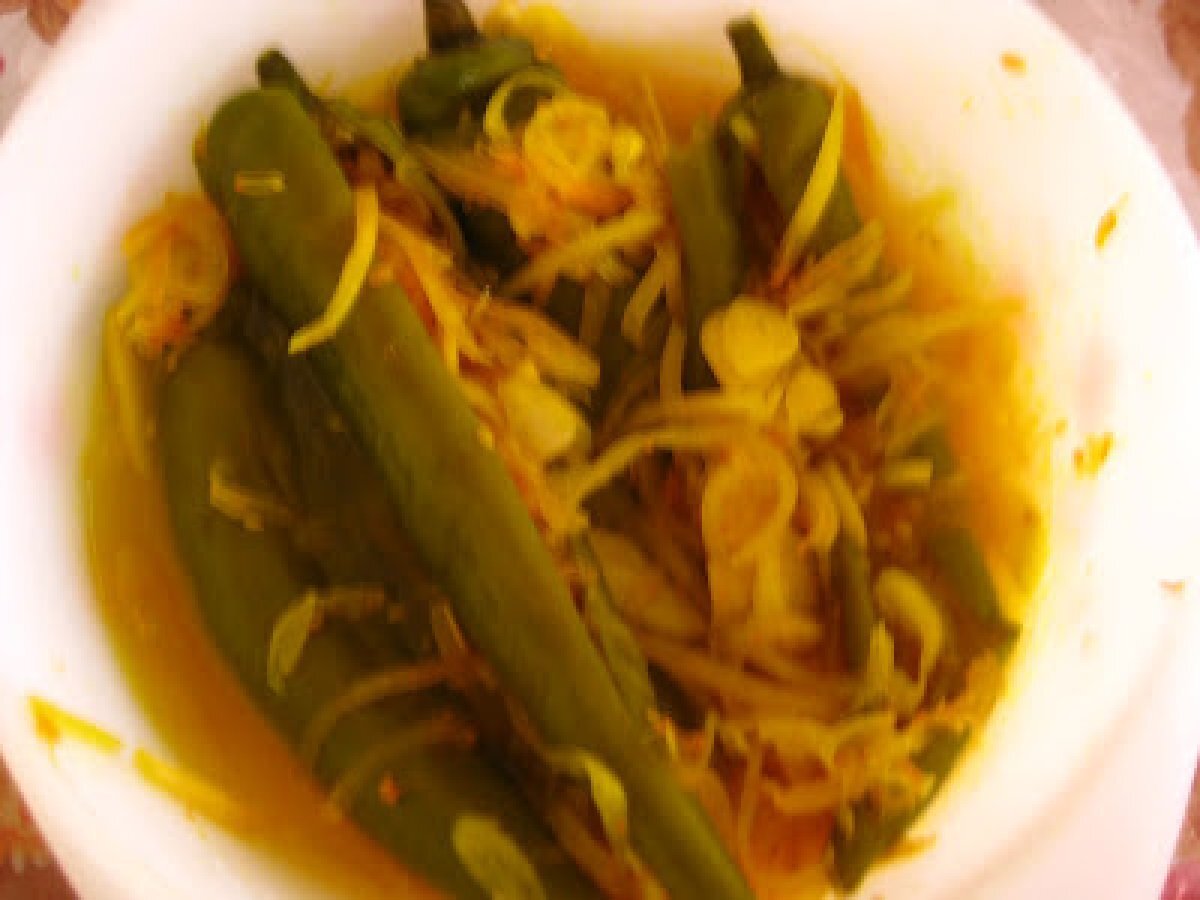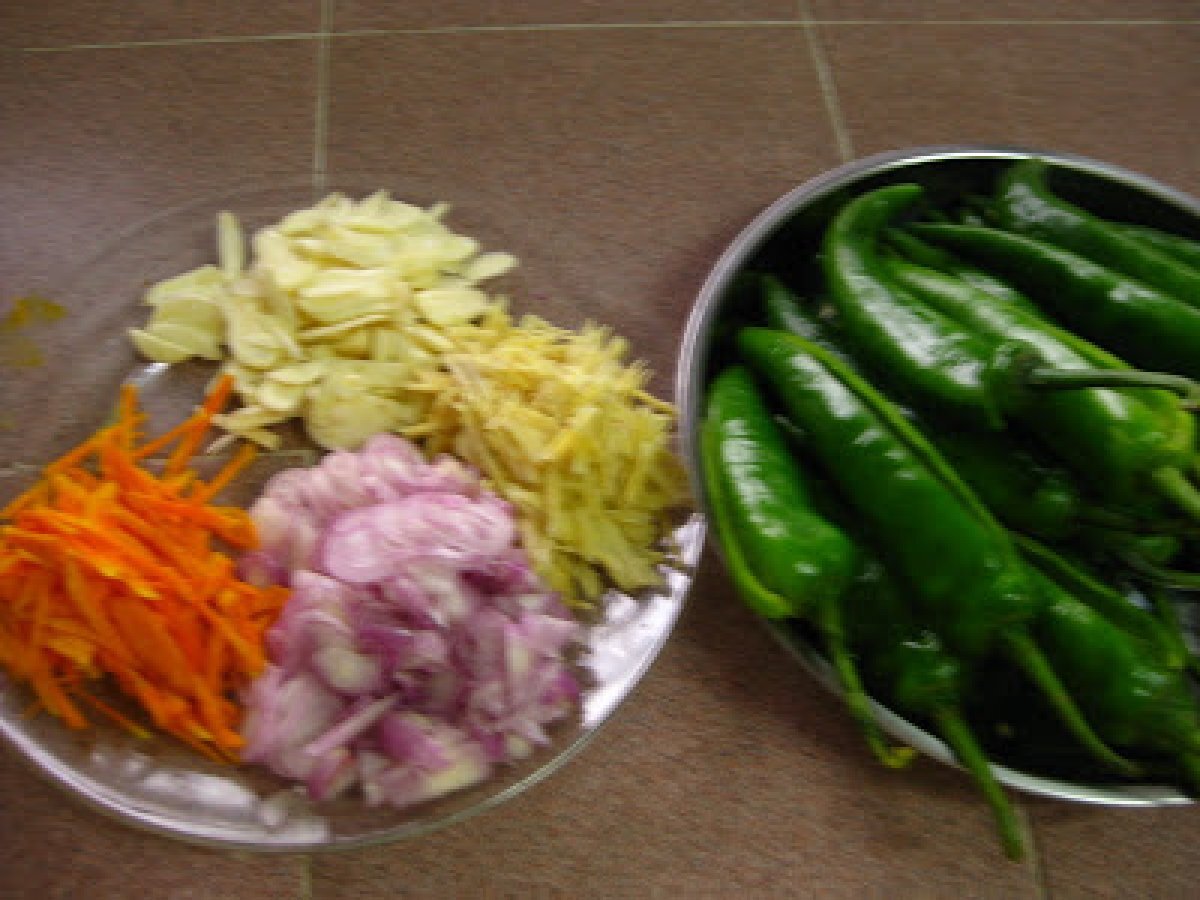 Questions:
You may like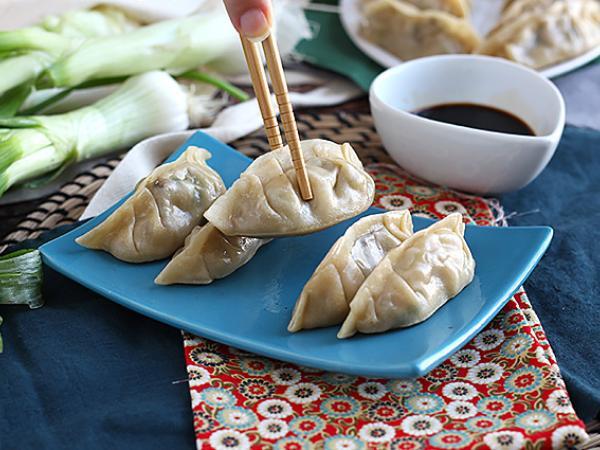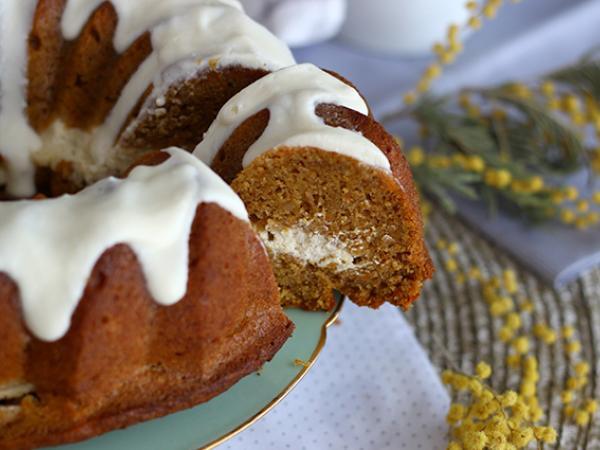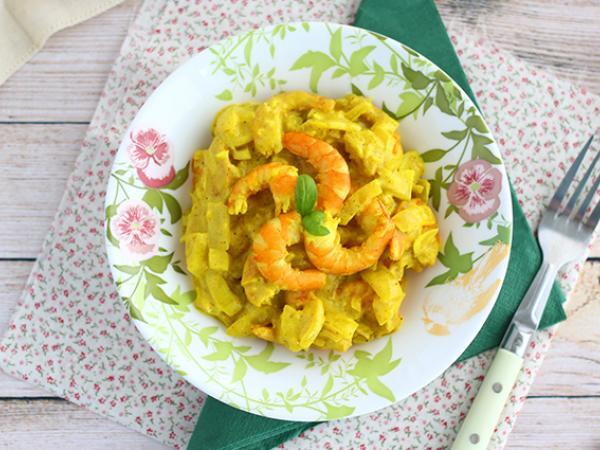 Recipes