Roasted peaches, arugula and burrata toasts !
Roasted peaches, arugula and burrata toasts !
When we get home from work, we love sitting in front of a series with a lunch tray full of little things to nibble on. And our favorite recipe? Salty toast! So here, we decided to test a sweet/savoury recipe by combining roasted peaches with burrata and arugula. We can assure you that the combination of flavors will please you as much as us ;-) We have to leave you, our episode begins...
Preparation
Wash the arugula and peach. Slice the peach. Crush the almonds.
Grill the peach slices in a hot pan (you can also use a plancha or a panini machine if you have one). Remove from heat when both sides of the slices are golden brown.
Toast the slices of bread until golden and crispy.
Place the arugula on the bread slices and place the golden peach slices on top. Pour a drizzle of olive oil over the slices then salt and pepper.
Finally, add burrata to the toast and crushed almonds. And there you are, your bread is ready to be eaten!
You tried this recipe ?
Mention @petitchef_en and tag #petitchef
Observations:
Which bread to use for a bruschetta?
For us, the perfect bread will be sliced country bread. A bread that you will have pleasure to go to the bakery and that will guarantee a soft crumb. Indeed, you will have to opt for a dense crumb perfectly retaining your filling. If you wish, you can also choose bread with seeds (sesame, poppy...) to bring a touch of crunch and additional flavors to your toast.

What size for a perfect bruschetta?
It all depends on where you toast your bread slices. If you want to opt for a toaster, make sure not to have too large slices. If necessary, use the oven in grill mode for a few minutes. However, this option will take longer.

Which cheese to put on the bruschetta?
Here we opted for the burrata. Placed all over your sandwich, you'll feel like on a cloud when you'll eat it :-) However, don't hesitate to replace it with classic mozzarella or slices of goat cheese log. This cheese pairs perfectly with sweet flavours.

What to replace roasted peaches with?
If you like sweet/salty, you can replace them with sliced pears or apples. Otherwise, simply opt for tomatoes or zucchini/grilled eggplant:-)
Photos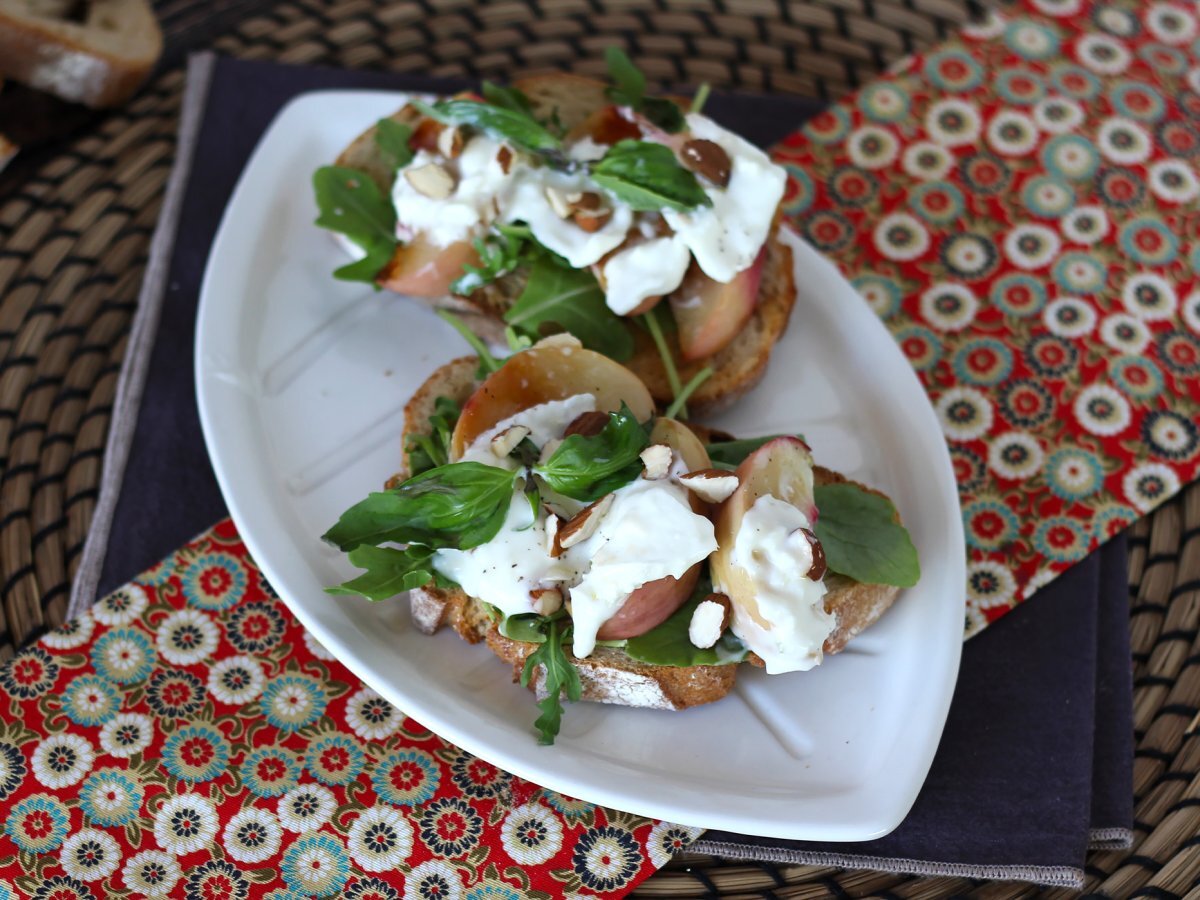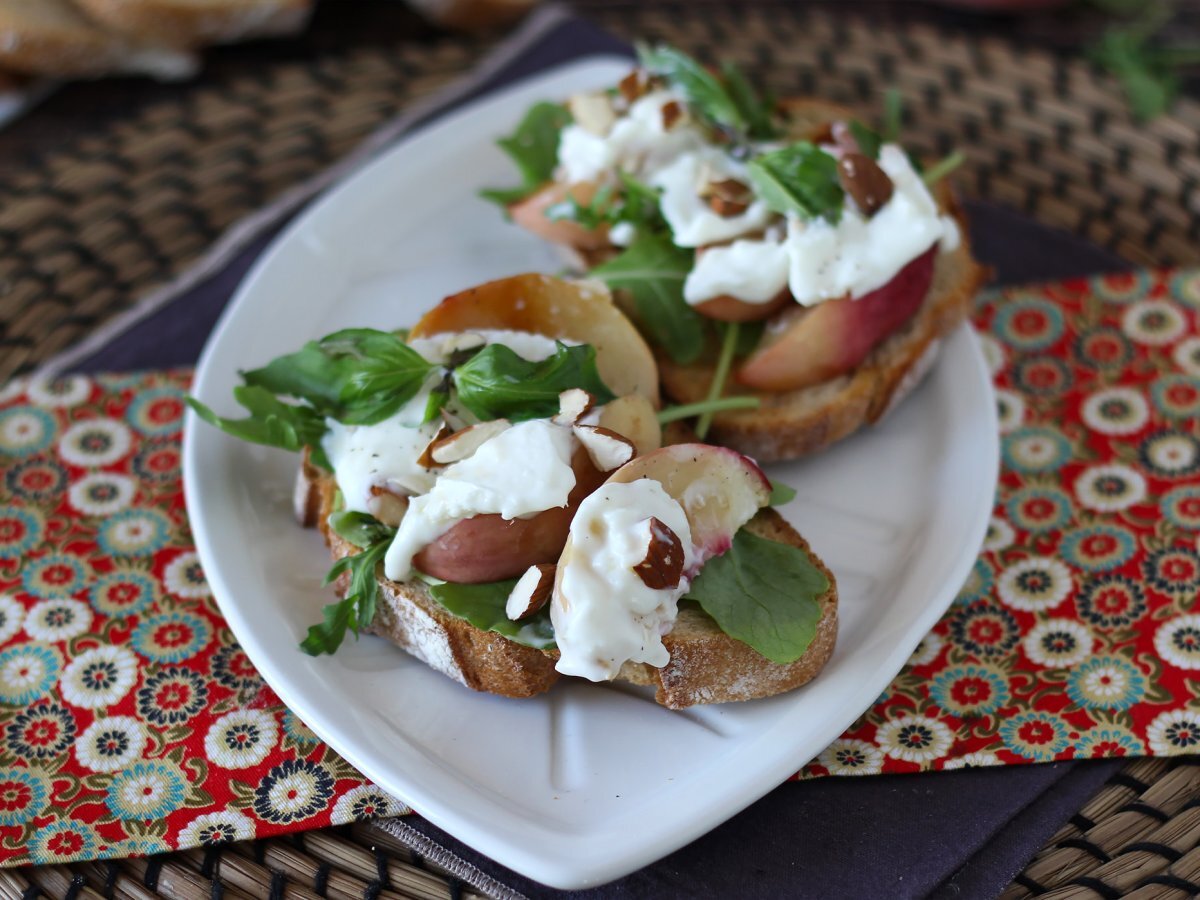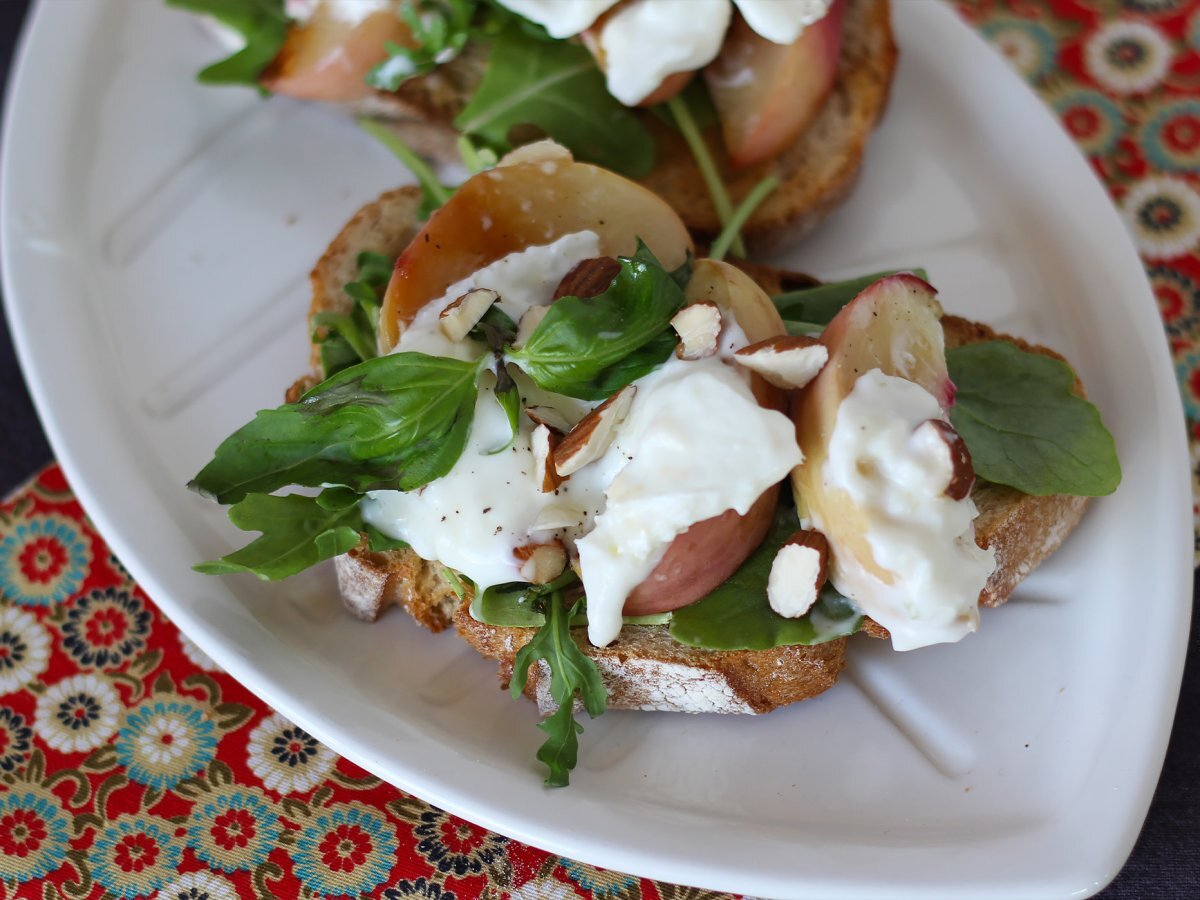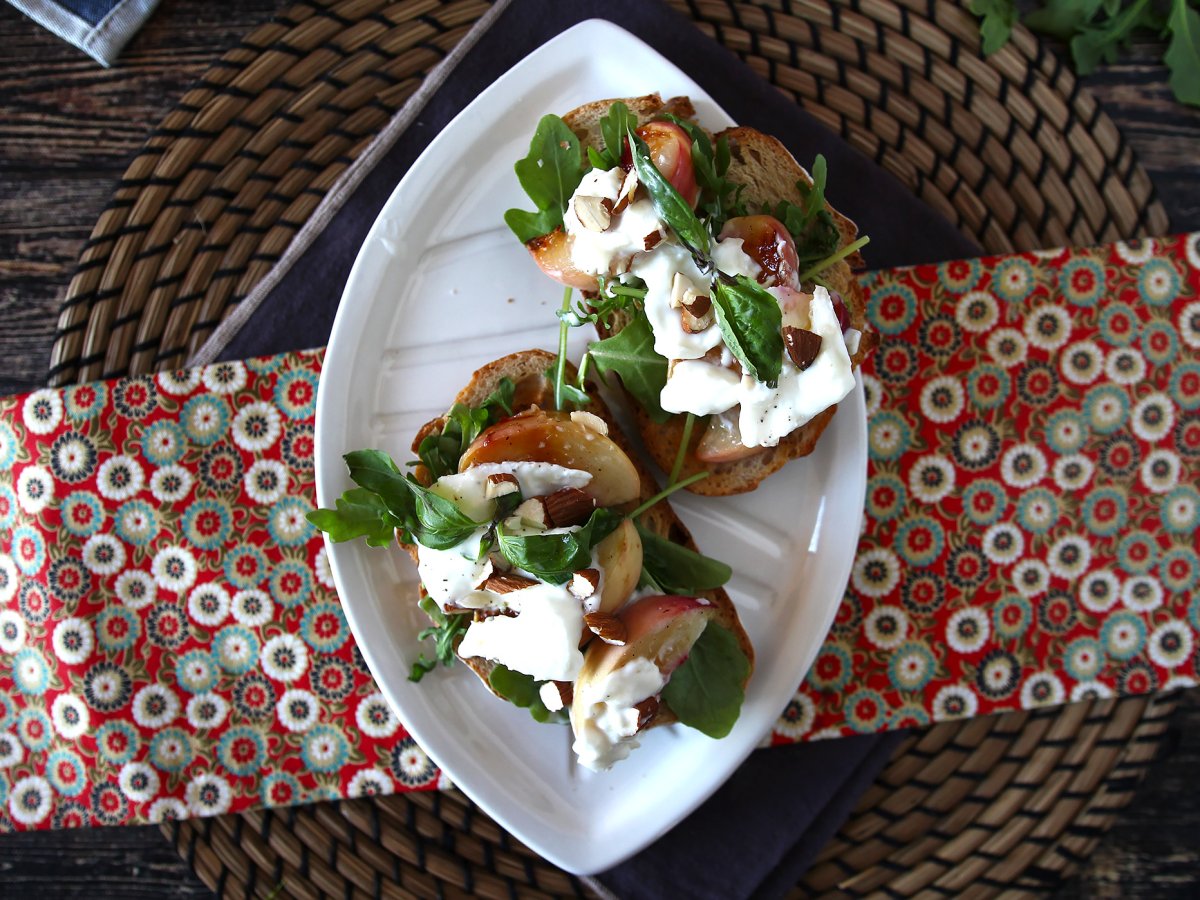 Questions:
You may like
Recipes