Salmorejo
Salmorejo
Do you love spanish gaspacho? You will love this Cordoba version !
Ingredients
Materials
Blender
---
Preparation
In a blender, mix the tomatoes already peeled and cutted with the garlic clove. When it's smooth, add the salt and mix again.

Add the bread and a pinch of salt and mix again. Let it soak for 2 minutes before mixing again.

Mix again until you see the texture is smooth enough.

While mixing, add the olive oil gradually.

Eat your Salmorejo Spanish-styled : add prosciutto, hard boiled eggs and olive oil.

That's it ! Your salmorejo is ready !
Photos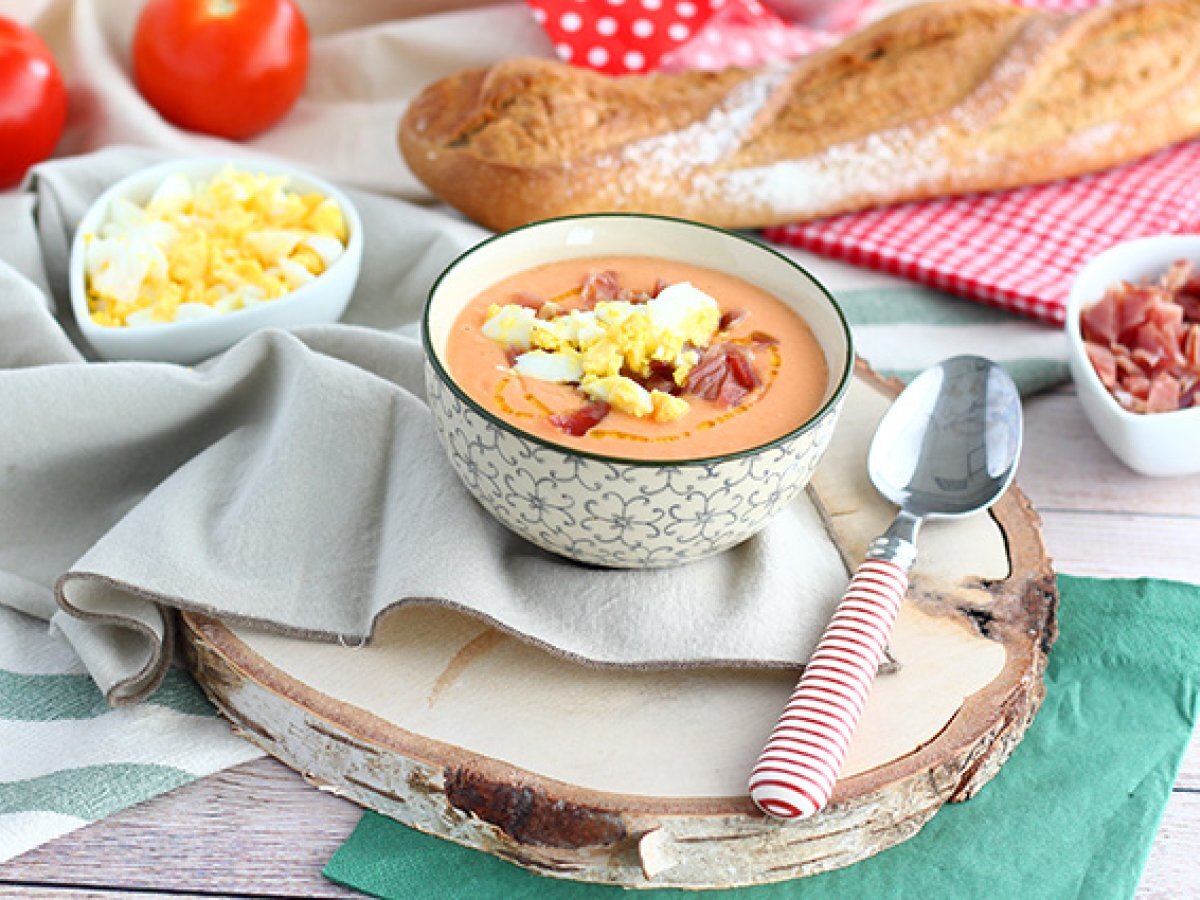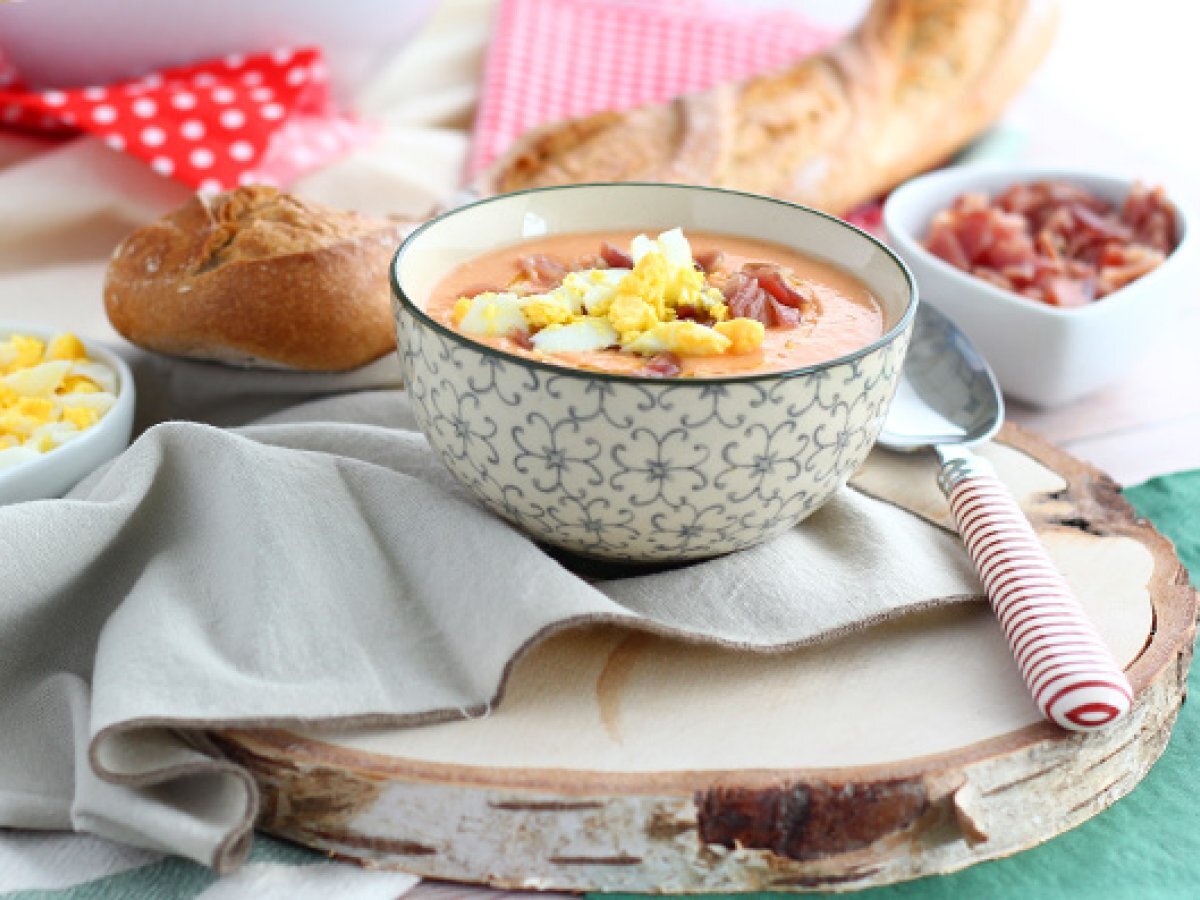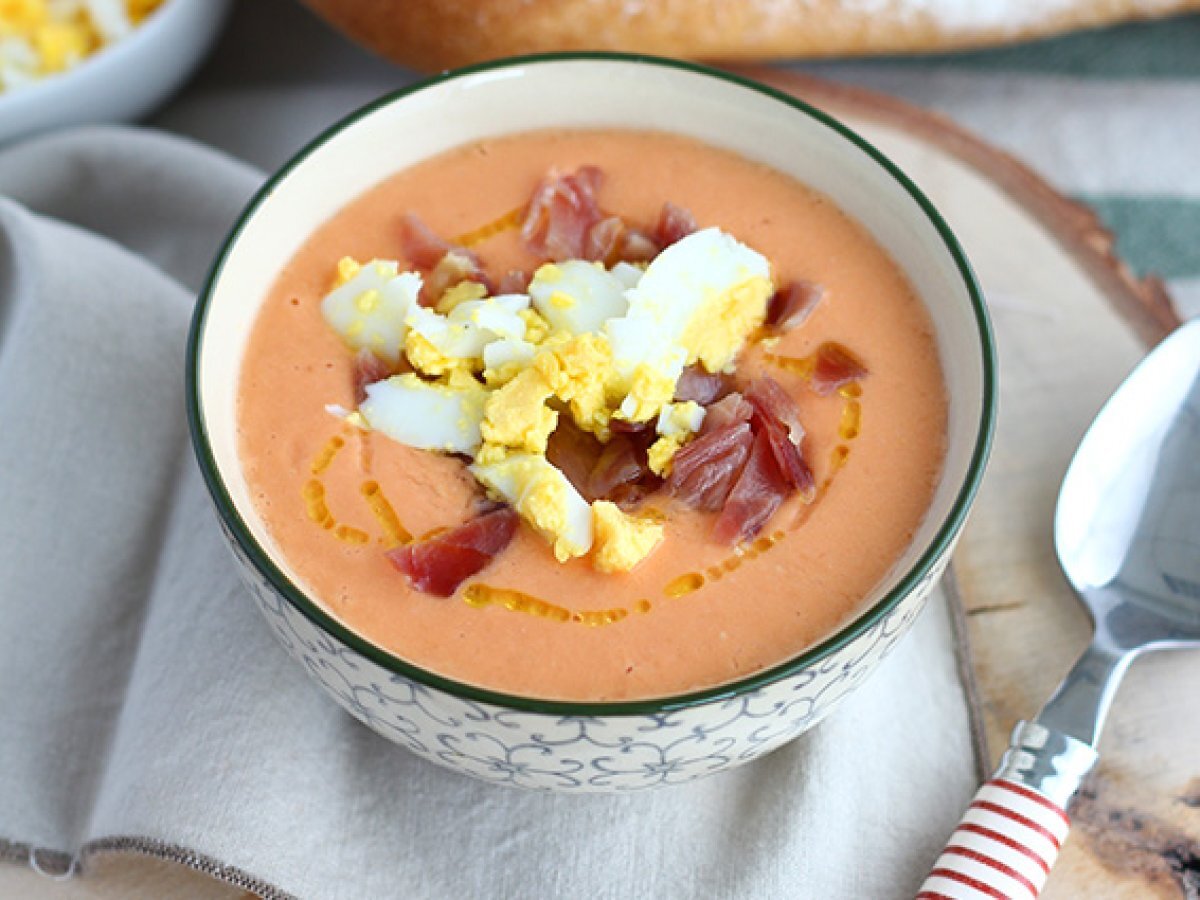 Questions:
Related recipes
Recipes