Cold puree of fava bean soup with cherry tomato and basil relish
Preparation
Cook the fava beans until very tender (use 2 parts water to 1 part beans).
In a pot, sauté the shallot in the olive oil, then add it to the soup.
Season with salt and process with a blender until smooth.
Let cool at room temperature then refrigerate.
Place the cherry tomatoes in a salad bowl, add the olive oil, salt and basil and toss. Refrigerate until serving time.
When the soup is cold and ready to be served, divide it among individual bowls then top with some extra olive oil and the cherry tomato and basil relish.
Photos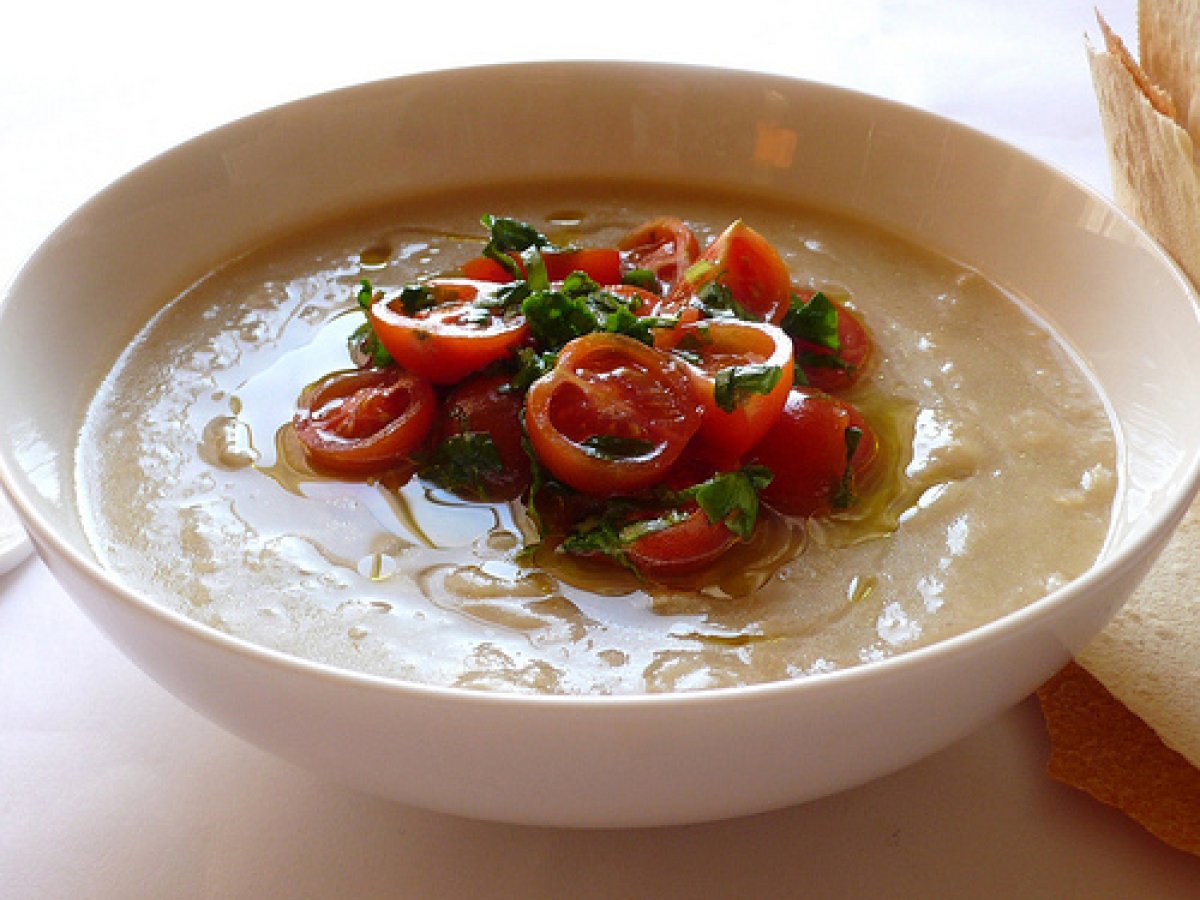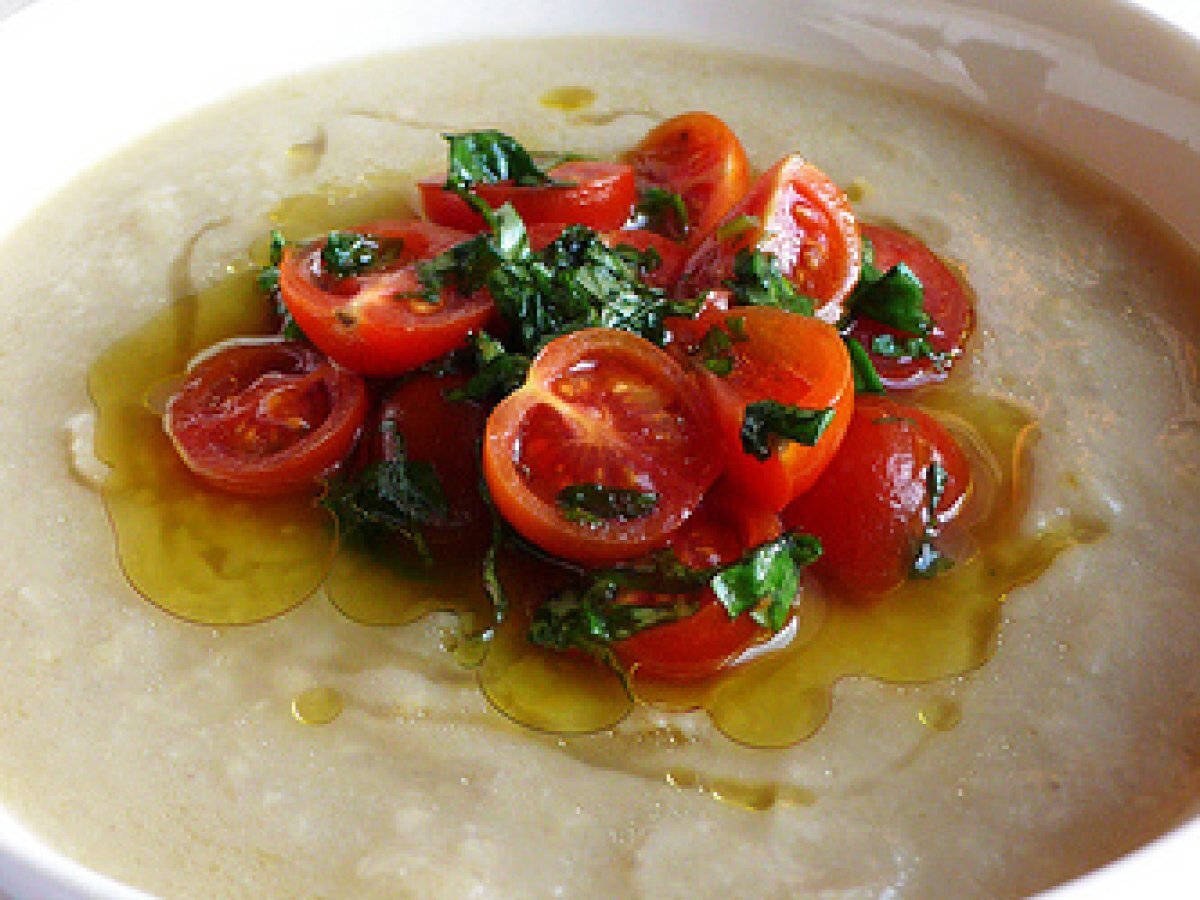 You may like
Recipes