Pineapple rolls
Ingredients
1
Egg
- beaten (as egg wash)
---
4 cans (452g each, 260g drained weight) pineapples , Unsweetened in Natural Juice
---
4 tablespoons caster
sugar
---
4 tablespoons brown sugar
---
---
1 teaspoon cinnamon powder
---
---
---
285 g plain flour
---
1 egg yolk
Preparation
For pineapple paste:
Process pineapples including juices from 2 cans in a food processor. Pour process pineapples and cinnamon stick in a pan, simmer at medium low heat until all liquid has evaporated and until the paste turned golden brown. Remember to stir constantly to avoid burning. Mix in cinnamon powder. Add sugar to taste. Leave to cool and refrigerate overnight. Roll out pineapple paste into little balls before preparing the pastry.
For pastry:
Cream butter and condensed milk untill light. ,Add in egg yolk, and beat until fluffy. Slowly mix in flour, beat untill a firm and non-stick dough is formed.
Put mixture into a Nastar mould and press out into strips about 5-6cm long. Place pineapple jam filling on the edge of a strip and make a small elongated roll. Cut off excess dough, brush with egg wash.
Bake in preheated oven at 180°C for 13-15 minutes or untill golden brown. Cool on wire racks before storing.
Nutritional informations:
for 1 serving
/
for 100 g
Carbo:

22g

Total fat:

11.3g

Saturated fat:

7.2g

Proteins:

3.3g

Fibers:

1g

Sugar:

9g

ProPoints:

6

SmartPoints:

9
Photos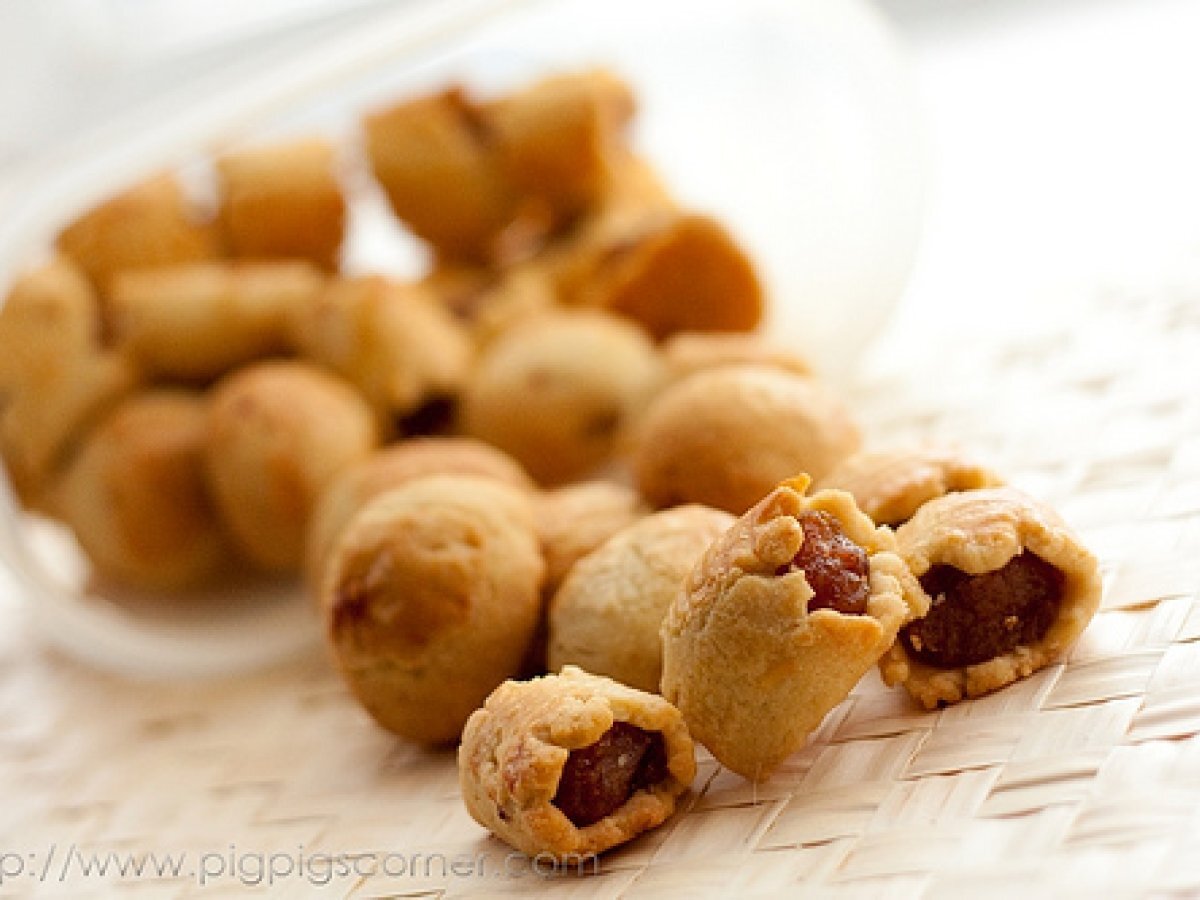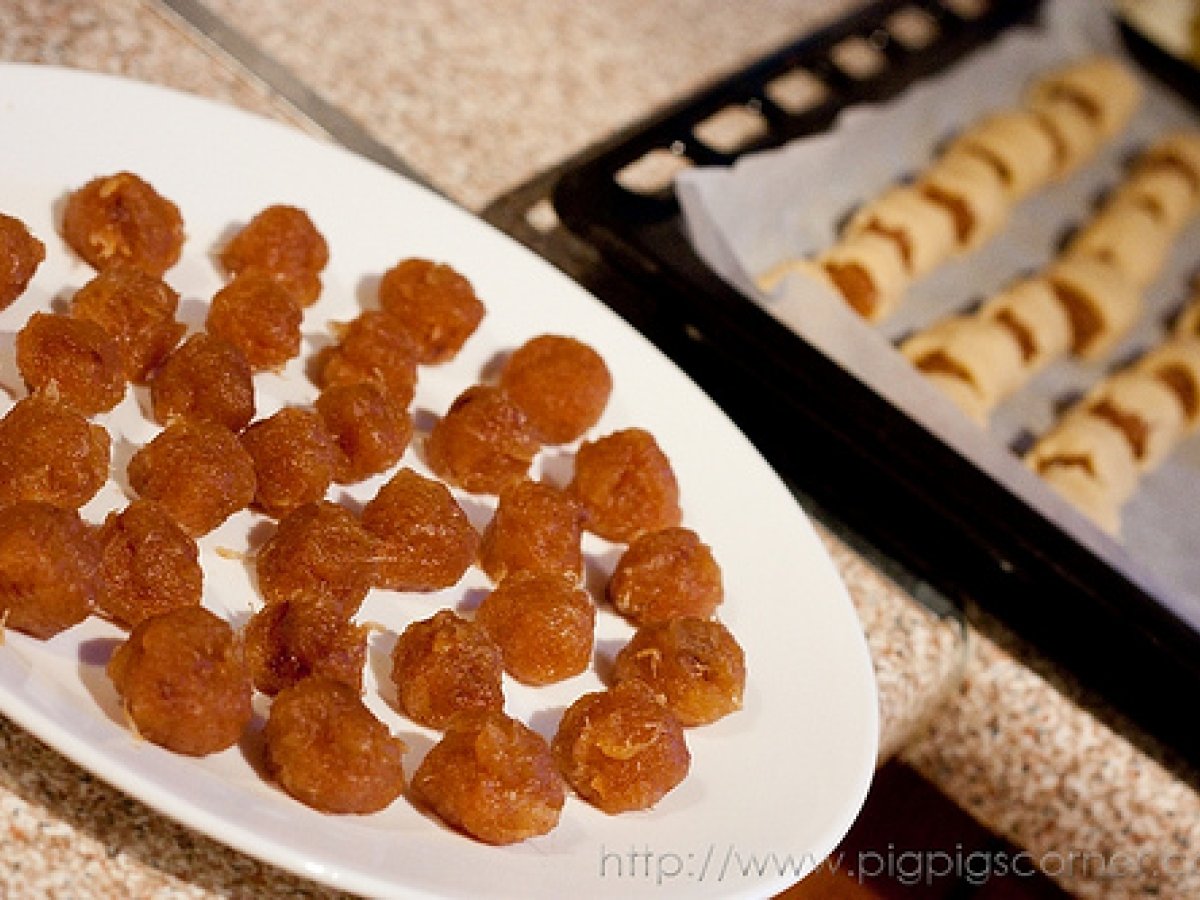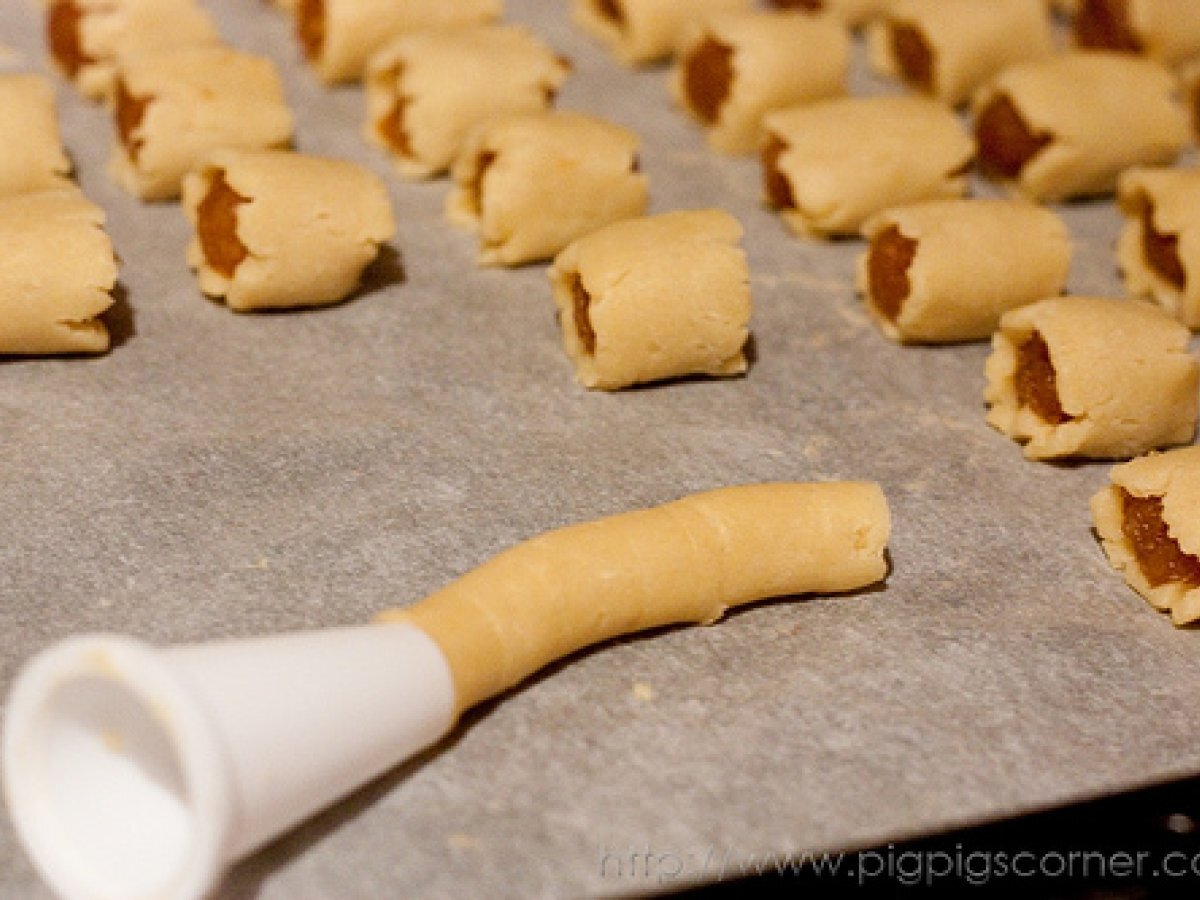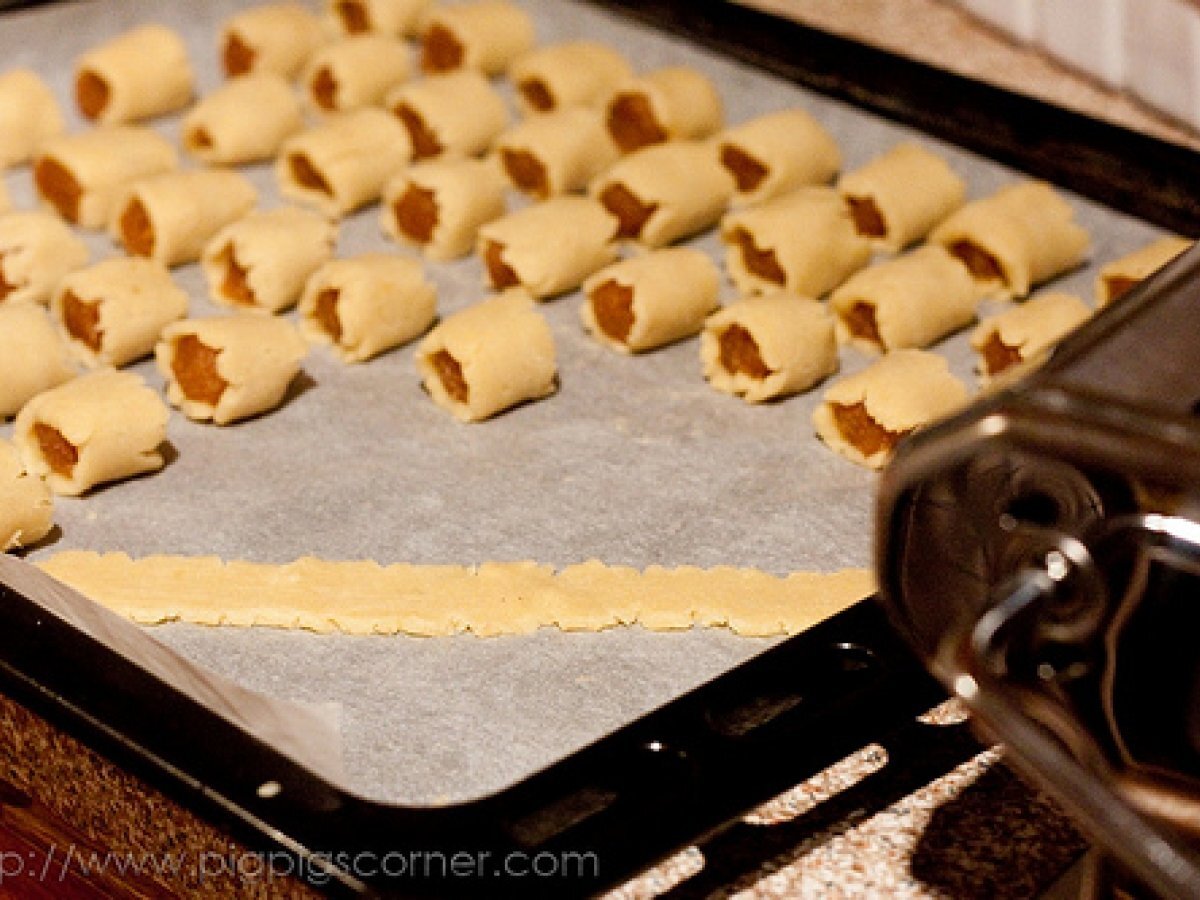 Questions:
Related recipes
Recipes