Chocolate Marble Loaf Bread/ Water Roux Method (cheddar)
This is not part of the bread series. I baked this chocolate marble bread to support this month Aspiring Bakers #7 ? Chocolate Delight (May 2011) hosted by DG from Tested and Tasted. Stay tune for my coming bread series on Monday.
The dough was indeed very sticky! However it was easy incorporate when come to mixing with the cocoa mixture. I guess that was the reason of having sticky dough. It was still manageable when came to shaping.
In the water roux I replace milk with milk powder. This works well too. If you are using milk, just replace water with milk without adding milk powder.
Adapted and slightly modifed from ????? 100 types bread cookbook
Ingredients:
~Water Roux
20g bread flour
20g milk powder
70ml water
1 cheddar cheese

~Bread Dough
(A)
130ml water
Above water roux starter
40g sugar
½ tsp salt


(B)
260g bread flour
1 tsp yeast


(C)
20g margarine/ butter


(D) cocoa mixture
2 Tbsp cocoa powder
1 Tbsp warm water
*Dissolve and set aside


Methods:
~ Water Roux/ Custard Paste
1. Put the bread flour and milk powder inside a pot. Pour in the water slowly and whisk to combine till lump free. Tear in the cheddar cheese. Cook over low-medium heat till thick, about 2-3 minutes.
2. Remove from heat. Cover with plastic wrap once is slightly cool. This is to prevent the surface from drying. Keep in fridge at least 1 hour before used.
~ Bread Dough
1. Put all ingredients (A) into a mixing bowl. Stir to mix. Add in ingredients from (B). Stir till all the flour coated with the liquid. Then, knead to form dough.


2. Add in margarine and knead to form smooth and elastic dough. Weight 200g of dough and this will be the plain portion.


3. Add the cocoa mixture into the remaining dough and knead till well incorporated. This will be the cocoa portion. Cover both dough and rest for 1 hour 30 minutes.
4. Transfer both dough to working surface. Slightly knead to remove air bubble. Shape into balls and rest 10 minutes.
5. Flatten the cocoa dough into square(about 20cm). Same with the plain dough(about 16cm). Then, stack the plain dough on top and roll up like swiss rolls.
6. Place the dough inside a greased sandwich tin (I'm using L21cm x W10cm x H11cm sandwich mould) with cover and rest for 45 minutes.
7. Bake at 170C for 30 minutes.
Related recipes
Recipes
Related articles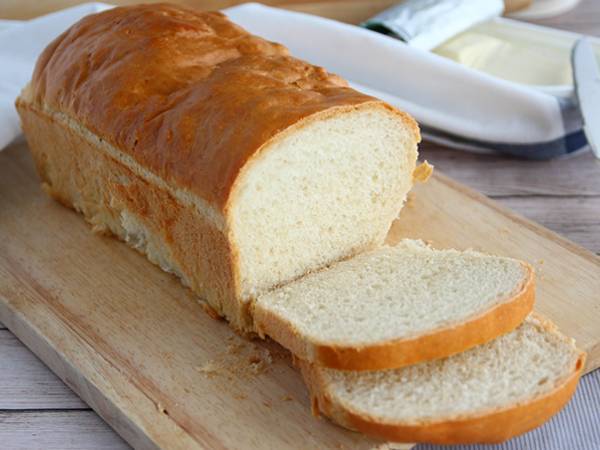 Make your bread at home!