Cocoa squares with Himalayan salted ganache, candied ginger and chocolate curls
Preparation
Preheat oven to 180° C, lightly oil and flour a 20 cm square (stainless steel) cake pan, or alternatively, lay down a sheet of parchment paper on your cake pan. In a large bowl, sift together the semi-whole wheat flour, wholemeal flour, almond flour, cacao powder, muscovado, vanilla, cream of tartar, cornstarch and salt. Mix well.
Place the barley malt syrup, extra virgin olive oil, almond milk and almond cream in a bowl and stir well. Add the wet ingredients to the dry ingredients and whisk until the batter is blended.
Make sure everything is well combined. Pour the batter into the cake pan and bake for about 50 minutes. The centre of the cake should be firm but still a little moist (use a wooden stick to check donness). Let cool before removing the cake from the pan.
To make the chocolate sauce, place the almond milk, rice malt syrup, ginger juice, vanilla extract, ginger powder and salt in a saucepan and start cooking over low heat. Add the cacao powder while you keep stirring.
Cook for another 2-3 minutes, then add the cornstarch and cook for another minute or until the sauce is slightly thick (don't stop stirring while it thickens). Let cool for a few minutes but not too long as the sauce will thicken a bit further as it cools.
When the cake has cooled, remove it from the pan and cut into squares. Poke a few holes in the squares, using a fork or stick. Pour some chocolate sauce over them little by little and let it soak in. Set aside for a while, to let cool again and let the sauce make everything moist. In the meantime you can make the chocolate ganache. Place the chocolate in a saucepan together with the rice malt syrup, almond cream and Himalayan salt and simmer over low heat, stirring constantly.
Remove from the heat as soon as the chocolate has completely melted and everything is combined. Let cool for a bit then pour the ganache over the top of the cake squares and garnish with the candied ginger and chocolate curls.
Photos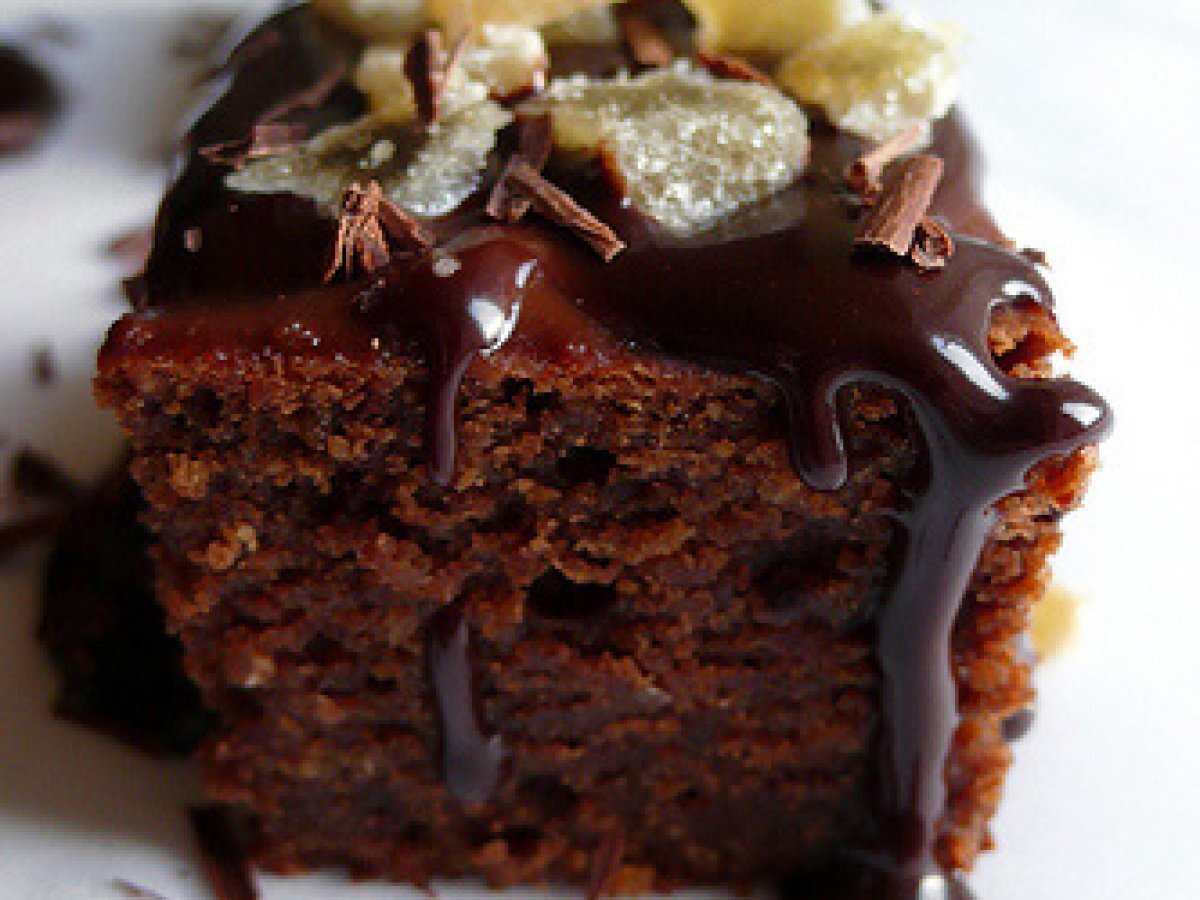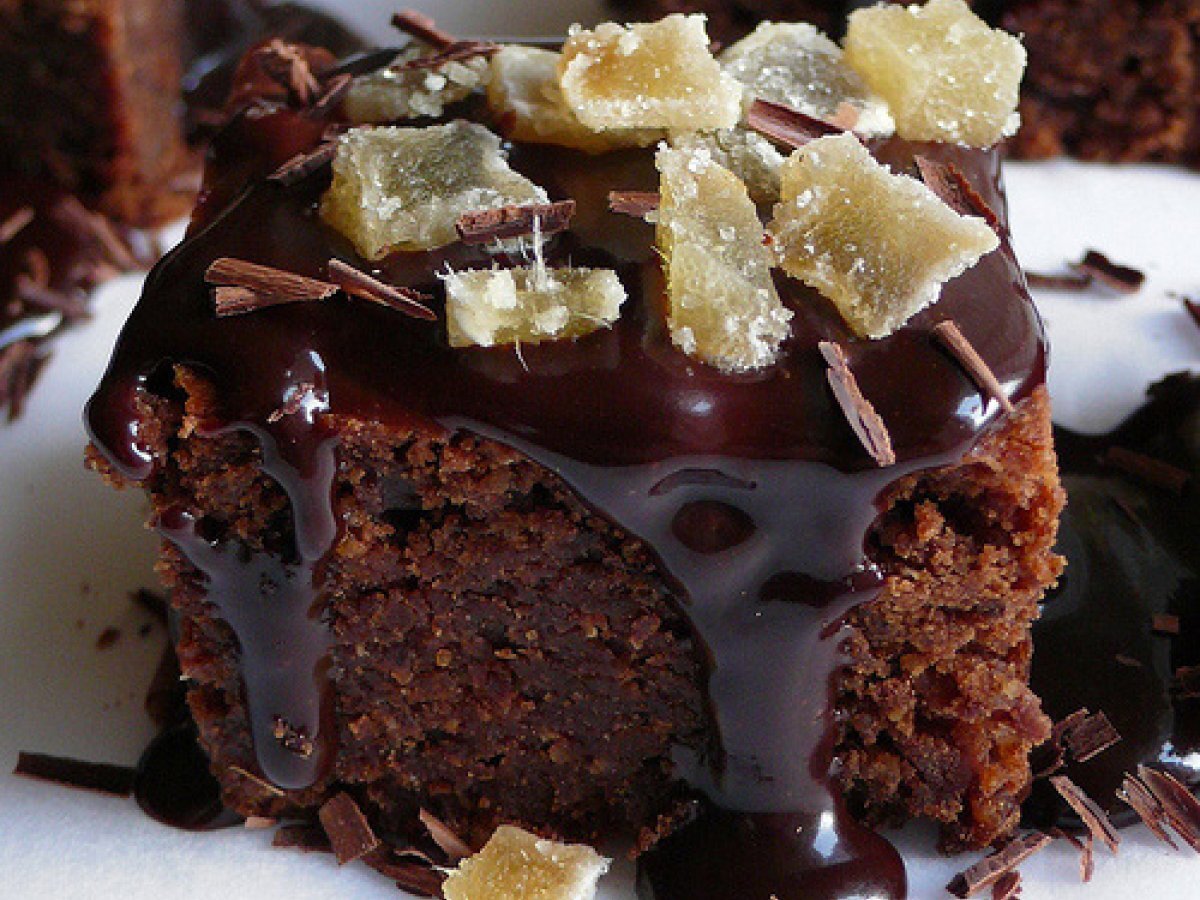 You may like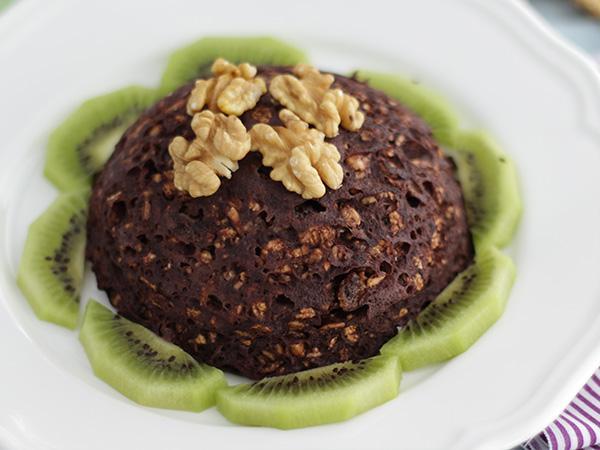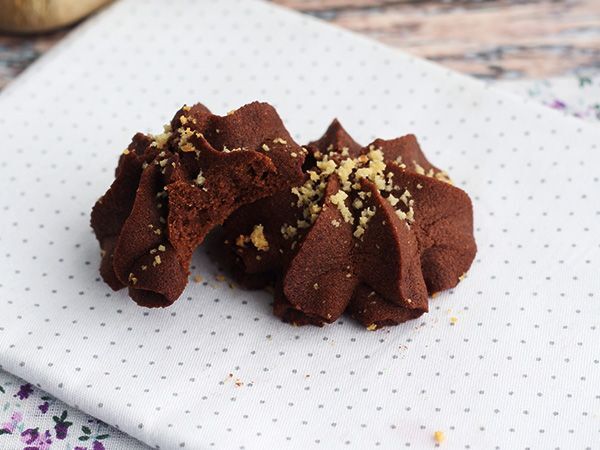 Recipes