Crunchy oats, almonds & pumpkin seeds bars
Preparation
1. Preheat the oven to 175°C ( 347 F ) for 15 minutes.
2. Take a large roasting tin about 20 X 30 cm. With the help of some kitchen paper, smear the bottom of the tin all over with baking margaine. Lay & large piece of parchment paper in it, with the sides overhanging the tin. This is necessary & easy, for later, to pull out the baked bars after they have been baking into the oven.
3. Take a bowl & place the oats, pumpkin seeds, flax seeds, sugar, baking powder & the grinded almonds together. Mix well with a spoon.
4. Now, add milk, agave syrop & canola oil. Mix it all well trough with a spoon so that the liquid is well spread around the oats, etc. Mix it for a minute or 2.
5. Spread the mixture evenly with the back of a spoon in 1 layer into the parchment paper into the large tin. You can make a thicker layer too.
6. Place into the preheated oven & bake for about 25 to 35 minutes until the mixture is baked , the liquids are gone & the top is golden brown in colour. In my case, it took 25 minutes.
7. Turn the oven off, but leave the tin in the oven, to rest with the door closed for 30 minutes.
8. Now, take the tin out of the oven. Take the mix out with the help of your parchment paper on 2 sides of the tin. Carefully, lift it of the parchment paper & place on a wire rack to cool off.
9. When cool, transfer on a chopping board & cut into equal sized bars. It is easier to cut the bars when you oil your cutting knife.

Enjoy as breakfast, brunch or as a snack. Lovely with a good cup of coffee or some good tea.

This will make 17 smaller bars!!
Photos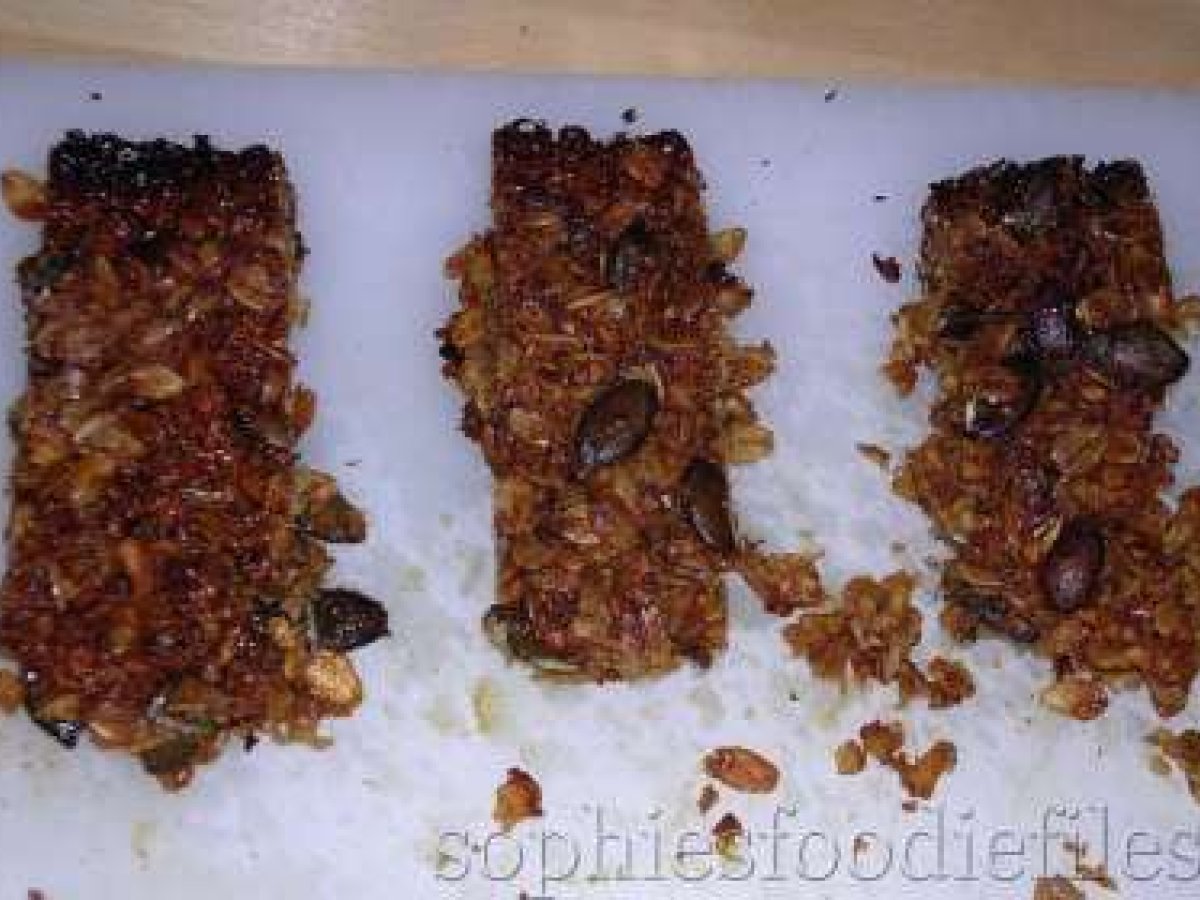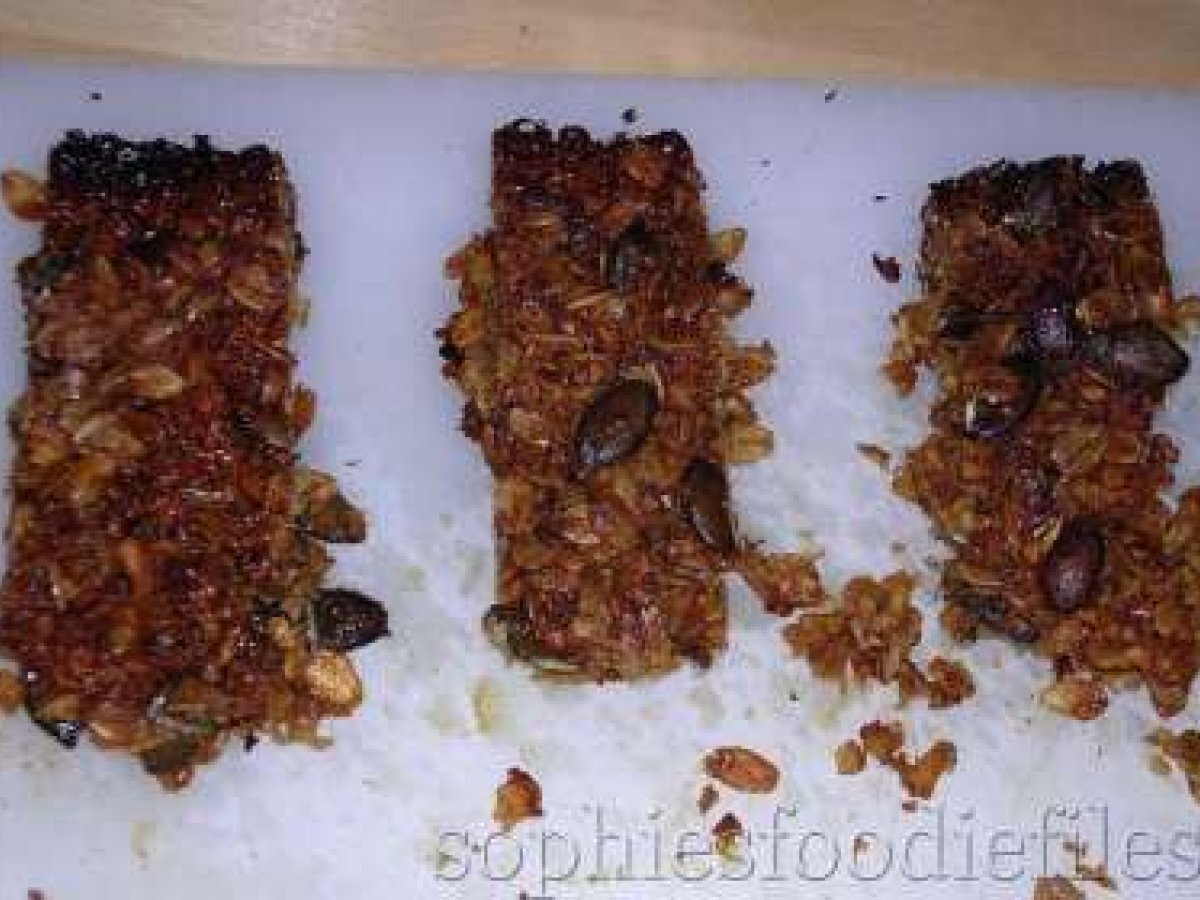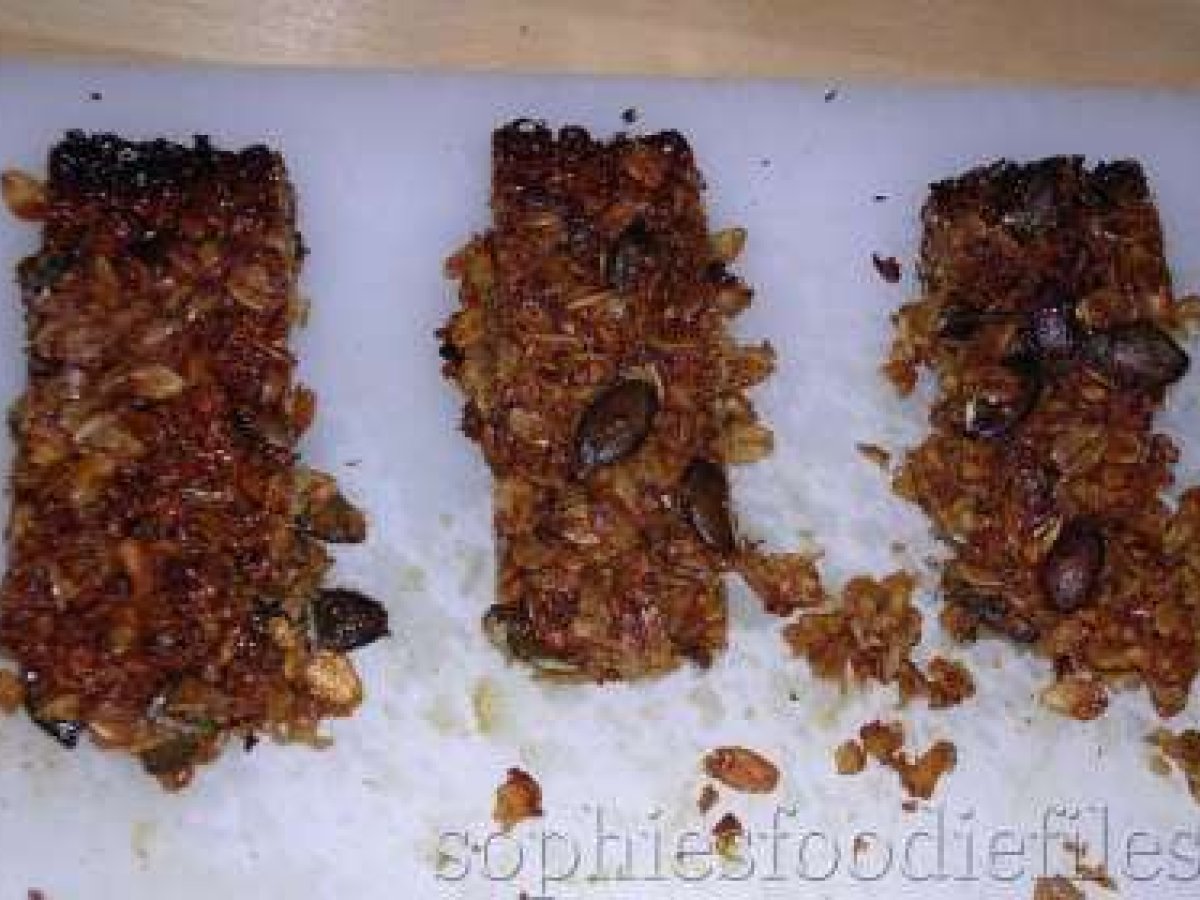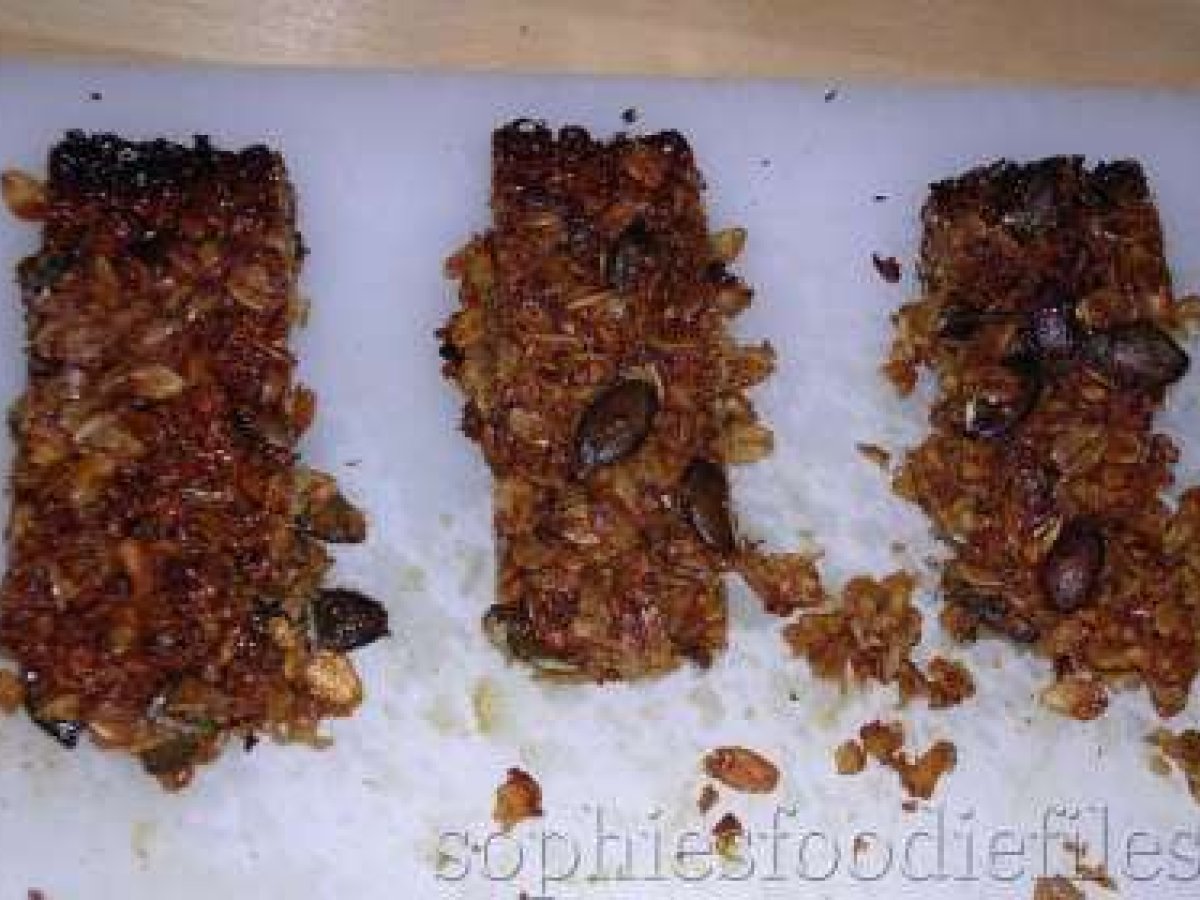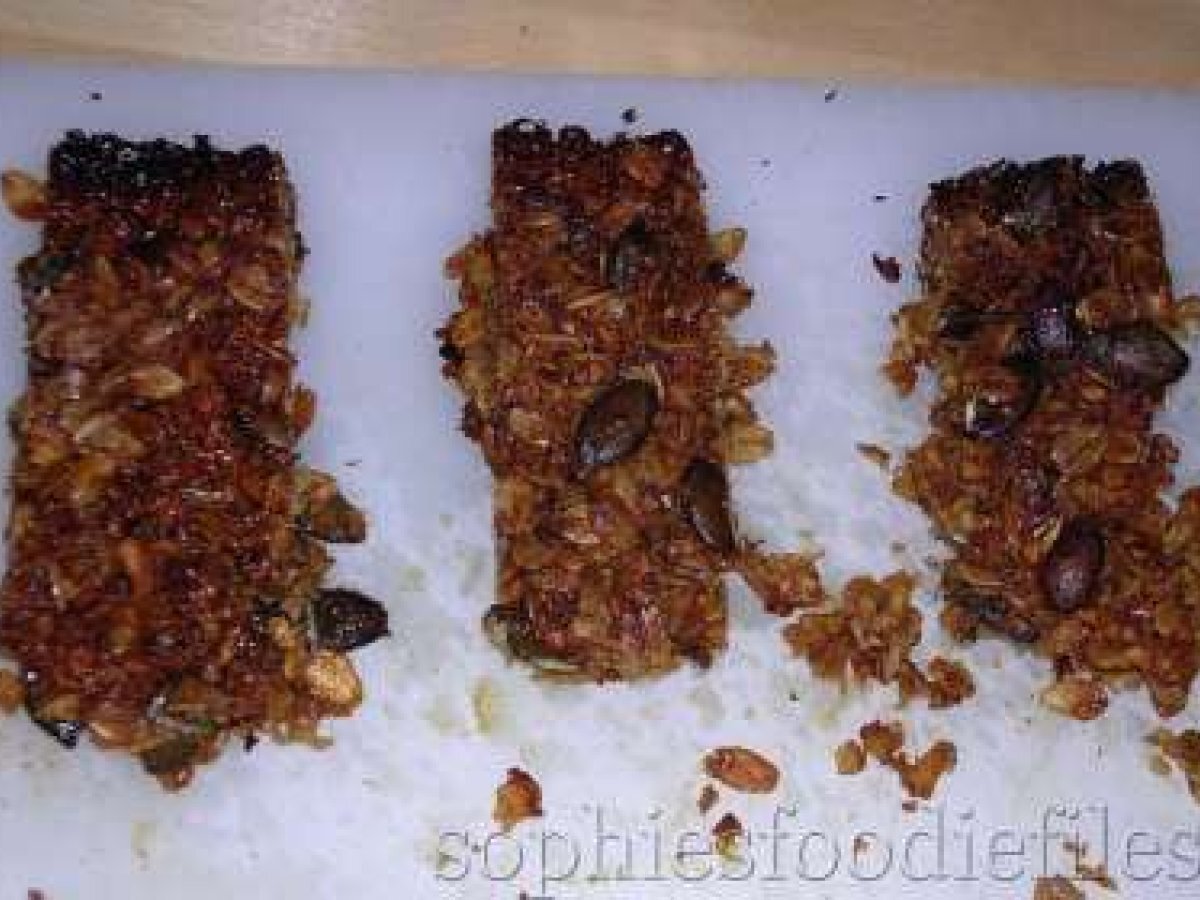 Questions:
You may like
Recipes