Custard melting moments with raspberry filling
Preparation
Preheat oven to 160 C. Line a baking sheet with baking paper. Beat butter, vanilla extract and sifted icing sugar in a bowl until light and fluffy.
Sift and stir in the flour and custard powder in two batches. Mix until well combined.
At this point, because we found the dough was still too sticky, we piped it onto the baking sheet instead of rolling it into balls by hand, as per the original recipe.
Bake in the preheated oven for 15 minutes. Allow to cool and firm up on the tray for 5 minutes, before transferring to a cooling rack to cool completely.
Meanwhile, to prepare the filling, beat the butter in a small bowl until light and fluffy. Add in the vanilla (and a couple teaspoons of cold water, if using vegetable shortening, as we did) and beat to combine.
Sift in icing sugar and beat well to combine. Add in the raspberries and beat until well combined and smooth.
To assemble, spread the flat side of the biscuit with the filling and sandwich with another biscuit. Continue until all the filling is used up.
Photos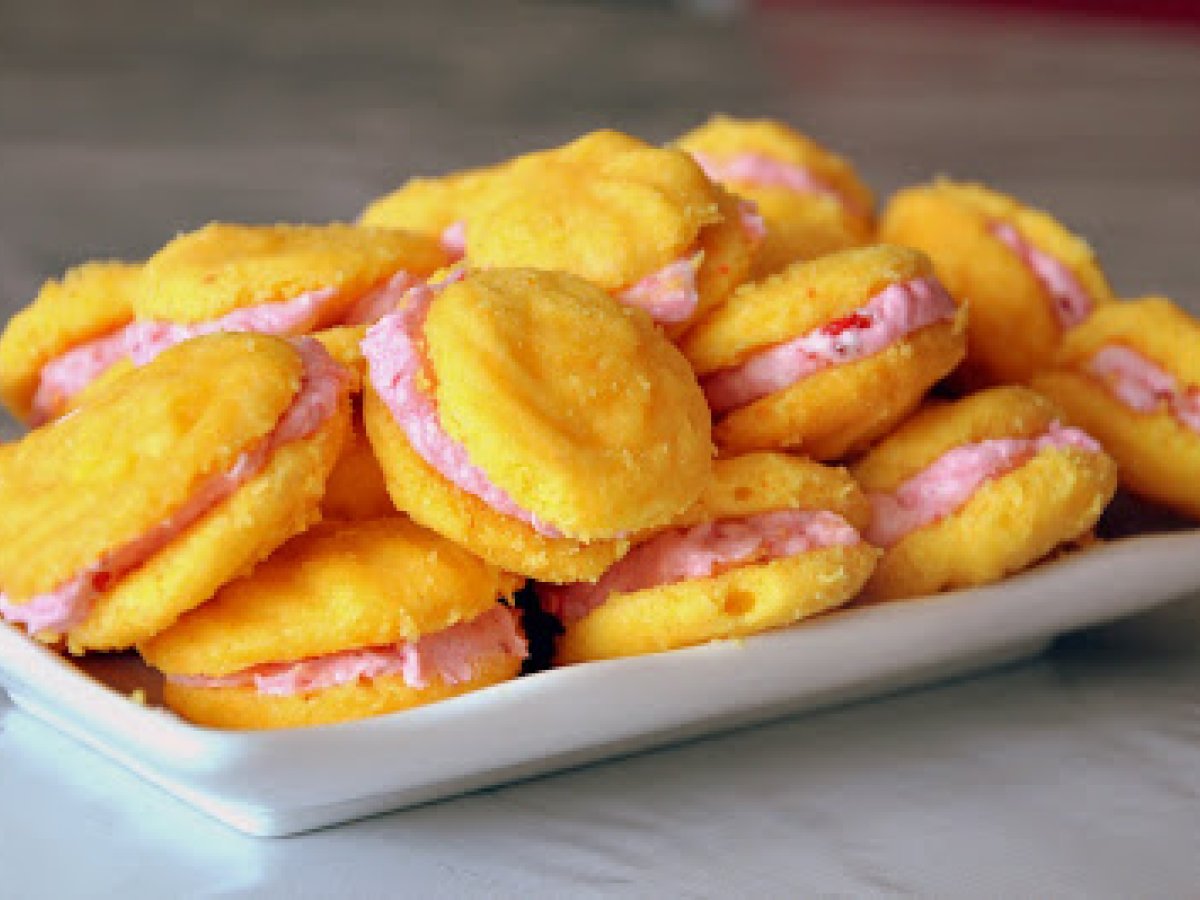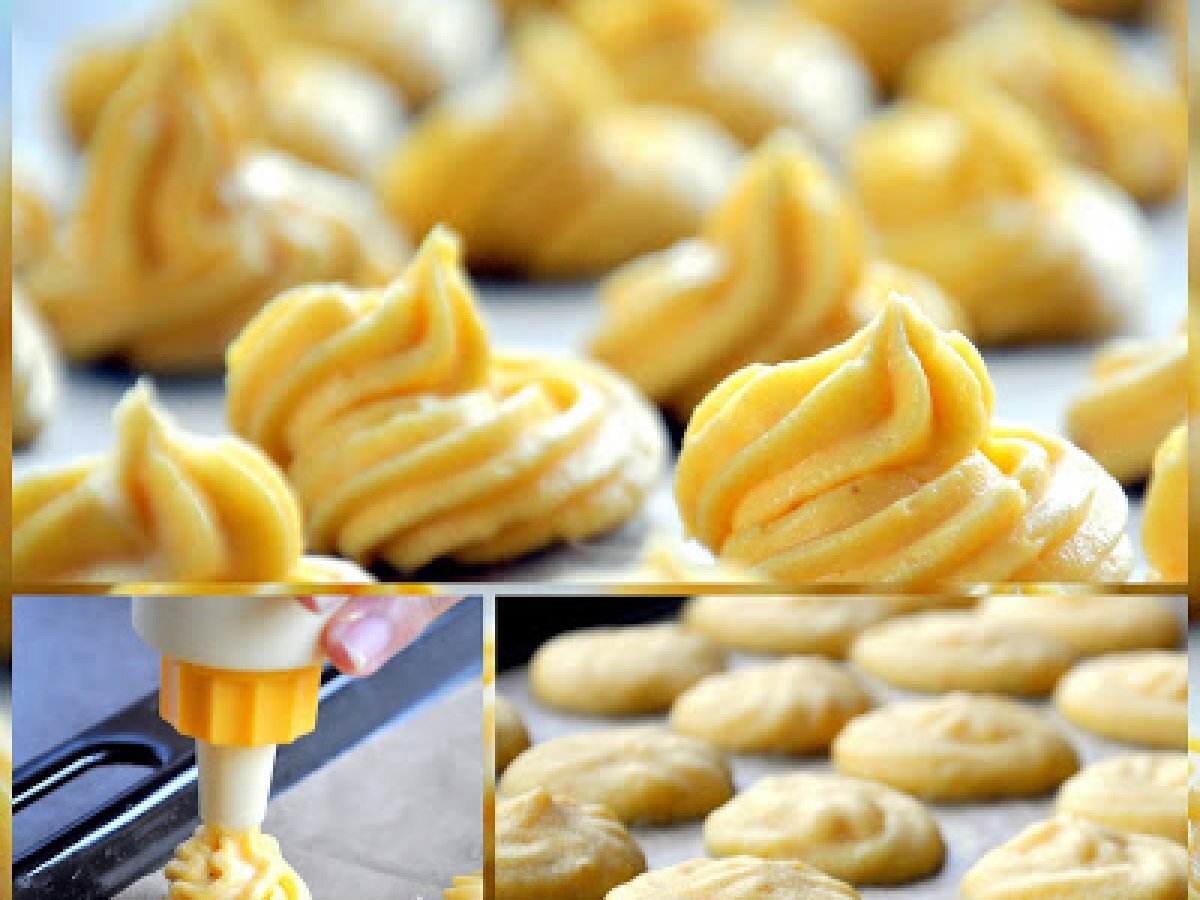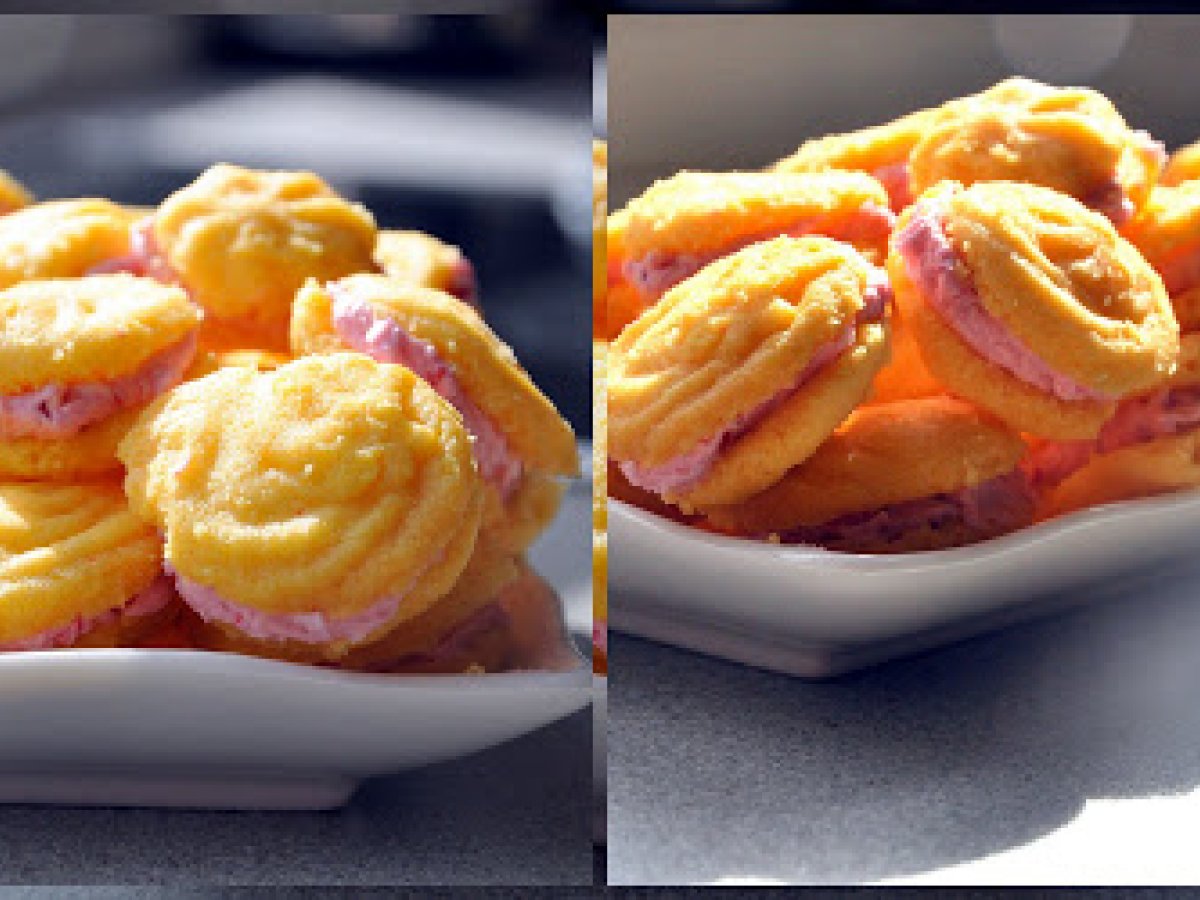 Questions:
You may like
Recipes