Diet cup cakes
Diet cup cakes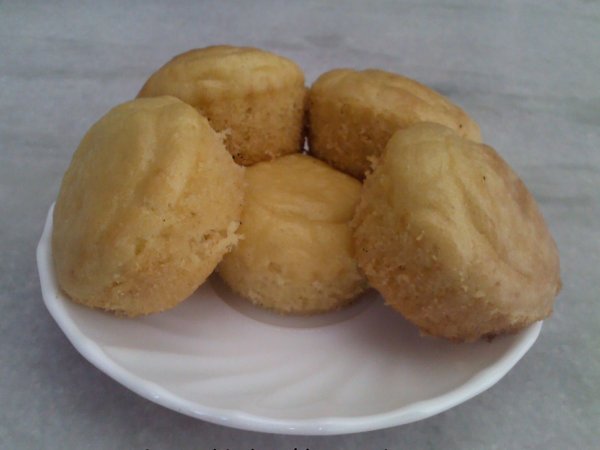 Here's an easy and tasty vanilla cup cake recipe for all those weight conscious friends out there. I have used Sugar free Natura (artificial sweetener) in this recipe.
It contains Sucralose and it is highly heat stable - which means you can cook and bake with it, without any loss in sweetness.
It helps you to control your calories intake and keep fit. It is ideal for all fitness seekers, diabetics and weight conscious.
Preparation
In a bowl, mix maida, sugar free natura, baking powder, baking soda, corn starch and salt.
Mix well. Now add milk, oil, eggs and vanilla essence. Mix well using an electric hand blender.
Preheat oven at 175 degree Celsius. Grease a cup cake tray with oil or butter.
Pour the cup cake batter in it. Place the cup cake tray in the pre heated oven for 15 to 20 minutes.
Check in between with a tooth pick. If it is done, take out from the oven and let it rest for 5 minutes on a wire rack.
When it is cooled, take off from the cup cake tray and serve.
Questions:
Related recipes
Recipes