Double chocolate cheesecake ice cream - 100th post and Project Food Blog entry!
Preparation
Stir together milk, cream cheese, sour cream, and chocolate chips into a medium saucepan.
Heat on medium heat, stirring constantly until chocolate chips and cream cheese have melted. Bring to a boil, then reduce heat to medium low.
In a separate bowl, combine egg substitute, sugar, and salt. Slowly whisk into milk mixture; cook and stir for about 2 minutes or until thickened.
Mixture should be thick enough to coat a spoon. Place pan into a bowl filled with ice; stir constantly for 5 minutes.
Slowly whisk in sweetened condensed milk. Cover and refrigerate for 8 hours or until thoroughly chilled.
Freeze in an ice-cream freezer according to manufacturer's instructions. Immediately after freezing, fold in graham crackers or other mix-ins.
Freeze for several hours to achieve a firm texture.
Photos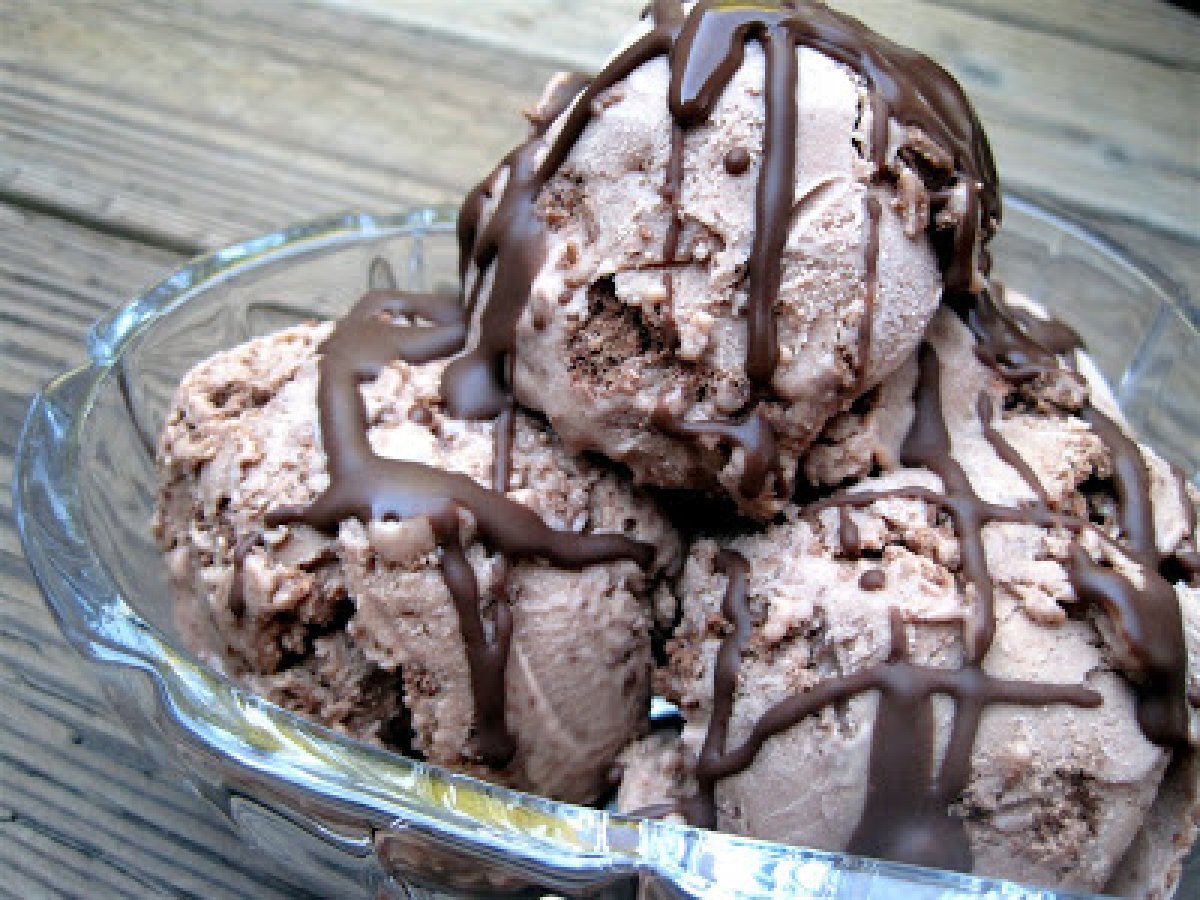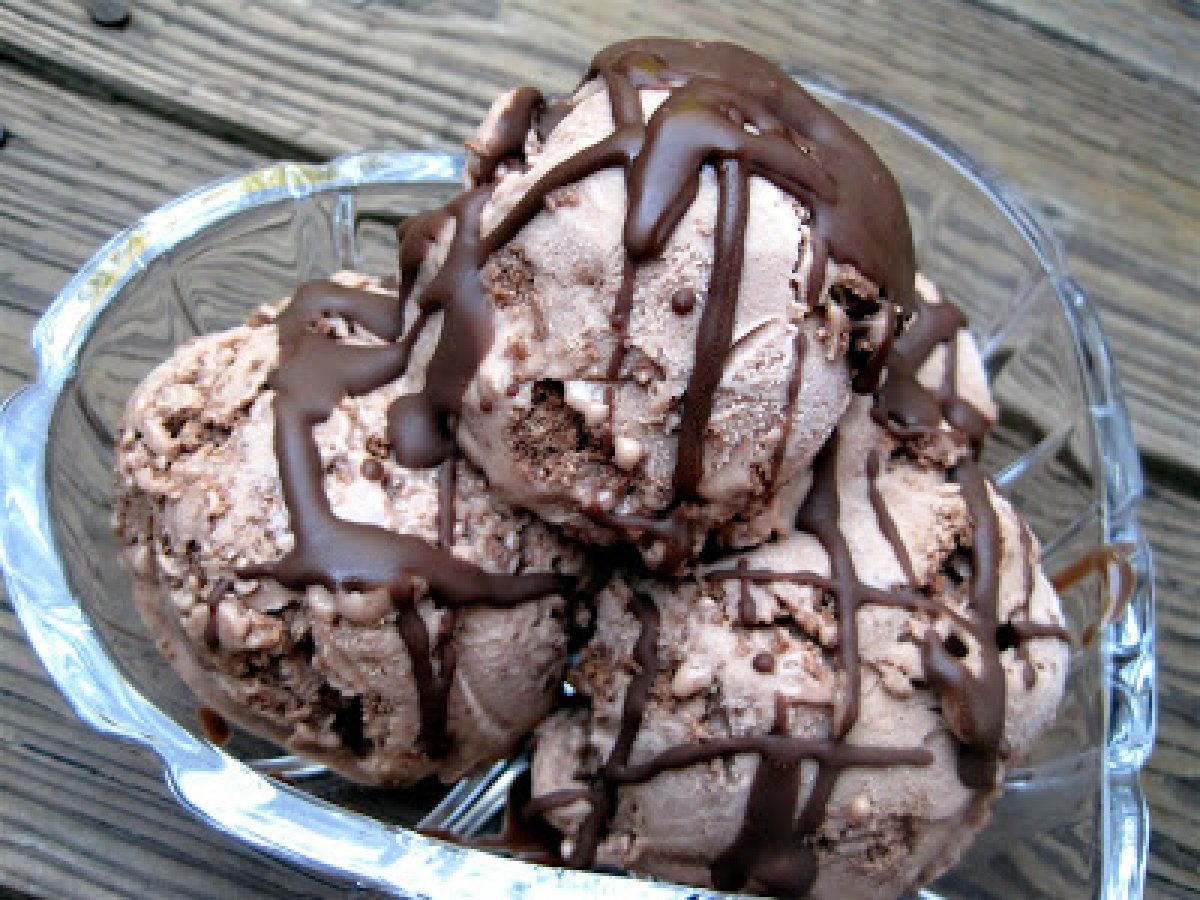 Questions:
You may like
Recipes